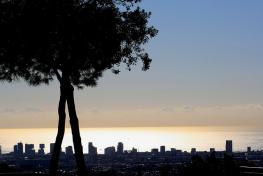 Apartments in Cabrils - Rent apartments for days, months and years
Cabrils is a coastal village situated 50 km south of Barcelona. It is the most southern village in the province of Barcelona. Here, the river Foix crosses the golden beach to flow into the Mediterranean Sea. The Foix River Delta is considered one of the most attractive landscapes of the municipality. One can easily spend an entire day enjoying the beautiful natural setting, observing the behavior of native birds, fishing, or sharing a nice picnic with friends under the sun.
Cabrils - Barcelona surroundings (
View map
)
Ref. BH-2681
Daily and monthly rental
1 results found.
Latest reservation 9 minutes ago