Stay in Barcelona for a couple of months, without giving up the comfort of riding a motorbike around the city!
There's no better way to visit beautiful Barcelona than by using a scooter. This city has a lot of places you should visit that aren't very reachable by car or public transport. That's why we present you this wonderful motorbike rental company called Cooltra.
Cooltra is the leader of Scooters Rental in Barcelona, with services ranging from classic rent of motorbikes, to guided tours and events on scooters, to sales of new scooters and scooter repair shops. Loyal to the claim – "rent a scooter and see the city through eyes of a local" Cooltra, with a 2500-strong scooter fleet, offers a different way of visiting Spain.
Find your accommodation now!
Cooltra is an international company with offices in Spain, France, Brazil, Italia and Portugal. Nevertheless Cooltra is a large scale company, it prides itself on providing a friendly and personalized service. Staff of Cooltra will be happy to share with you useful tips and advice on what see, eat or drink in Barcelona and in other locations if requested, offering also spectacular routes for scooters in Barcelona. Riding a motorbike allows you the perfect tour for sightseeing in Barcelona, and is the coolest way to meet other people that share your passion to visit new places on wheels!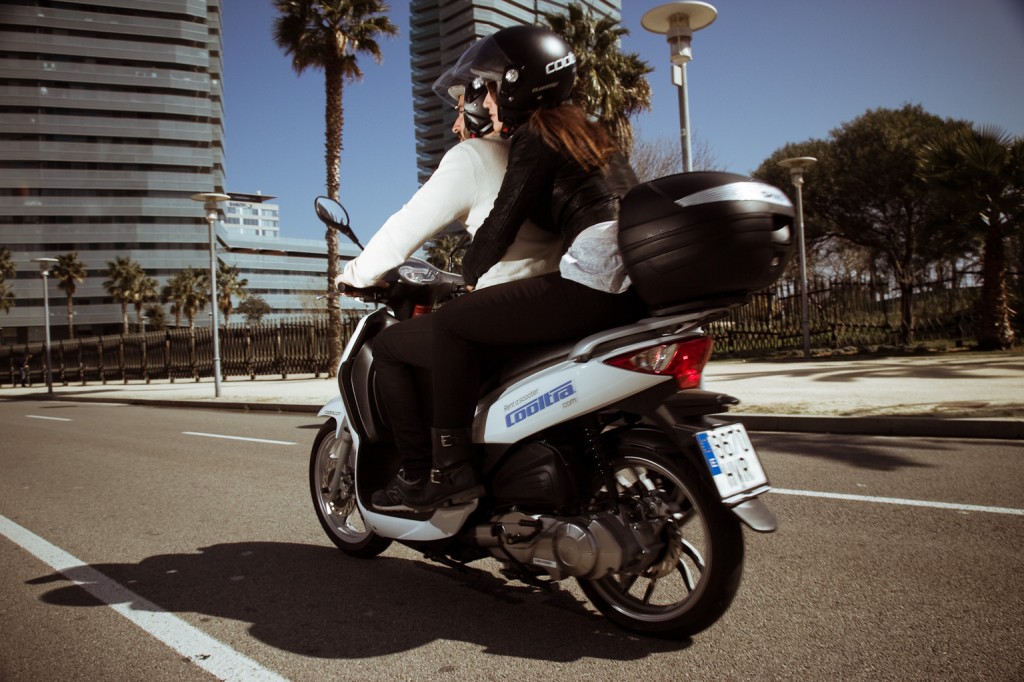 Cooltra is known for its highly professional service and very competitive prices; specifically they are specialized in the satisfaction of both private and corporate client.
In a city like Barcelona many people come pushed by tourism purposes, and the scooter seems to be the perfect vehicle to move around its beautiful corners. Any way there are also many people that have planned to stay longer: Erasmus students, interns, foreigners workers that will spend here a period from two months to one year, need to keep in mind the opportunity of a monthly scooter rental service that allow a more confortable way to get around the city.
Cooltra has designed a product with which you can have a motorcycle and use it as if it were your own vehicle, by hiring your scooter only for as long as you need it.
The Unique Monthly Fee of  €139 will ensure you all the services without clauses or contracts of permanece, including: an helmet, insurance with a relief of 500 € (750 € for an electrical one), roadside assistance, maintenance, IVA.
In order to conclude the rent, you should phone before to confirm the deal. Finally, remember to bring with you: the driving license, the Identity Document, an address, 150 € (300 € for an electric) of deposit.
Cooltra Long Term Shop:
Opening Time:  Monday-Friday -> 10:00 to 14:00 , 16:00 to 20:00; on Saturday from 10:00 to 15:00;
Location:  Calle Lepant, 200, 08013 Barcelona,
Phone Number: +34 93 231 15 01
E-mail: [email protected]
 Find an accommodation in the city center, now you have a monthly scooter to move around stress-free!