Party the night away with fresh electronic beats, a sexy crowd and spectacular views of the Mediterranean sea at Barcelona´s very own Club Pacha. Originally from Sitges, where the first Pacha opened in 1967, the club has since then gained tremendous fame at its Ibiza and Barcelona locations. If you're planning a night out at Pacha book a lodging with your friends at a Pacha Apartment Barcelona. We can also offer a wide array of apartments in Barceloneta and rentals in Vila Olimpica if you would like to check out some additional options. For an especially memorable experience, consider chartering one of our boats in Puerto Olimpico.
From     174€ / NIGHT
From 4800€ / MONTH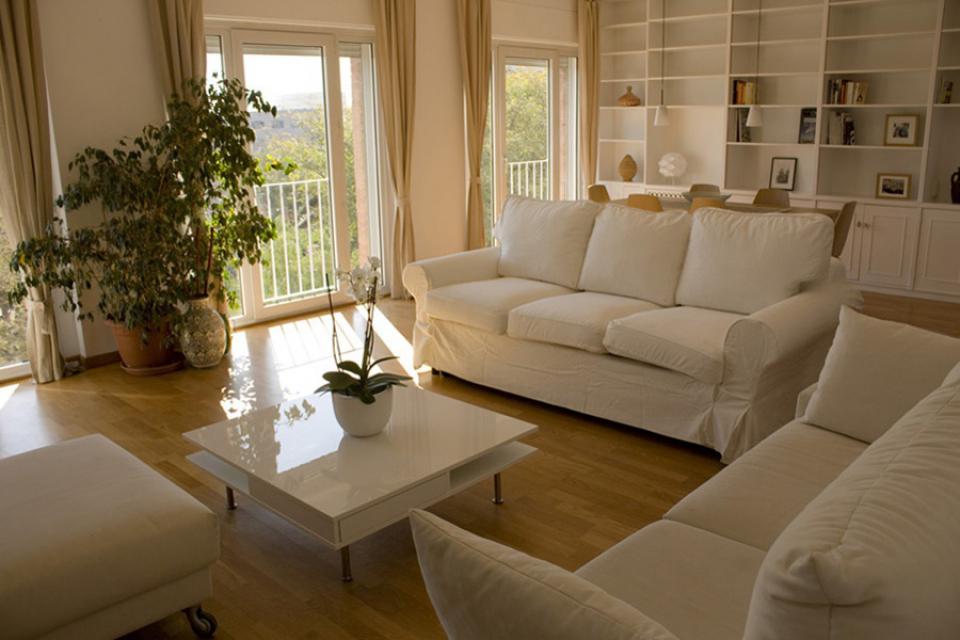 This sunny and warm Pacha Apartment Barcelona is perfect for those visiting Barcelona for a weekend full of party. Located on the 4th floor of a modern apartment in Vila Olimpica, the lodging comes with excellent facilities, including air conditioning, heating, lift and 24-hour emergency phone. The spacious living room offers a great space to lounge with your group, and the lodging is an apartment with WiFi, TV, DVD and even a Hi-Fi system to get you pumped for the show. With a wide array of double, single, bunk and sofa beds arranged in three bedrooms, the apartment is the perfect place for friends to share. You will also have access to a large kitchen equipped with everything necessary to prepare a nice pre-show meal or morning-after breakfast for your guests. The kitchen has floor-to-ceiling windows that allow through plenty of light, as well as a cute dining nook with stools. There is also a more formal dining area with a table that seats four.
The apartment is just a few minutes by foot from Club Pacha, making it very easy to get home in the wee hours of the night. This location is also fantastic in its proximity to La Ciutadella, Barcelona´s largest public park, as well as both Barceloneta and Bogatell beaches. For a great seafood dinner with a gorgeous view of sailboats head out to Passeig Maritim del Port Olimpic.
License : HUTB-007640

From   950€ / MONTH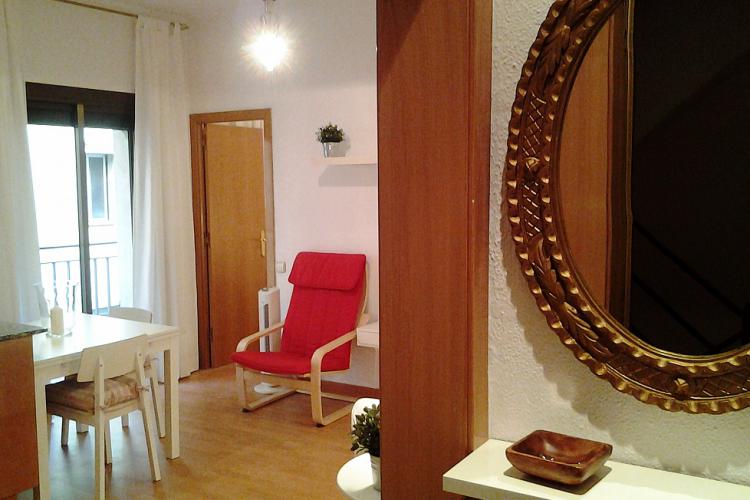 For couples planning a long-term stay in Barcelona we recommend this homey Pacha Apartment Barcelona. The lodging is perfect for DJ´s invited to play at a club to share with their significant other. The bedroom comes fully furnished with a large double bed with reading lights on either side, as well as plenty of closets to maximize space. The living area is divided into a lounge space facing a private balcony and TV, a small dining table and a modern kitchen with marble countertops. We love the simple, practical furniture and arrangement of this lovely home. We also love its wonderful location, in the heart of Barcelona´s Barceloneta district and just a few steps from the most popular beach in the city.
The apartment is a few minutes´walk from Club Pacha and the many other clubs in Puerto Olimpico. Its proximity to the seafront promenade, the Passeig de Joan de Borbo Comte del Barcelona and to Ciutadella park makes it the perfect lodging for guests who enjoy exercising in the morning (or, in case you´re planning a night at Pacha, the early afternoon).

From    314€ / NIGHT
From 6415€ / MONTH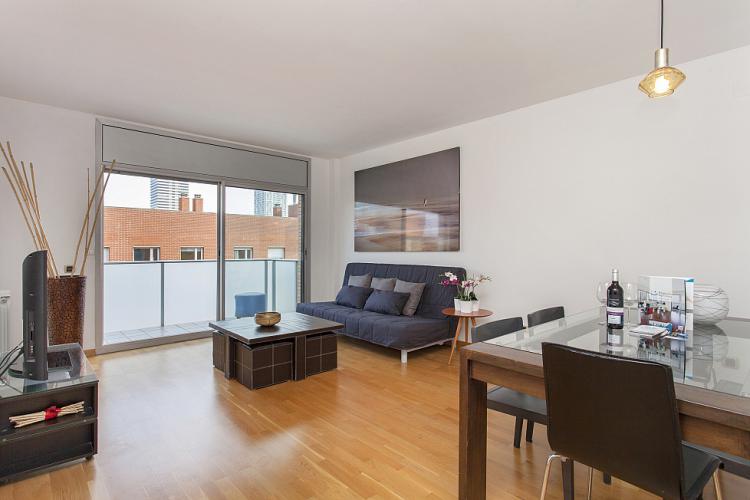 Another great Pacha Apartment Barcelona for groups is this spacious three-bedroom rental Vila Olimpica with its fantastic living room, fully furnished with a large black couch and sturdy coffee table across from a flatscreen TV, equipped with DVD player and HiFi sound system. A long, separate kitchen stretches parallel to the living room, with beautiful marble counters and white cabinets. The kitchen is equipped with all the latest accessories and large enough for several people to prepare a feast. The kitchen and living room open to a 10 m2 private terrace with fantastic views of the neighborhood and the Torre Agbar in the distance. This is a three-bedroom apartment featuring comfortable beds fully dressed with colorful pillows and sheets, and a design showcasing a refreshing minimalist approach. The building also comes with access to a large outdoor swimming pool surrounded by an extensive grassy area and planted with elegant palm trees. What better place to lie out and enjoy the sun after a long night of dancing?
This Vila Olimpica apartment is a quick walk from Club Pacha, and also very close to several parks and beaches. For a great game of volleyball with your friends visit Bogatell beach, known for being one of the sportier beaches of Barcelona. The apartment is close to the Ciutadella Park and Barceloneta neighborhoods, as well as Poblenou, known for its modernist architecture and budding modern art scene.
License : HUTB-010945


Enregistrer