Apartments in Barcelona
For days, months and years from 14 $
Duplex with private terrace and pool in Sitges - Sitges - 190€ night

Luxury house with pool and stunning views near Barcelona - Barcelona surroundings - 325€ night 5000€ per month

House in Barcelona Vila Olimpica - Barcelona - 288€ night
Over 1.200.456 people have already booked with us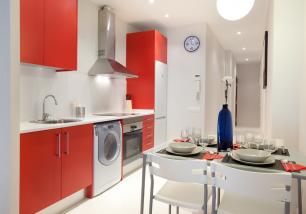 Apartment in the old town of Barcelona - Barcelona

Exclusive apartment with private terrace in Barcelona - Barcelona

Modernist house for rent with garden, terrace and private pool - Barcelona

The list of accommodations in Barcelona-Home.com consists of a broad selection of apartments, houses, shared flats to suit all tastes, in cities, among others, like Barcelona, Sitges, Palafrugell and Cadaqués, for the kind of stay of your choosing.
The top 10 most expensive houses in the world
They may not be the most spectacular buildings but what makes them uniqe is their price and location. These are the 10 most expensive houses in the world. 1. Antilla, Mumbai: 1.000 million (745 million euros) This 27 stores tower is currently the most expensive house in the world. It is located in South Mumbai …
​
Your opinion or question!
Please give us your comments, your feedback is very valuable to us.