Apartments in Barcelona
For days, months and years from 14 $
Studios for rent in Barceloneta with incredible views - Barcelona - 1290€ per month

Duplex with private terrace and pool in Sitges - Sitges - 190€ night

Apartment in Barcelona near the sea - Barcelona - 266€ night
Over 1.200.456 people have already booked with us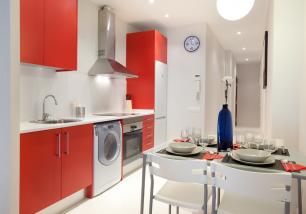 Apartment in the old town of Barcelona - Barcelona

Studio apartment close to Paseo del Born - Barcelona

Modernist house for rent with garden, terrace and private pool - Barcelona

The list of accommodations in Barcelona-Home.com consists of a broad selection of apartments, houses, shared flats to suit all tastes, in cities, among others, like Barcelona, Sitges, Palafrugell and Cadaqués, for the kind of stay of your choosing.
Top 5 Churrerías in Barcelona
Warm, sugary, bready and sweet. Who doesn't love churros? Breakfast, lunch or dinner these sugary treats are a delight. To fulfill your sugar cravings with something uniquely Spanish, be sure that you do not miss out on Barcelona-Home's top five churro suggestions: 1) Xurreria Hidden in one of the little streets by La Boqueria, Xurreria …
​
Your opinion or question!
Please give us your comments, your feedback is very valuable to us.