Fresh fruits in your apartment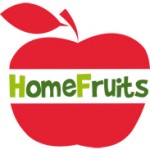 High quality fresh fruit directly from the central market to your apartment. Take advantage of the opportunity Home Fruits offers to enjoy fruits and berries delivered for free to your accommodation! Clients of Barcelona-Home enjoy a special 20% discount! Just use the special promo code: bcn
Find your accommodation now!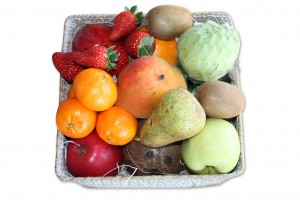 If you are traveling with your family or friends the snack basket will be a great choice for you! You can enjoy fruits and berries at home or take some with you for sightseeing. This is a delicious basket composed of strawberries, pears, mandarin oranges, mangoes, apples, kiwis, and coconuts.
 37€ For Barcelona-home guests. Order now
Are you looking to spend a romantic holiday in Barcelona? Surprise your lover with a basket full of delicious fruits and berries! This is a great option for dessert after a romantic dinner or a healthy breakfast. This wonderful basket is made up of apples, cherimoya, red globe grapes, strawberries, kiwis, cherry tomatoes, tangerines, cranberries, and currant.
 50€ For Barcelona-home guests. Order now
The business basket is a great option if you are traveling with your colleagues. Impress your boss or clients with a fantastic basket of fresh fruit to enjoy during your next meeting. This basket contains strawberries, a pineapple, grapes, mangoes, kiwis, bananas, mandarin oranges, apples, oranges, pears.
62,50€ For Barcelona-home guests. Order now