General
Experience a HUMMER H2 ride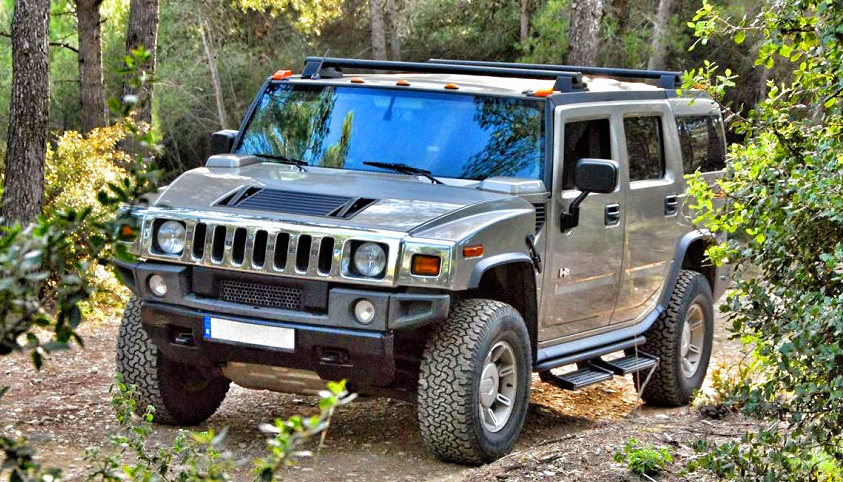 The Hummer H2 is an SUV and SUT that was marketed by Hummer and built by AM General from 2002 to 2009. It is a large truck: slimmer than the Hummer H1, while being longer, lighter, and taller, with room for six or seven passengers (including driver).
The H2 has a wider-than-average track firm that may offer stability against overturning compared to some of the more common light truck SUV's. It was marketed as both a general purpose vehicle and as an off-road vehicle. The H2 is primarily used as a passenger vehicle on typical roads.
If you are looking for an experience with family or friends, this is the best option for you. You will enjoy the opportunity to drive an unique vehicle on country road or open road. An instructor will accompany you to unveil all the secrets of driving 4 × 4 large vehicles. The experience can be organised during the week or in the weekends.
You just need to have a valid driver's license to get behind the wheel of one of the most exclusive vehicles on the market. Come and enjoy an unforgettable experience in a safe environment!
The experience:
• Welcome / Reception
• Briefing on the vehicle
• 20min driving on country road or open road
Contact information
Barcelona Home
Tlf: (+34) 934 231 270
Email: [email protected]

Discover the Hummer H2 in the beautifull city of Barcelona:


Take a look how to drive this SUV: