General
Drive a Ferrari on the racetrack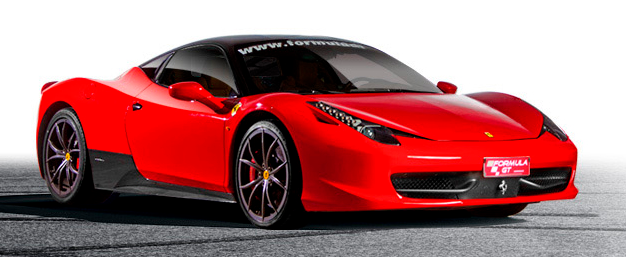 Ferrari N.V. is an Italian sports car manufacturer based in Maranello. Founded by Enzo Ferrari in 1939 as Auto Avio Costruzioni, the company built its first car in 1940. However the company's inception as an auto manufacturer is usually recognized in 1947, when the first Ferrari-badged car was completed.
In 2014, Ferrari was rated the world's most powerful brand by Brand Finance.In May 2012 the 1962 Ferrari 250 GTO became the most expensive car in history, selling in a private transaction for US$38.1 million to American communications magnate Craig McCaw.
Throughout its history, the company has been noted for its continued participation in racing, especially in Formula One, where it is the most successful racing team, holding the most constructors championships (16) and having produced the highest number of winning drivers.Ferrari road cars are generally seen as a symbol of speed, luxury and wealth.
Experience the rush to drive a Ferrari on the racetrack. There are 3 models available: Ferrari F430 Challenge, Driving Ferrari F430, Ferrari 458 Italia  . You can choose the amount of laps you want between one and six. In the following step you choose the circuit and date you want to enjoy the race.
Contact information
Barcelona Home
Tlf: (+34) 934 231 270
Email: leisure@barcelona-home.com
Book now
Where can I experience driving a Ferrari?

Watch the Ferrari performance and do not hesitate to drive the beast yourself!