The grocery shopping is taken to a new level; providing you with food straight to your doorstep in just one hour!
The department store Dia & Amazon, the e-commerce giant, are collaborating and planning to expand their online grocery delivery service in Barcelona. With this service, you can order all your food online instead of physically walking to the grocery shop – and in this case to Dia. The service already exists in Madrid, and now they are looking to replicate it in Barcelona. With just a few clicks away, you could have your food delivered right where you want it. Who could ask for more?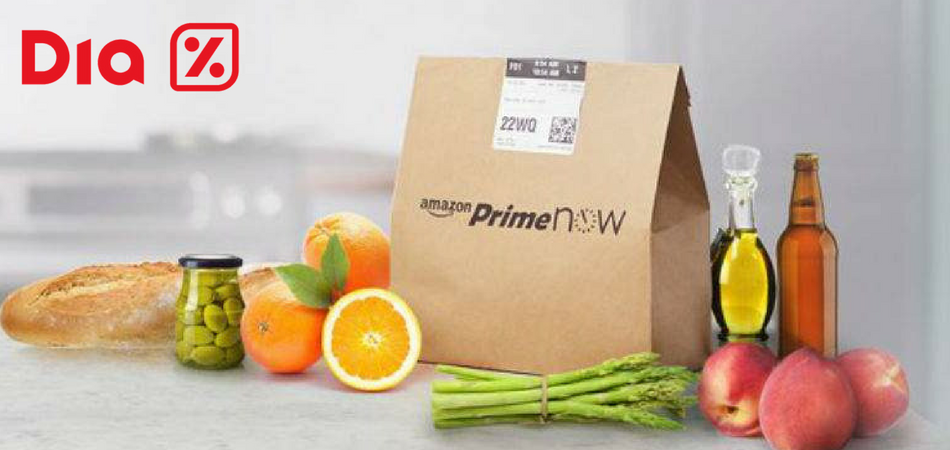 Since the service has seen a great success in Madrid, the founder thought it would be interesting to try it out in bustling Barcelona. Using the app Amazon Prime Now you can shop exactly what you need and have it delivered within one or two hours; or whichever time of the day that suits you best. You can even choose to have the groceries delivered to your office, hotel or local park; it's up to you! The times of delivery are from early morning to late evening, seven days a week. If you are interested in the service, you can simply download the application on Amazon, Google Play and App Store.
What's not to like? You can spend your time doing other things than going grocery shopping, saving time and avoiding queues. On the other hand, what does this mean for other grocery shops? With online shopping increasing in demand thanks to its convenience, this might also mean shops that don't offer online services will suffer. Shopping malls have seen the same development with a decreasing amount of visitors, as a result of this phenomenon.
The question is how we can handle this dilemma, or perhaps it simply is a matter of "survival of the fittest"?
In the meantime, if it's one of those days when you simply don't feel like grocery shopping, feel free to have it delivered to you at an instant! Happy grocery shopping!
If you would like to read about some specific topic click on the button below and SHARE YOUR THOUGHTS!
Source: lavanguardia.com
Photo credits: stadt-bremerhaven.de
eleconomista.es
andro4all.com