Formula 1 Gran Premio de España 2018
Come and see the Formula 1 Race at Montmeló, the Barcelona – Catalonia Circuit and feel the excitement with the Best Formula 1 drivers in the world: such as Vettel, Hamilton, Rosberg and the young Sainz. They will fight for victory to take one step closer to the title of Spanish Grand Prix Formula 1 champion 2018. This event is a great opportunity to have a wonderful time in an energetic atmosphere. You'll see how it tests the drivers' skills on this challenging circuit. Especially for Formula 1 and motor racing lovers, this is an exhilarating event. So don't miss out on this exciting experience!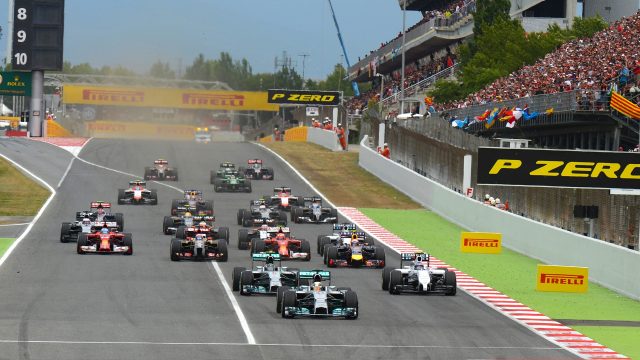 The event will be staged at the Circuit de Barcelona-Catalunya which is 12 miles (20km) away from Barcelona city centre. It has the location in Montmeló. This is a small picturesque town north-east of the city known for successfully hosting both Formula One and MotoGP events.
The event will be divided over 3 days with the Practice on Friday the 11th of May, the Qualifying on Saturday the 12th of May and the Main race on Sunday the 13th of May. The date of the Pit Walk is yet to be confirmed.
Why not spend the weekend in Barcelona and enjoy the whole whole event with a three day pass?

Practical information:
Date: 11-13 may 2018
Time: 10:00- 16:00
Location: Circuit de Catalunya
Price: 1 day pass starting from €92, 3 days pass starting from €218
How to get there:
Train to the Circuit de Barcelona-Catalunya from Barcelona Sants, Passeig de Gràcia or Clot rail stations in Barcelona center and get off at Montmeló station.
If you are thinking of signing up, why not stay in one of our beautiful apartments in Barcelona and spend a few more days exploring the stunning city to recover?
Click and check out the list of all upcoming events in Barcelona!