Dive into Barcelona's highly anticipated week
The verge de la Mare de Déu de la Mercè has been Barcelona's patron Saint since 1687. La Mercé, one of the biggest festivals Europe has ever seen, emerged from this patron Saint. It is hosted in every year in September and has been going on since 1871.
This festival highlights most of Catalunya's traditions such as its music scene as well as demonstrations by Castellers (Human towers). Tourists and locals alike can freely enjoy all of the hard work put into it. Food stalls, shows, demonstrations as well as interactive activities for kids take place all over the city's most popular places. 
Although the actual feast lasts a day, the event goes on throughout the entire week, all over Barcelona. Such as Plaça d'Espanya, Ciutadella Park, Nou Barris and Parc del Fòrum. There is always something that will keep you hooked or intrigued so make sure to check out the festival's annual programme to stay updated.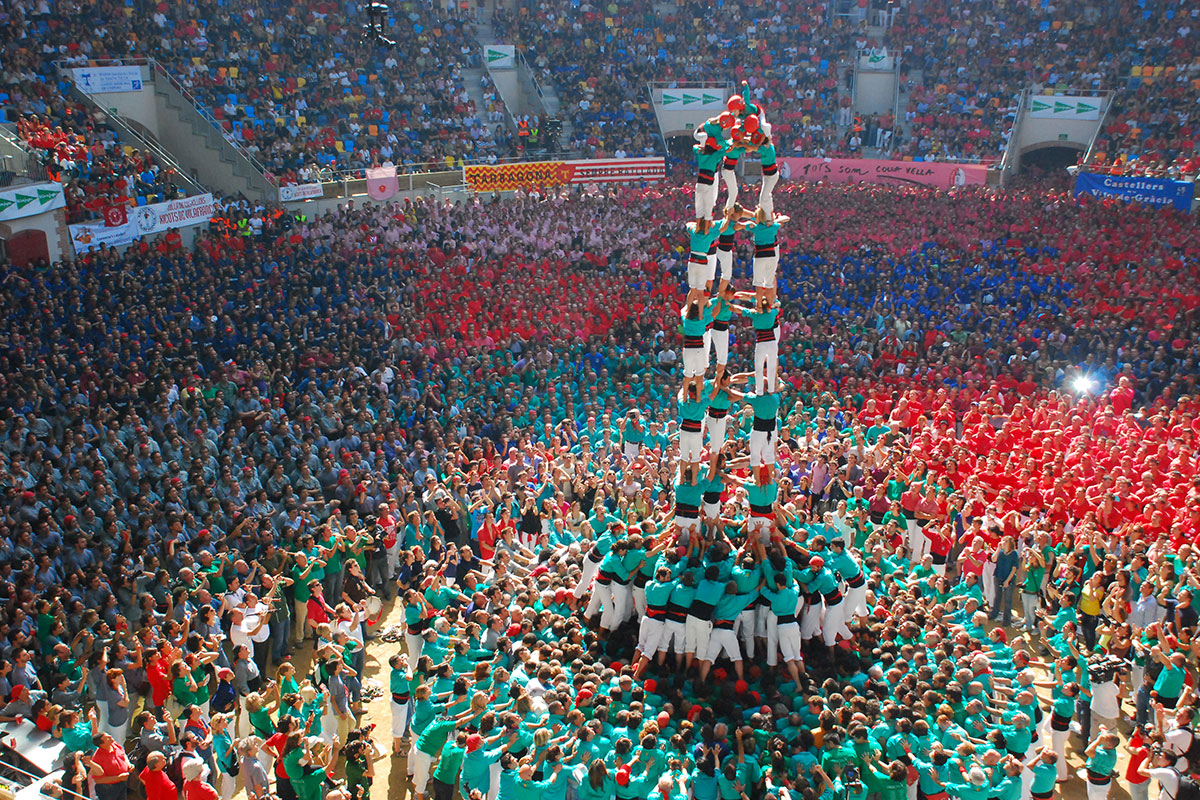 If you would rather party all night, then Bogatell beach is the right place for you. Concerts go on until late at night with youths and adults alike, celebrating and getting lost in good music. The great thing is that metros go on all night so you're able to put your mind at rest and enjoy every minute!
For a more artistic scene, mappings are usually held on the city's most historic places such as Barcelona's city hall where 3D light effects project shapes or stories or even people dancing on its facade.
La Mercè closes off its ceremony every year with an exceptional fireworks demonstration right next to Plaça d'Espanya's magic fountain. A huge crowd gathers in the main square, for a closing off speech along with a celebration of unity. The fireworks go on for about an hour. Their vibrant colours and mesmerising patterns make for an unforgettable night. There is no better way to end La Mercè than by appreciating people's hard and creative work.
Date: 21-24th September 2018
Location: All around the City of Barcelona
Price: Most activities are free of charge
How to get there: Every location is accessible via Metro
Source video: Youtube.com
Vimeo.com
Source photo: festival.si.edu
Click and check out the list of all upcoming events in Barcelona!
If you are looking for somewhere to stay near the event, take a look at our exclusive apartments in the area.