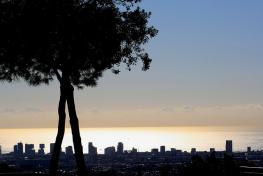 Apartments in Santa Caterina, Barcelona city center | short or long term rent
Barcelona home can offer you the best quality services and a list of apartments in Santa Caterina from where to choose want suits you better. Why apartments in Santa Caterina? Because if you are a tourist more convenient place you could not find. Santa Caterina is the area around the famous food market Mercat de Santa Caterina. It is located within the neighborhood of El Born and is thus very close to a great variety of bars, restaurants, and shops. It is also close to many of Barcelona's most popular points of interest: Parc de la Ciutadella, Arc de Triomf, Plaza Catalunya, Las Ramblas, Museu de Picasso - and the list goes on and on. It is the perfect choice for the history buff who wants to visit all of the most important sites of Barcelona.

This region is placed in the heart of Barcelona city center, thereupon, it is very well connected, and is very close to the sea and beach. The area is also highly popular also in the night. The nightlife in Barcelona is very developed, and after the sun goes down, bars, pubs, and clubs are always crowded. So, if you are coming in a vacation, and you love to party, it is the best place you can settle in.

Check the list of our apartments in Santa Catarina catalog, and try to find something that is the most attractive to you, then start the booking process. If you will need some help or assistance you can always contact us. Barcelona Home have different kinds of real estates for rent: from cheap ones to expensive, from rooms in shared apartments to luxurious and spacious houses and penthouses. Book with us any of our apartments in Santa Catarina, and we will make your short or long term rent pleasant and stressless.
Latest reservation 6 minutes ago