Long stay rentals
THE BEST SERVICE FOR YOUR PROPERTY
Barcelona Home is one of the leading companies in the world of high-quality real estate commercialisation. Our unbeatable network with first class contacts, premium clients and the know-how of our consultants are the best basis for the successful marketing of your property. We happily come up with the optimal selling strategy for your home. Trust the best and get in touch with us now!
Apartments
Penthouses
Studios
Houses
Commercial Space
Offices
Parking
Who are we looking for?
– Owners of furnished or unfurnished housing in the city of Barcelona or its surroundings.
– Owners who want to rent out their apartment for a long period of time with minimised operating costs.
– Currently the minimum rental period for the owner is 3 years except for special circumstances.
What are the advantages for our landlords?
Our managers know perfectly the characteristics and the situation of the market in each area of Barcelona. You will be able to benefit from your experience. We have achieved the loyalty of a broad portfolio of professional tenants, families and individuals, who know us and trust our "seal of quality". As the owner, you will have a privileged and personal access to an "Online Intranet" that will allow you to check the situation of your property at any time. This tool allows you to download current and non-current rental contracts, all monthly settlements, invoices loaded, annual income certificates for presentation in IRPF or Corporate Tax, contact your personal manager in real time, etc.
Periodically you will receive our newsletters and occasionally "flashnews" that will inform you of the most relevant news on the real estate market and news from Barcelona Home.
We elaborate a concept of marketing tailored to your property.
You will benefit from the excellent market knowledge of our real estate consultants.
Your individual ambitions are our priority – always.
In addition, we have a strong presence in the rest of Europe, Russia and Latin America.
We analyse and select with maximum rigor the profiles of potential tenants. We will only present the files that have passed our filters..
We offer two products:
Rental service: includes the marketing of your flat in order to find the ideal candidate, and the formalisation of the corresponding lease. This service is "non-exclusive" and free.
Rental and management service: We take charge of the management of your property. This service will allow you to have the "Online Intranet" and a "personal manager" responsible for taking care of your apartment and keeping you up to date with necessary information.
Evaluation request
Our team of professionals can provide you with a detailed evaluation / valuation of your property. To do this, please fill in the evaluation / valuation request with all the necessary details and we will answer you as soon as possible. If you have questions about this process, please contact us.
.
.

Decoration and renovation service
In order to maximize your income, whether to rent or sell, we offer decoration and renovation services, we can give you an estimate without commitment.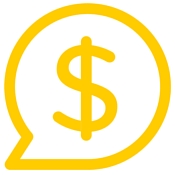 Housing insurance service
We offer you insurance that covers all the unforeseen events that may arise on your property.
We work 365 days a year to meet all your expectations.
To contact Barcelona Home please complete the following form and we will contact you shortly.
Contact us or visit [wp_colorbox_media url="#inline_content3″ type="inline" hyperlink="our offices"] and we will attend you personally
CONTACT US
+34 93 423 12 70
Monday – Sunday 10:00am – 7:00am
Are you looking for a great accommodation in Barcelona? Look no further, we have what's right for you!