May 3rd, 2019
Clubs
What is most attractive about the NIGHTLIFE in Barcelona is its variety, of course. You have a unique opportunity to experience several nightclubs in this city that play every kind of music you can think of. If you still don't know what to do this weekend on Friday or Saturday night, check out the list of our favorite party venues. Make the most of the weekend and explore what Barcelona has to offer!
Surround yourself with breathtaking views of Barcelona's skyline and beaches while dancing to the freshest House Classics at ECLIPSE, Barcelona's most elegant club. Get your dancing shoes ready for the Friday night spent at the top of W Barcelona Hotel!
Friday's Loyalty party at OPIUM welcomes you with fresh beats by DJ Alemany and Dany Cardenas. Opium is one of the trendiest clubs in Barcelona, which hosted big names of the music scene such as Avicii and David Guetta.
Haven't been to SUTTON before? Then you're missing out on a lot. Club Sutton, is located in Eixample, close to Avinguda Diagonal and it's easy to get there. This Friday is A La Mode with DJ's Carlos Ramos and Alberto Martin!
Handmade Festival 2019
Enjoy a revival of all things homemade and head along to the Handmade Festival to indulge in a little craftiness yourself. Knitting circles, crochet courses or bread-making workshops are activities you can look forward to. More than 130 exhibitors will participate in this three-day fair divided into four different categories: paper goods, yarn and thread, brico & deco & garden, and handmade weddings. For those wanting to dive in deeper, over 350 workshops and masterclasses will be on offer. Food will also be in the spotlight, with chocolate, bread, and beer being the star products, plus everyone's favorite food trucks scattered throughout the place.

Fira Barcelona, Avinguda de la Reina Maria Cristina, 08004 Barcelona


May 3rd – May 5th, 10:00 – 20:00 (Sunday until 19:00)


10 €
May 4th, 2019
Clubs
What better way to Carpe Diem a Saturday without going to the CLUB CARPE DIEM and have a crazy night full of adventures with your friends? Don't forget to bring your most comfortable shoes as you'll probably be dancing all night long to the best house beats!
You can't miss Saturday night at OAK! Dance all night to the mix of fresh music and commercial hits of all kind until your feet hurt. See you there!
Last but not least, don't miss SHOKO this Saturday! As always, you can expect the best hip-hop and R&B music at Shoko. Don't forget to sign up on the LIST for free entrance before 1.30 am!
Don't forget that you can sign up for the guest list HERE to get free access to those clubs!
Poblenou Open Day
This Saturday, you can enjoy a day full of open doors in the creative spaces of the Poblenou district. Eleven non-stop hours of free activities to discover what is happening in this cultural and creative district of Barcelona! More than 80 spaces will open their doors to the public. You can expect innovative projects and ideas being featured as well. Get ready for a day full of possibilities in which art, gastronomy, innovation, and music go hand in hand. Get ready for a day where lovers of culture can meet the professionals who are developing creativity in the Poblenou district. See you there!

Poblenou Urban District, Carrer de Pujades, 99, 08005 Barcelona


May 4th, 12:00 – 23:00


Free entry
Tintin and the Moon Exhibition
In 1969, a human being, the astronaut Neil Armstrong, stepped on the moon for the first time. However, popular comics character Tintin had already done it earlier in 1950! Science and comics come together to tell that historical journey. In 2019, 50 years of the arrival of man on the Moon is celebrated. The exhibition tells everything about the Apollo project that made this achievement possible.

CosmoCaixa Science Museum Carrer de Isaac Newton 26, 08022 Barcelona


May 4th


2,50 €
May 5th, 2019
Palau Güell Open Doors
Palau Güell will open its doors for free on the first Sunday of each month. Palau Güell was one of the first major commissions carried out by Gaudí. It served as the Güell-López family residence until they moved to Parc Güell, nowadays a favorite tourist destination. Entry is limited, so it is recommended to be at Palau Güell a while before the distribution of tickets. In the morning, the tickets will be distributed from 10:00 until they are sold out. In the afternoon, tickets will be given from 15:00 until they are sold out as well.

Palau Güell Nou de la Rambla 3-5, 08001 Barcelona


May 5th, 10:00 – 20:00


Free entrance
Todo a 1€ second-hand market
Embrace sustainability and buy from the "Todo a 1€ second-hand market", which sells everything from clothes and accessories to books and household goods. You are invited to hunt for treasure at the cheapest second-hand market in Barcelona. Run on the philosophy of waste reduction and recycling, each item costs only one euro at the sale held this Sunday at the Ovella Negra in Poblenou district.

Carrer de Zamora, 78, 08018 Barcelona


May 5th, 10:00 – 19:00


1€
And Don't Forget!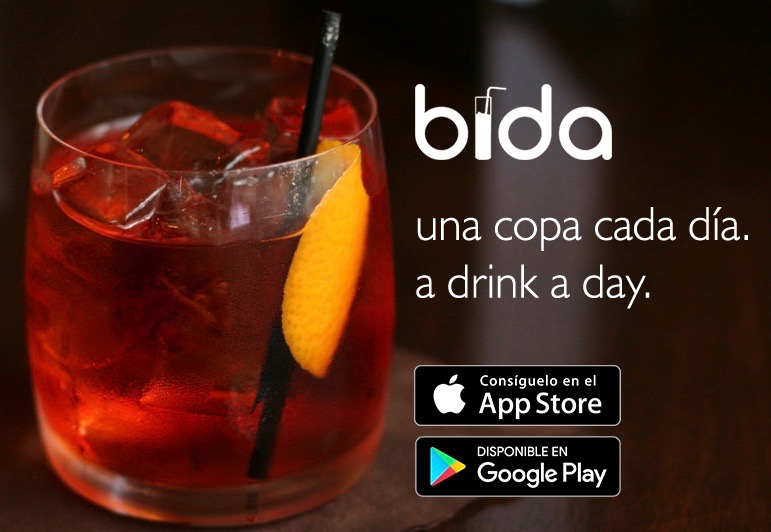 Drink-a-day is already a well-known concept in New York City and Los Angeles. It has landed in Barcelona too, where the after-work culture is a growing trend, people are really social and love to go out and enjoy a great time with friends. This new concept here in Spain is called Bida and is a subscription-based app that gives its members a FREE DRINK EVERY 3 HOURS at the bars of their choice. Bida is the perfect tool to help visitors and find the perfect place to enjoy amazing drinks. Do not hesitate and download the app today!
For all Barcelona-Home clients, we have a special offer:
When signing up, type the invite code "BCNHOME18" to get your first drink for free. After that, subscribe and get the following offers:
A 1 day VIP pass for €4.99
A 3 day VIP drink pass for €9.99
A 7 day VIP drink pass for €14.99
A 30 day VIP drink pass for €29.99