April 12th, 2019
Clubs
What is most attractive about the NIGHTLIFE in Barcelona is its variety, of course. You have a unique opportunity to experience several different nightclubs in this city that play every kind of music you can think of. If you still don't know what to do this weekend on Friday or Saturday night, check out the list of our favorite party venues. Make the most of the weekend and explore what Barcelona has to offer!
Surround yourself with breathtaking views of Barcelona's skyline and beaches while dancing to the freshest House Classics at ECLIPSE, Barcelona's most elegant club. Get your dancing shoes ready for the Friday night spent at the top of W Barcelona Hotel!
Friday's Addicted party at OPIUM welcomes you with fresh beats by DJ Alemany and Flavio Rodriguez. Opium is one of the trendiest clubs in Barcelona, which hosted big names of the music scene such as Avicii and David Guetta.
Haven't been to SUTTON before? Then you're missing out on a lot. Club Sutton, is located in Eixample, close to Avinguda Diagonal and it's easy to get there. This Friday is A La Mode with DJ's Carlos Ramos and Alberto Martin!
Flashdance – El Musical
Performances for Flashdance – El Musical, produced by Selladoor Worldwide, began on March 1, 2019, at Teatre Tívoli. The musical, which comes to Spain for the first time, is based on the classic 80s film that earned numerous awards, including the Oscar, BAFTA, Golden Globes and Grammy and featured the cult hit songs "What a Feeling," "Maniac" and "I Love Rock & Roll." Don't miss the amazing performance at Teatre Tívoli this Friday!

 Teatre Tívoli Casp 8, 08010 Barcelona


 April 12th, 18:00 – 20:00


from 24.00 €, buy tickets here
 April 13th, 2019
Clubs
What better way to Carpe Diem a Saturday without going to the actual CLUB CARPE DIEM and have a crazy night full of adventures with your friends? Don't forget to bring your most comfortable shoes as you'll probably be dancing all night long to the best house beats!
You can't miss Saturday night at OAK! Dance all night to the mix of fresh music and commercial hits of all kind until your feet hurt. See you there!
Last but not least, don't miss SHOKO this Saturday! As always, you can expect the best hip-hop and R&B music at Shoko. Don't forget to sign up on the LIST for free entrance before 1.30 am!
Don't forget that you can sign up for the guest list HERE to get free access to those clubs!
Van Van Fábrica Damm 2019
Come to welcome the days of sun, beers and the finest gastronomy of Barcelona at the Estrella Damn Old Factory. There will be many new chefs to discover, such as Last Monkey, METL or El Tarantín Bcn. La Donutería, Parallelo artisanal ice cream, and specialty coffee from Three Marks Coffee are also waiting for you. Get ready for live concerts and performers like Maika Makowski, PAVVLA, Joana Serrat and CARLA. DJ and the good vibes of Van Van's house won't be missing either! In addition, there will be many workshops taking place and you would be able to demonstrate your skills and score some points at a street basketball field. This is the event you shouldn't miss!

Carrer de Tànger, 08018 Barcelona


 April 14th, until 21:00


Free
SoundEat!
Another edition of SoundEat is coming to town this Saturday! On April 13, the French duo Acid Arab will land at Parc del Fòrum, making us dance to exhaustion with their personal vision of acid music. The Pilotwings will join them with their avant-garde house rhythms, next to the local women's trio Shakti Alliance and Barcelona's based DJ LKGT. As always, there will be great food on site too! See you all there!

 Parc de Fórum


 April 13th, 13:00 – 22:00


12,00 €
 April 14th, 2019
"Less Plastic, More Life!"
This exhibition organized by the Catalan Water Agency to coincide with World Water Day, exposes the problems generated by plastics. It is structured in six thematic blocks: Plastic Paradise, Water bracelets, Sea soup, Nautical Sports, A world of plastic, and Sustainable Alternatives. The information presented in the sample shows how plastic is present in an important way in our lives. More than 90% of the products and objects that surround us are made from this material, which usually has a low production cost, great versatility, and high resistance. Despite its benefits, over the years and the evolution of societies, the elimination of plastics and their recycling have become a problem of great proportions for the whole of humanity.

Palau Robert Passeig de Gràcia 107, 08008 Barcelona


April 14th, 9:00 – 20:00


 Free
El Flea
El Flea Market is the biggest second-hand market in Barcelona, held on the second Sunday of each month. Strolling around VINTAGE markets has its own kind of magic. There is a story behind every item being sold there, and by buying it, you start its new chapter. Not to mention how many treasures you can find there. Following the philosophy One man's garbage is another man's gold, the market sells second-hand treasures at low prices to reduce waste and extend the life of goods. Stalls offer clothes, accessories, household goods, and other items, either to buy or to swap.

Carrer del Portal de Santa Madrona, 08001 Barcelona


April 14th, 10:00 – 19:00


Free

And Don't Forget!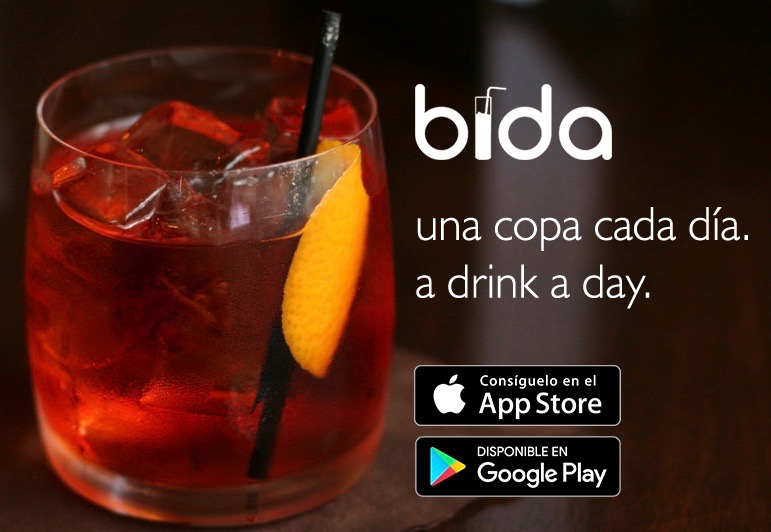 Drink-a-day is already a well-known concept in New York City and Los Angeles. It has landed in Barcelona too, where the after-work culture is a growing trend, people are really social and love to go out and enjoy a great time with friends. This new concept here in Spain is called Bida and is a subscription-based app that gives its members a FREE DRINK EVERY 3 HOURS at the bars of their choice. Bida is the perfect tool to help visitors and find the perfect place to enjoy amazing drinks. Do not hesitate and download the app today!
For all Barcelona-Home clients, we have a special offer:
When signing up, type the invite code "BCNHOME18" to get your first drink for free. After that, subscribe and get the following offers:
A 1 day VIP pass for €4.99
A 3 day VIP drink pass for €9.99
A 7 day VIP drink pass for €14.99
A 30 day VIP drink pass for €29.99