Are you in Barcelona and looking for extraordinary one-day festivals? Or maybe are you simply interested in the fun-packed nightlife of Barcelona?
Whether you want to experience, alone or with your friends or family, here in Barcelona you can. This magical city has always something special to offer to you, thanks to its endless and limitless possibilities. Let's have a look at what this city has prepared for you next weekend.
Friday, November 23rd, 2018
#Clubs
What is attractive the most about nightlife in Barcelona is its variety of course. People who go crazy for this kind of entertainment have the opportunity to experience several different nightclubs in this city.
Come and join the trendiest party in Barcelona! This Friday, prepare yourself to give a warm welcome to ANDREA OLIVA, DAVIDE SQUILLACE, FRANCISCO ALLENCE  rocking their best Techno House music at Pacha Barcelona! You can't lose this opportunity! Prepare your senses, your mind, and your body. On Friday, November 23rd, Otto Zutz will host MASTIE along with Dj Davin & Dj Muly for Barcelona's perfect party with Hip Hop and R&B music! Last but not least, this Friday we invite you at "FASHION'S NIGHT BCN" at Shoko Barcelona, the most glamorous event on Friday night with Hip Hop, R&B and Reggaeton! Come and join us on the dance floor! Only at Shoko Barcelona!



Don't forget that you can sign up for the guest list HERE to get a free access to those clubs!
#La Model opens to the public
Men's prison El Centre Penitenciari d'Homes de Barcelona, known colloquially as 'la Model', was closed in June 2017 after 113 years of service. On January 21st, the doors reopened. Starting from January 26th, discover life behind bars for free every Friday from 3pm-8pm, and Saturday from 10am-6pm.
Visitors will be taken around the site in groups of 30, every 15 minutes, revealing the workings of la Model, such as the panoptic viewpoint, the galleries and the cells that contained some of the most notorious individuals, a testament to the tumultuous events of the 20th century.
The visit will also feature a photographic exhibition by Josep Maria de Llobet of the prison prior to its closure, and access to the new interior yard.

Where:  La Model Carrer d'Entença 155, 08029 Barcelona
When: November 23rd
Price: Free entrance
Saturday, November 24th, 2018
#Clubs
Do you want to hit the club again or you didn't have time on Friday? Don't worry, we have a lot more options to offer you. On Saturday, a vibrant option for you is "THE CANDY GANG" at Carpe Diem Barcelona, where you can experience the sweetest night in the city with deep house music. Are you tired of the usual music? Then you can not miss the party on Saturdays in City Hall, where you can spend an unforgettable night in a totally different club. Within an urban environment, you can enjoy the best electronic music and meet new people, both nationally and internationally. Come and join us on the dance floor! Fernanda Martins is waiting for you at City Hall Barcelona for "HAPPY TECHNO" night! Are you ready to attend the craziest night in the city? This Saturday, prepare yourself to "MOVE YOUR BODY"  with commercial hits, Latin pop, dance, reggaeton and R&B music at Boulevard Barcelona! Join us on the dance floor! You cannot miss this opportunity!



Don't forget that you can sign up for the guest list HERE to get a free access to those clubs!
#Classical Music at MEAM
The works of classical masters, such as Bach and Mozart, are showcased in this series of music performances at MEAM—a museum exhibiting some of the finest artwork in Barcelona.
Located in the Born district, MEAM's concert hall provides a unique setting in which to enjoy a drink and an evening of live music, and there's also the chance to explore the museum itself.

Where: Museo Europeo de Arte Moderno (MEAM) Barra de Ferro 5, 08003 Barcelona
When: November 24th
Price: €19
Sunday, November 25th, 2018
#Sax Party: Homage to Big Jay McNeely
Big Jay McNeely, considered by many as the "king of the honkers", died in Los Angeles September 16th. He was perhaps the saxophonist who best exemplified the creation of a sax language for rhythm & blues. To pay tribute to him, Dani Nel·lo, Dani Pérez and Pere Miró – undoubtedly three of the best saxophonists on the jazz, blues and r 'n' b scene in this country – will come together on the Jamboree stage and blow their horns in his honor. They will be accompanied in playing his repertoire by one of the most solid r 'n' b and rock 'n' roll rhythm sections anywhere in Spain. Energy and wild sax playing are guaranteed.
Where:  Jamboree Jazz Club Plaça Reial 17, 08002 Barcelona
When: November 25th
Price:  €15
#Great Flamenco Gala
Discover the intensity and the passion for gypsie life by moving through the different Palos of flamenco. Introducing the new Catalan generation of flamenco artists, Gran Gala Flamenco offers a perfect union of heart and soul, music and dance, passion and rhythm.
Musical direction and guitar: Juan Gómez "Chicuelo"
Musicians: Santiago Amaya "El Tati" (guitarra), Carlos Caro (violín), J. Sanchez (percusión)
Vocalists: Raul Leiva Amador, Joaquin "El Duende"
Dancers: Vanesa Gálvez "La Lirio", Maria José González, Nacho Blanco, Iván Alcalá.
Where: Palau de la Música Catalana C/ Palau de la Música 4-6, 08003 Barcelona
When: November 25th
Price:  €20
And Don't Forget!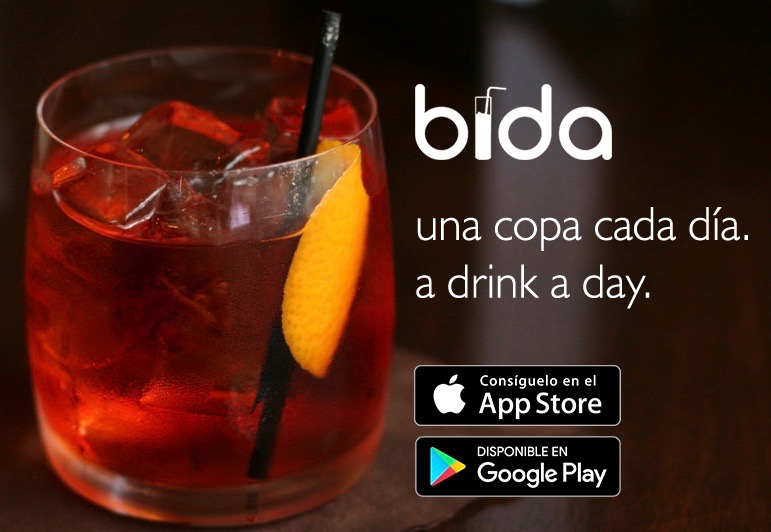 Drink-a-day is already a well-known concept in New York City and Los Angeles. It has landed in Barcelona too, where the after-work culture is a growing trend, people are really social and love to go out and enjoy a great time with friends. This new concept here in Spain is called Bida and is a subscription-based app that gives its members a FREE DRINK EVERY 3 HOURS at the bars of their choice. Bida is the perfect tool to help visitors and find the perfect place to enjoy amazing drinks. Do not hesitate and download the app today!
For all Barcelona-Home clients, we have a special offer:
When signing up, type the invite code "BCNHOME18" to get your first drink for free. After that, subscribe and get the following offers:
A 1 day VIP pass for €4.99
A 3 day VIP drink pass for €9.99
A 7 day VIP drink pass for €14.99
A 30 day VIP drink pass for €29.99
Looking for an apartment in Barcelona? Check out our SPECIAL DEALS ON APARTMENTS all over the city with Barcelona Home!