Don't know what to do this weekend? Don't worry, we just looked for you all the tips for the weekend! Between music, dance, flower market, museum night and spirituality, you will not be disappointed.
Clubs
The most attractive about the NIGHTLIFE in Barcelona is its variety. You have a unique opportunity to experience several nightclubs in this city that play every kind of music you can think of. If you still don't know what to do this weekend on Friday or Saturday night, check out the list of our favorite party venues. Make the most of the weekend and explore what Barcelona has to offer!
Surround yourself with breathtaking views of Barcelona's skyline and beaches while dancing to the freshest House Classics at ECLIPSE, Barcelona's most elegant club. Get your dancing shoes ready for the Friday night spent at the top of W Barcelona Hotel!
Friday's Loyalty party at OPIUM welcomes you with fresh beats by DJ Alemany and Dany Cardenas. Opium is one of the trendiest clubs in Barcelona, which hosted big names of the music scene such as Avicii and David Guetta.
Haven't been to SUTTON before? Then you're missing out on a lot. Club Sutton, is located in Eixample, close to Avinguda Diagonal and it's easy to get there. This Friday is A La Mode with DJ's Carlos Ramos and Alberto Martin!
May 17th, 2019
Flamenco City
Although Flamenco has only been documented for two centuries, it is internationally renowned for having Andalusian origins. In the past, Flamenco was only vocal but it began to become popular between 1765 and 1860 with the opening of the first flamenco schools in Cadiz. Its golden age was between 1869 and 1910, as the guitarists joined the dancers on the stage. Today, Flamenco is part of the cultural and intangible heritage of Unesco. It is also an unavoidable global phenomenon. You may never have seen a show, you may never have visited Spain, but you already know what Flamenco is.
You already know that Flamenco is an amalgamation of passionate dance and intense singing, but have you ever witnessed authentic shows? If this is not the case, Flamenco City, which is an 11-day festival that highlights Flamenco in the city of Barcelona, is the perfect opportunity for you. And if you have already come to this festival or are passionate about Flamenco, you will probably come back this weekend, as the atmosphere is authentic and unique. The festival opens May 16 with the master of flamenco, Chicuelo, as the main character and will end on May 31 with the famous show of Flamenco dancers. If you are passionate, Friday night is the day not to be missed as Antoni Lizana presents his last three albums. So, are you ready to have goosebumps along a journey closer to your emotions?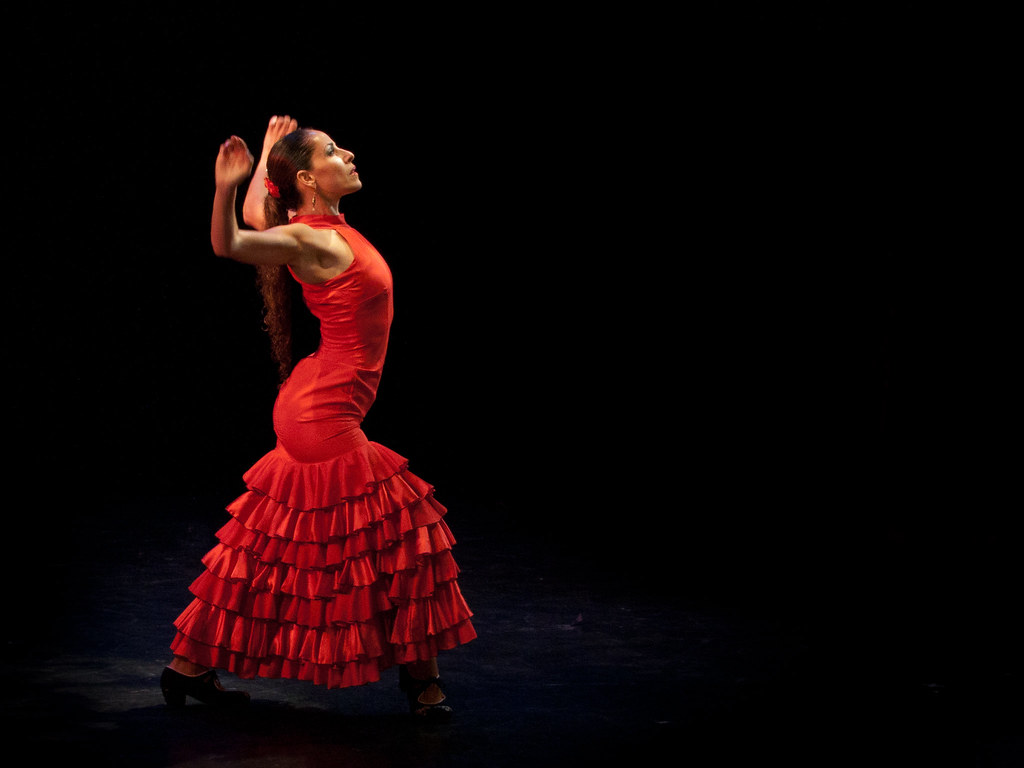 Luz de Gas – L'Auditori – Taller de Músics 24

May 16th to 31th – from 21h00

Between 12 and 20€
Clubs
What better way to Carpe Diem a Saturday without going to the CLUB CARPE DIEM and have a crazy night full of adventures with your friends? Don't forget to bring your most comfortable shoes as you'll probably be dancing all night long to the best house beats!
You can't miss Saturday night at OAK! Dance all night to the mix of fresh music and commercial hits of all kind until your feet hurt. See you there!
Last but not least, don't miss SHOKO this Saturday! As always, you can expect the best hip-hop and R&B music at Shoko. Don't forget to sign up on the LIST for free entrance before 1.30 am!
Don't forget that you can sign up for the guest list HERE to get free access to those clubs!
May 18th, 2019
Night Museum
Who has never dreamed of spending a night at the museum? Certainly not us! Of course, we guess that during the Night at the Museum, stuffed animals, wax figures and statues don't come to life, as in the famous film with Ben Stiller. However, during the Night of Museums in Barcelona, there will be a lot of life with special activities, live performances, and music from 7 pm until 1 am! And the best thing about this initiative, which is practiced everywhere in Europe, is that during this night, you will be able to visit a large number of museums for free.
This is an unusual experience as you will be able to see art from a more fun and modern perspective. Then dress in your best clothes to admire the cultural places in a very special way during the evening. More than 80 museums in different parts of Barcelona, such as Eixample, Gracia, El Raval, Badalona, and many others, participate in the event. To only list a few, the cultural places that participate in the event and that you can visit for free this year are the Montjuic Castle, the MACBA, the Foundation of Joan Miro, the Palau Guell, the Design Museum of Barcelona, the Museum of FC Barcelona, the Picasso Museum or the Tower of the Cross.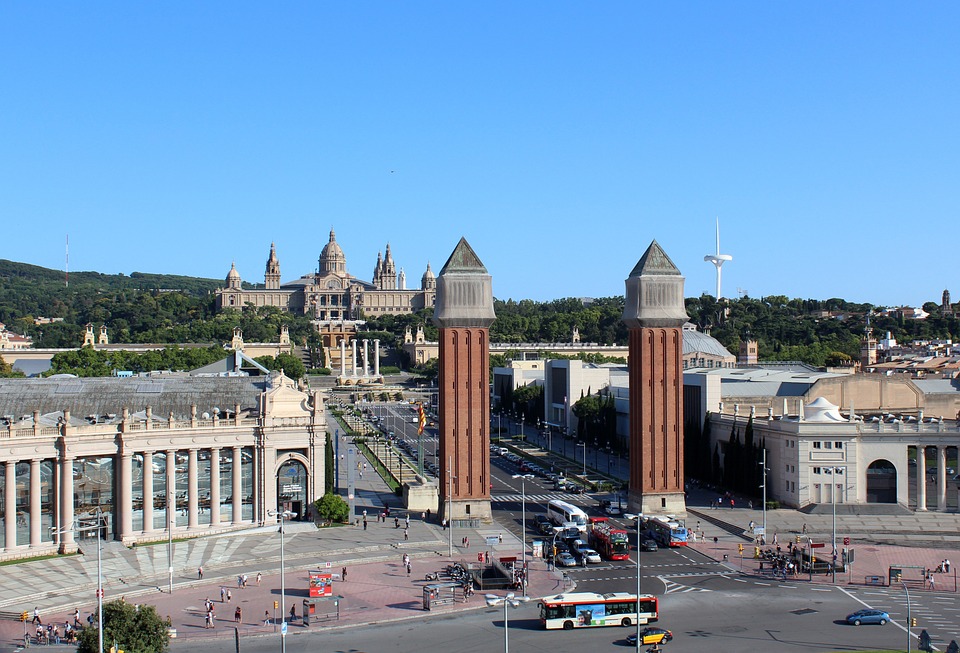 Barcelona

18th May – 19h00 to 1h00

Free entrance
May 18th, 2019
Moon Meditation

Nowadays, we are in a very competitive environment. Every day we work hard for the profit race. And workers are becoming more stressed and some of them definitely need a break. Maybe you are part of it. What if you were told that you don't need to go on vacation for miles and miles and spend astronomical sums to blow a little? To relax, we found a much simpler and free solution. Indeed, Saturday 18, Meditando Por El Mundo, organizes a collective meditation class at the full moon on Bogatell beach. This concept was born in Miami three years ago with a group of fifteen people and became increasingly popular as it met the needs of society.
Today, this organizer has implemented the concept in Barcelona and this event is for everyone, regardless of your personal and religious beliefs, you will be able to experience spirituality during a particular experience as this happens when at the full moon. You will practice, as a group, the contemplation of the moon, breathing and meditation work. They will also teach you to focus on your mind and surpass yourself.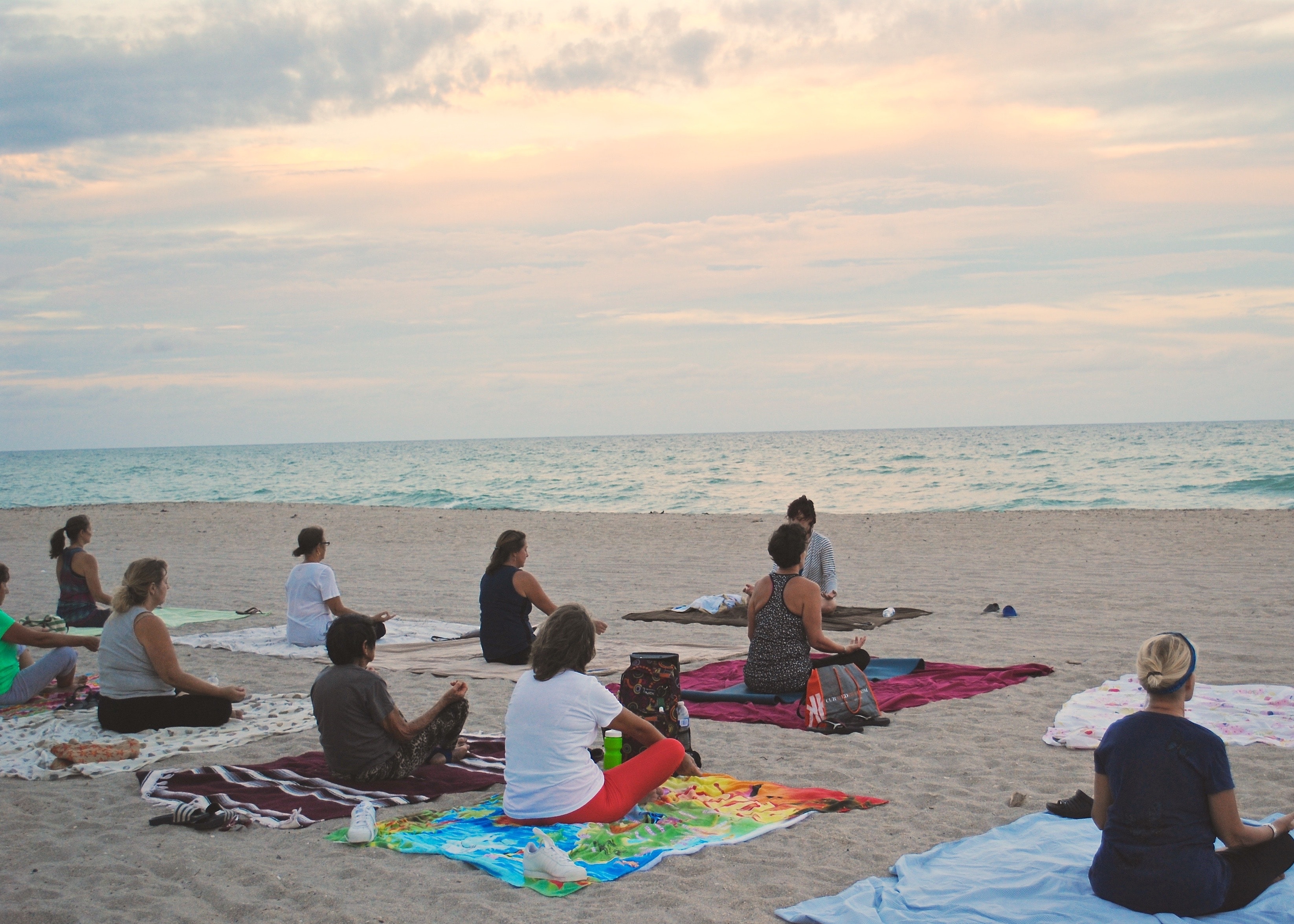 Beach of Bogatell, Barcelona – meeting point: Xiringuitos Escribà

18th May – 20h30 to 21h30

Free entrance
May 19th, 2019
Flower Market
For its first edition, FEM meaning Flower Market did not hesitate to deploy the major means. It's the perfect outing if you are passionate about flowers and plants or just want to walk around in a relaxing and gentle atmosphere. If you are looking for new species of flowers and plants, this place is ideal for shopping. Indeed, during this great market, there will be some species of flowers that can also be found at Columbia Road in London, Bloemenmarkt in Amsterdam or Campo de Fiori in Rome.
In addition to flowers and plants that will undoubtedly awaken all your senses, botanical artists and gardeners will also present spectacular, botanical and 100% sustainable works. And for those who like to participate fully, there will be enough to satisfy you since workshops are planned. There will be macramé workshops, introductory workshops on aromatic plants or the creation of a flower diadem.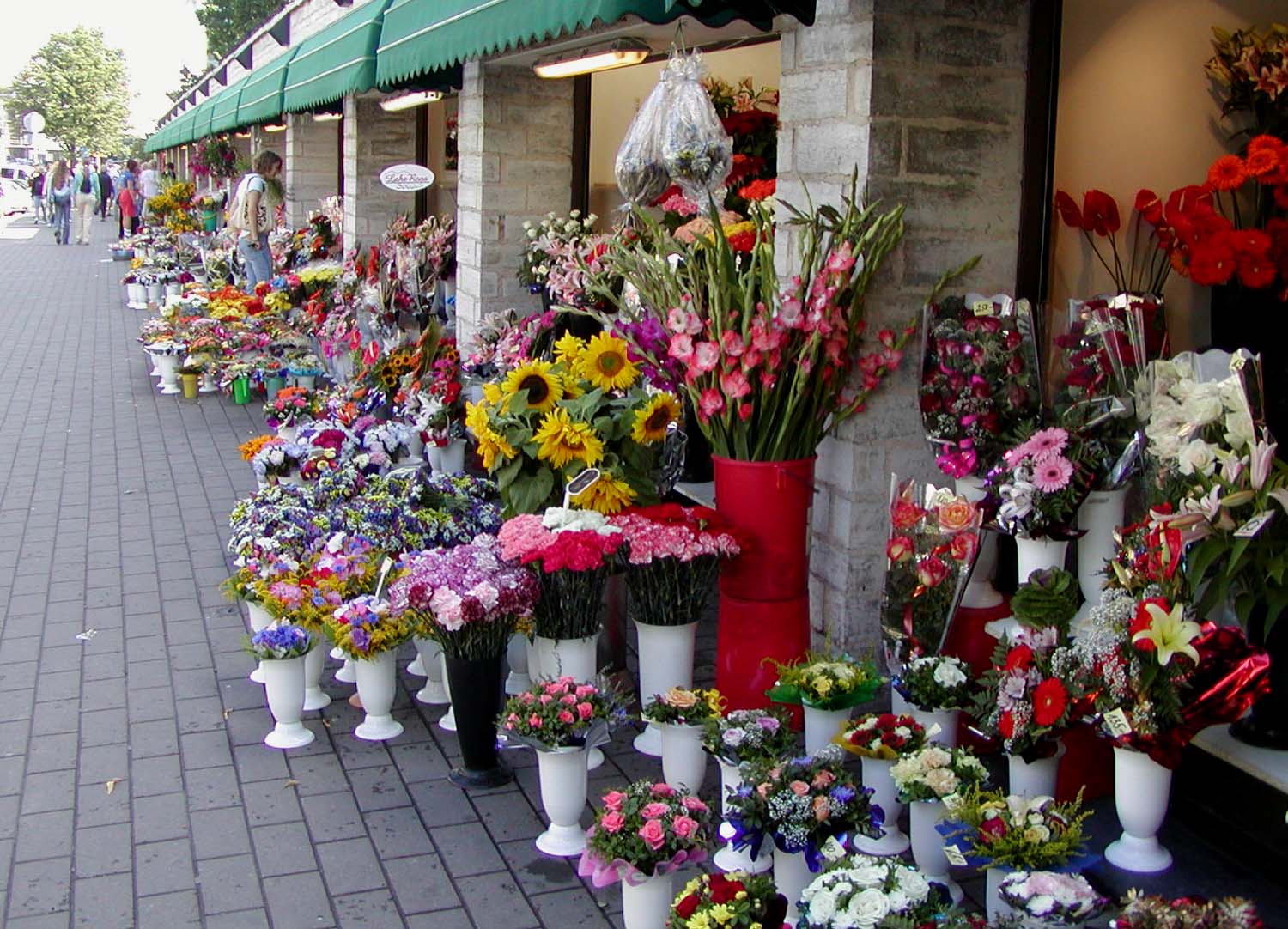 Plaça de Margarida Xirgu – Poble Sec – Barcelona

19th May -10h00 to 19h00

Free entrance
May 19th, 2019
Minimusica day
And why not end your weekend with the last day with your family in a happy and festive atmosphere? Minimusica is perfect for you and your children. Indeed, the goal of this festival is to put musical experiences within reach of children. The program features a deluxe poster featuring renowned artists such as Mishima, Maika Makovski, Azacurillo Kings, Reggae for xics, Los Autenticos, Guillamino, Her Little Donkey and Miqui Puig. A family show will also be presented by Marc Parrot and Eva Armisén for an incredible musical and pictorial show. In addition to the incredible artists who are headlining the festival, workshops and games both creative and fun will be organized for children from 0 to 12 years.
In addition, during workshops, you will have the opportunity to discover scratch, breakbeat or how to give groove to a singing session. And one of the major innovations is that the Poble Espanyol tent will be completely transformed into a big disco and roller skating track for this special occasion. Live concerts, fun workshops, the minimusica day a family experience that will please small and large.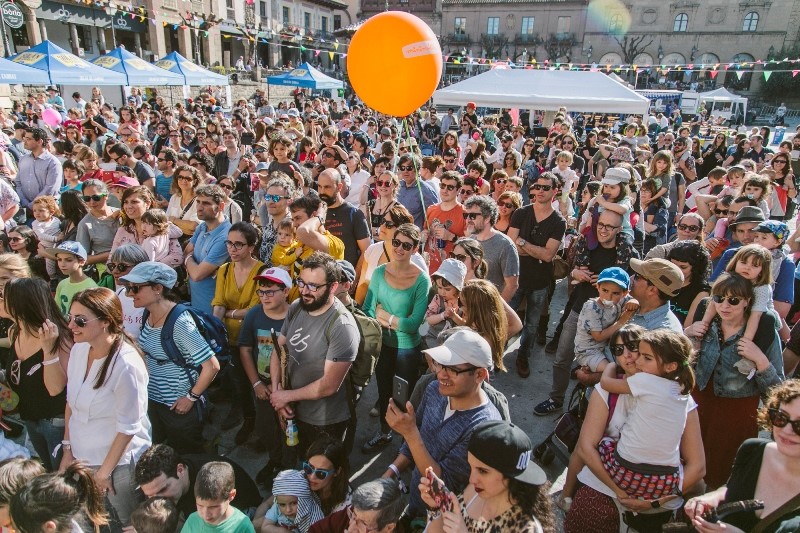 Av.de Francesc Ferri i Guàrdia – Poble Espanyol – Sants-Montjuic – Barcelona

19th May – 11h00 to 18h30

14€ – Under 3 years old: only 5€
And Don't Forget!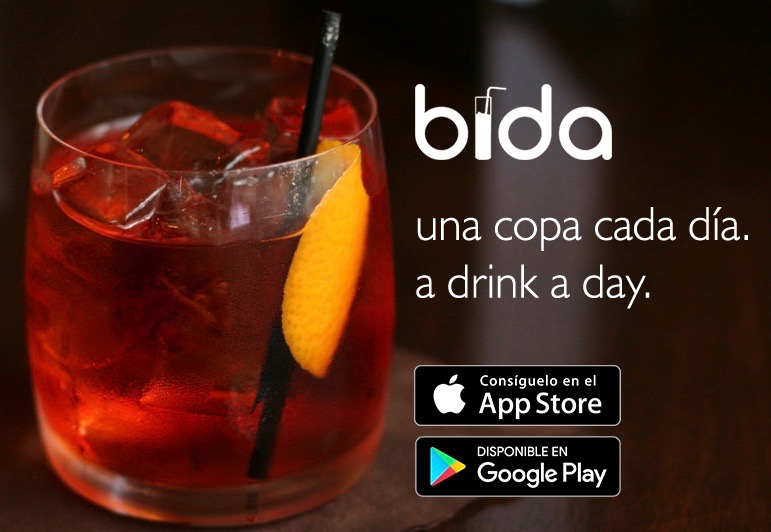 Drink-a-day is already a well-known concept in New York City and Los Angeles. It has landed in Barcelona too, where the after-work culture is a growing trend, people are social and love to go out and enjoy a great time with friends. This new concept here in Spain is called Bida and is a subscription-based app that gives its members a FREE DRINK EVERY 3 HOURS at the bars of their choice. Bida is the perfect tool to help visitors and find the ideal place to enjoy incredible drinks. Do not hesitate and download the app today!
For all Barcelona-Home clients, we have a special offer:
When signing up, type the invite code "BCNHOME18" to get your first drink for free. After that, subscribe and get the following discounts:
A 1 day VIP pass for €4.99
A 3 day VIP drink pass for €9.99
A 7 day VIP drink pass for €14.99
A 30 day VIP drink pass for €29.99