June 7th, 2019
Clubs
What is most attractive about the NIGHTLIFE in Barcelona is its variety, of course. You have a unique opportunity to experience several nightclubs in this city that play every kind of music you can think of. If you still don't know what to do this weekend on Friday or Saturday night, check out the list of our favorite party venues. Make the most of the weekend and explore what Barcelona has to offer!
Surround yourself with breathtaking views of Barcelona's skyline and beaches while dancing to the freshest House Classics at ECLIPSE, Barcelona's most elegant club. Get your dancing shoes ready for the Friday night spent at the top of W Barcelona Hotel!
Friday's Loyalty party at OPIUM welcomes you with fresh beats by DJ Alemany and Dany Cardenas. Opium is one of the trendiest clubs in Barcelona, which hosted big names of the music scene such as Avicii and David Guetta.
Haven't been to SUTTON before? Then you're missing out on a lot. Club Sutton, is located in Eixample, close to Avinguda Diagonal and it's easy to get there. This Friday is A La Mode with DJ's Carlos Ramos and Alberto Martin!
Radical Market
The theme this year for the Radical Market is spring + discounts = happiness. And their slogan is far from an understatement, because you will definitely find your happiness in this market where brands such as L'Oréal, Pepe jeans, Calvin Klein, Ray-Ban, Adidas, Van's, Converse, Superdry, and many others sell their products with discounts ranging from 50 to 70%. But it's not just a discount market, Radical Market is also an experience. Thus, there will be food trucks, gourmet spaces for adults and for the youngest there will be textbooks worshops, inflatables, table football, and a ball pisicne. Feel free to follow Radical Market on facebook and instagram and never miss their latest news. The bonus: when you go there you can participate in the draw on Saturday 8 to win a € 1,000 check to spend in this fair.

Fira Barcelona Montjuïc | Plaza de España, Avda. Reina Maria Cristina, s/n, 08004 Barcelona


From June 6th to 8th – 10h00 to 22h00


€
June 8th, 2019
Clubs
What better way to Carpe Diem a Saturday without going to the CLUB CARPE DIEM and have a crazy night full of adventures with your friends? Don't forget to bring your most comfortable shoes as you'll probably be dancing all night long to the best house beats!
You can't miss Saturday night at OAK! Dance all night to the mix of fresh music and commercial hits of all kind until your feet hurt. See you there!
Last but not least, don't miss SHOKO this Saturday! As always, you can expect the best hip-hop and R&B music at Shoko. Don't forget to sign up on the LIST for free entrance before 1.30 am!
Don't forget that you can sign up for the guest list HERE to get free access to those clubs!
Gardens Pedralbes Festival
The Pedralbes Garden Festival was a small project by dreamers and passionate music and has become a major festival. Besides, it is already the 7th edition of the festival held in 2019 and today it is a reference throughout Europe. But the festival Gardens Pedralbes what is it? It is an outdoor concert, in nature, in the gardens of the palace of Pedralbes simply! The setting is beautiful then before listening to your music, stroll through the gardens and discover marvelous works there as a parabolic pergola and a pretty fountain. The bonus: you will find singers known during these weeks as Carla Bruni, Mariah Carey or Gilberto Gil.

Avinguda Diagonal, 686, 08034 Barcelona


From 5 to 15 days – various hours


  €€
Week of terrace
In the early summer, Barcelona always knows welcome tourists. Thus, from June 7 to 16 will be held the 9th edition of the week of the terraces. During 9 days 65 hotels open their terraces to the public and will organize many activities. There will be over 200 activities such as live music, magic shows, flamenco guitar, tasting wine and cheese, jazz concerts, workshops tapas and cocktails or even more surprisingly, a workshop for "succeed on Instagram." The terraces attending the week are absolutely stunning as most hotels belong to 4 or 5 stars. Among our favorite terraces include 1898, the Duquesa de Cardona, the Condes de Barcelona, España and the Pulitzer.

Barcelona


June 7th to 16th


€ – €€
June 9th, 2019
  Vi Time
Vi Time is a wine fair which takes place over 3 days and has 3 main objectives. First, the event aims to promote Catalan wines. Second, the event aims to spread wine culture and the heritage of Vilanova and Geltru. And finally, the organizers wish to increase the presence of local wines in Barcelona restaurant menus. On the program, there will be wine tasting in the gardens, wine tastings on a boat and also concerts. You will be guided by the best winemakers and sommeliers and if you are conquered by one of those wines, you can of course buy a bottle or more.

Vilanova i la Geltrú


June 7th to 9th


€€
Tast a la Rambla
Test at La Rambla is the great gastronomic festival definitely not to miss. It takes place in the center of Barcelona and specifically the Santa Monica Rambla. Thus, from June 6 to 10, more than 40 shops in town offer tastings at the price of € 4 per serving. You can enjoy tapas and dishes of the chef cooks in Barcelona. In addition to enjoying the food, you can attend musical performances in the streets of the Ciutat Vella and Raval's Band and the Santa Monica street arts. This year, in order to extend the environmental awareness, they organized a project with Remmenja'mmm which aims to avoid food waste in the catering sector and the use of biodegradable tableware. The restaurant managing to reduce food waste better get a price. Organizers are counting on your presence! You will not be disappointed, as we all know, food sharing is always a great time.

Rambla Santa Mònica Barcelone


June 6th-10th


€
And Don't Forget!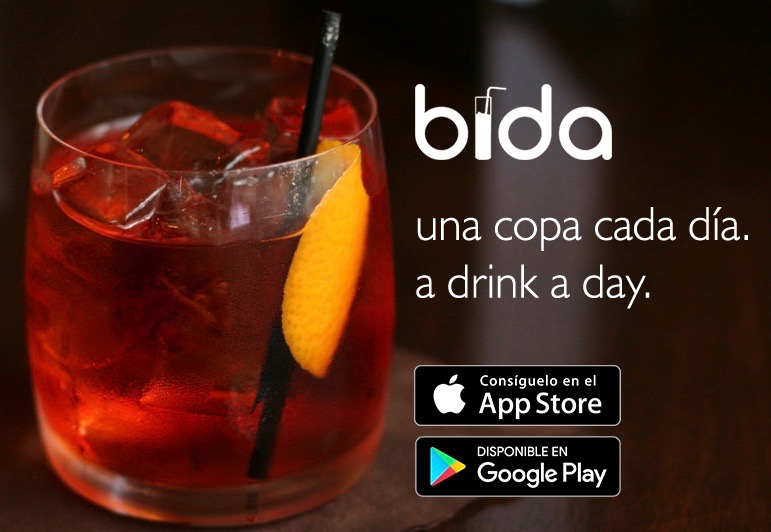 Drink-a-day is already a well-known concept in New York City and Los Angeles. It has landed in Barcelona too, where the after-work culture is a growing trend, people are social and love to go out and enjoy a great time with friends. This new concept here in Spain is called Bida and is a subscription-based app that gives its members a FREE DRINK EVERY 3 HOURS at the bars of their choice. Bida is the perfect tool to help visitors and find the ideal place to enjoy incredible drinks. Do not hesitate and download the app today!
For all Barcelona-Home clients, we have a special offer:
When signing up, type the invite code "BCNHOME18" to get your first drink for free. After that, subscribe and get the following offers:
A 1 day VIP pass for €4.99
A 3 day VIP drink pass for €9.99
A 7 day VIP drink pass for €14.99
A 30 day VIP drink pass for €29.99