You do not know what to do this weekend? Do not panic, our Barcelona-home professionals' team sought the activities and events not to be missed during this lovely weekend! So, ready to enjoy thoroughly? Read on!
June 28st, 2019
Clubs
What is most attractive about the NIGHTLIFE in Barcelona is its variety, of course. You have a unique opportunity to experience several nightclubs in this city that play every kind of music you can think of. If you still don't know what to do this weekend on Friday or Saturday night, check out the list of our favorite party venues. Make the most of the weekend and explore what Barcelona has to offer!
Surround yourself with breathtaking views of Barcelona's skyline and beaches while dancing to the freshest House Classics at ECLIPSE, Barcelona's most elegant club. Get your dancing shoes ready for the Friday night spent at the top of W Barcelona Hotel!
Friday's Loyalty party at OPIUM welcomes you with fresh beats by DJ Alemany and Dany Cardenas. Opium is one of the trendiest clubs in Barcelona, which hosted big names of the music scene such as Avicii and David Guetta.
Haven't been to SUTTON before? Then you're missing out on a lot. Club Sutton, is located in Eixample, close to Avinguda Diagonal and it's easy to get there. This Friday is A La Mode with DJ's Carlos Ramos and Alberto Martin!
Barcelona Gay Pride
Barcelona was the first Spanish city to be part of the rise of this movement. In 1977 a group of brave people summoned by the FAGC and formed by activists, politicians, and neighbors went to Las Ramblas to shout for change and claiming that being gay, lesbian, bisexual or transsexual was not a crime. Last year over 200,000 people both gay and straight attended the many festivities: funfairs, an open-air foam party, concerts with international DJs, drag queen galas and more. Everyone is invited to join the parade. You can come as a spectator or follow the march. You can also participate more actively and have a greater presence.

 Av. Parallel


  June the 28th and 29st of 2019


Free
June 29th, 2019
Clubs
What better way to Carpe Diem a Saturday without going to the CLUB CARPE DIEM and have a crazy night full of adventures with your friends? Don't forget to bring your most comfortable shoes as you'll probably be dancing all night long to the best house beats!
You can't miss Saturday night at OAK! Dance all night to the mix of fresh music and commercial hits of all kind until your feet hurt. See you there!
Last but not least, don't miss SHOKO this Saturday! As always, you can expect the best hip-hop and R&B music at Shoko. Don't forget to sign up on the LIST for free entrance before 1.30 am!
Don't forget that you can sign up for the guest list HERE to get free access to those clubs!
Jardins Pedralbes Festival
The Jardins Pedralbes Festival is a Concert Studio project. It has been 7 years since the first Jardins Pedralbes Festival, which was created by the passion for music and the city of Barcelona. The most significant of the concert is the outdoor organization, in contact with nature and history. Today, the festival has grown and become a reference in Europe. The Festival will offer you a large musical offer through concerts of various musical styles. You can check all the musician in their official site going down through the link. This year you can enjoy concerts of LP, Woody Allen, Joss Stone, Il Divo, and others. On the 29th of June, you can enjoy the concert of Gary Clark Jr, a wonderful musician who has shared the stage with great musicians such as the Rolling Stones or Eric Clapton. This time he is going to perform with his new album named 'This Land' which has already received positive reviews among the most important media in the world.

 Av. Diagonal, 686 (08034), Barcelona


  June 5th till 15 of July, https://www.festivalpedralbes.com


 Starts from 28€
Festa Major del Casc Antic
The old city neighborhoods of Sant Pere, Santa Caterina, and La Ribera all get together for the festival of Saint Peter. It is a fantastic opportunity to see Catalan traditions in action: Castells, correfocs, sardines, gegants… Don't be surprised if on a visit to the wonderful Basilica of Santa Maria del Mar a couple of giant figures are dancing inside or if, once you get out, you get caught on a parade of dragons, devils, and fire. Our advice is just to join in and have fun.

 In the Born area


  29th of June


 Free
 June 30, 2019
 
 

Give'me 5!

Won't drain your bank account. The new market will sell all types of products and provides an extensive gastronomic offering with a twist: nothing will cost you more than €5. Plants, secondhand goods, vintage clothes, cosmetics, art, and design await. When all that shopping leaves you feeling peckish, make sure you swing by the long line of food trucks serving up cheap, delicious snacks for no more than the magic €5.

 El Centre de la Vila Carrer de Salvador Espriu 61, 08005 Barcelona


  Jun 30, 2019 11:00 – 7:00


 Maximum 5€
 Grandfather Tonet
Combining humor and tenderness, this wonderful show uses various theatrical techniques: text, gesture, clown, handling of objects, games with the audience and a carefully-picked soundtrack. All of this will enable you to experience the memories of a grandson who had so much love for his grandfather: their first experiences together, how they spent their days, the places his grandfather took him, and the unforgettable days at his side; and you'll also get to discover a very funny character: Grandfather Tonet. Don't miss this show and the opportunity to share a touching moment with your family! *Note: This play is in Catalan.

 Poble Espanyol de Barcelona Avinguda Francesc Ferrer i Guàrdia 13, 08038 Barcelona


  Jun 30, 12:30 – 1:25


 Ticket prices start at €6.30, online – 10% discount
And Don't Forget!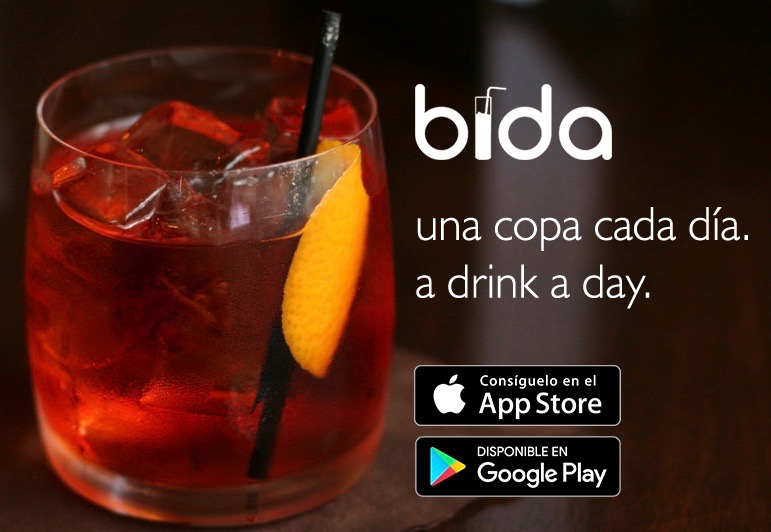 Drink-a-day is already a well-known concept in New York City and Los Angeles. It has landed in Barcelona too, where the after-work culture is a growing trend, people are social and love to go out and enjoy a great time with friends. This new concept here in Spain is called Bida and is a subscription-based app that gives its members a FREE DRINK EVERY 3 HOURS at the bars of their choice. Bida is the perfect tool to help visitors and find the ideal place to enjoy incredible drinks. Do not hesitate and download the app today!
For all Barcelona-Home clients, we have a special offer:
When signing up, type the invite code "BCNHOME18" to get your first drink for free. After that, subscribe and get the following offers:
A 1 day VIP pass for €4.99
A 3 day VIP drink pass for €9.99
A 7 day VIP drink pass for €14.99
A 30 day VIP drink pass for €29.99