Weekend Barcelona on August 16th – 18th
You still don't know what to do this weekend Barcelona? Don't panic, our team sought the activities and events not to be missed during this warm weekend! So, ready to enjoy thoroughly? Read on!
 August 16th, 2019
Clubs
What is most attractive about the NIGHTLIFE in Barcelona is its variety, of course. You have a unique opportunity to experience several nightclubs in this city that play every kind of music you can think of. If you still don't know what to do this weekend on Friday or Saturday night, check out the list of our favorite party venues. Make the most of the weekend and explore what Barcelona has to offer!
Surround yourself with breathtaking views of Barcelona's skyline and beaches while dancing to the freshest House Classics at ECLIPSE, Barcelona's most elegant club. Get your dancing shoes ready for the Friday night spent at the top of W Barcelona Hotel!
Friday's Loyalty party at OPIUM welcomes you with fresh beats by DJ Alemany and Dany Cardenas. Opium is one of the trendiest clubs in Barcelona, which hosted big names of the music scene such as Avicii and David Guetta.
Haven't been to SUTTON before? Then you're missing out on a lot. Club Sutton, is located in Eixample, close to Avinguda Diagonal and it's easy to get there. This Friday is A La Mode with DJ's Carlos Ramos and Alberto Martin!
 Gracia Festival – the one and only
Barcelona is famous for its neighborhood festivals but among them, there is a special and outstanding one which attracts thousands of people each year, the Gracia Festival or in Catalan the Festa Major de Gracia. This unique one is celebrated as one of the Festa de Major, the barrior festives in the city and provides several concerts, programs with more and more delicious foods and drinks, favoring for the lovers of gastronomy as well. All the street has its own style and decoration with handmade ornaments. The locals have already started the preparation to amuse all the people who have the opportunity to attend this festival. You are in Barcelona from August 15th-21st? Then you definitely need to go and be a part of this wonderful event with all the Spanish vibe. For more useful details and information you can check out our related article here.

 Gracia district, Barcelona – just get off the station of Fontana, L3 green metro line and let yourself discover the area street by street


 August 15th – 21st


 FREE!
 August 17th, 2019
Clubs
What better way to Carpe Diem a Saturday without going to the CLUB CARPE DIEM and have a crazy night full of adventures with your friends? Don't forget to bring your most comfortable shoes as you'll probably be dancing all night long to the best house beats!
You can't miss Saturday night at OAK! Dance all night to the mix of fresh music and commercial hits of all kind until your feet hurt. See you there!
Last but not least, don't miss SHOKO this Saturday! As always, you can expect the best hip-hop and R&B music at Shoko. Don't forget to sign up on the LIST for free entrance before 1.30 am!
Don't forget that you can sign up for the guest list HERE to get free access to those clubs!
 Summer Humor Festival – aka Riuestiu
As we've already known from experts, laughter is therapeutic… if so, summer Saturdays in the Village are the solution to all your problems! The Barcelona Summer Humor Festival settles again in the town with some of the great monologues of the moment and with its unmistakable touches of theater, magic, improvisation, music… and everything that may arise! During this fourth edition of the funniest summer festival, we will be honored to announce numerous top-level artists in a very special setting, surrounded by nature in the wonderful Montjuic, with a vibrant atmosphere, where the artist will be very close to the public. Two-hour performances are waiting for the guests with full of humor in capital letters. What more could you ask for? Let the show begin!

Poble Espanyol de Montjuic, Av. Francesc Ferrer i Guàrdia, 13


August 17th, 21h00-23h30


 in advance: 14€; an the box office: 24€ (children under 3 years free admission)
 Magic words ~ magic for the whole family
After you'll have discovered the Gracia festival, you have the chance to explore other fields: MAGIC! Tricks, illusionism, mysteries, appearances. Come and have fun with a couple of magicians in a cozy theater. Will you manage to decipher any of their tricks? Maybe yes, maybe not, but what we can assure you is that you will have a very entertaining time with your inventions. Magic (just like laughter) is to feed your soul! Magic is a mystery and fascination. Get to know mages and magicians who, with their tricks, will make you see the world differently. "Funny tricks, amazing and full of humor." You will be so close to the artist that you may manage to guess your magical powers or receive an enchantment too, in the stunning neighborhood of Gracia.

Carrer de Ramón y Cajal, 35


 August 17th, 20h00 – the performance takes for 1 hour


 7-10€
 August 18th, 2019
 Swing Classes in the Grácia!
Gracia festival in its beautiful neighborhood has surprises for you every day during the fiesta. On that Sunday, you can have classes and go dancing Swing on the streets! It sounds like an amazing party, right? Let's Swing outdoors with DJ music and have swing open classes from Swing Maniacs! You can check the timetable below.
from 10:45 p.m. to 11:00 p.m. – Social dance with DJ music
from 23:00 to 23:30 – Open class swing – Charleston
from 23:30 to 23:35 – Performance
from 23:35 a.m. – 30:30 – Social dance with DJ music
from 00:30 to 01:00 – Open class swing – Lindy Hop
from 01:00 to 02:00 – Social dance with DJ music

Carrer Roger de Flor 293, 08025 Barcelona


 August 18th, 22h45-02h00


 freeee
 Board Games and Craft Beer
…with your friends on Sunday evening in a bar. What else you need? You can try a lot of board games and more and more craft beers, thanks to the wide range of options that they provide. Among other things, you can choose: – Jenga, chess, connect 4, dice, domino, chopsticks, one (one), poker, playing cards, monopoly, Cluedo (club) and Pictionary. Board Games' Sundays are here! Come and enjoy a fun night with your friends with an amazing craft beer! 

Carrer de Casanova, 69, 08011 Barcelona


August 18th, 12h00-00h00


 the beers are for various prices
And Don't Forget!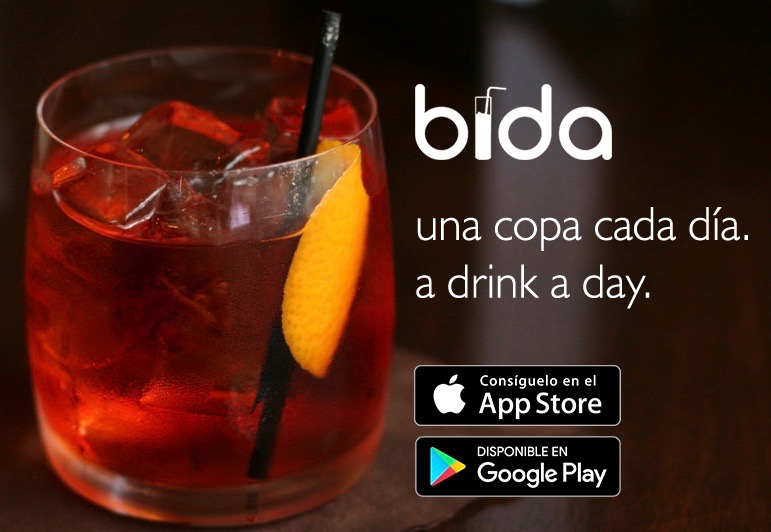 Drink-a-day is already a well-known concept in New York City and Los Angeles. It has landed in Barcelona too, where the after-work culture is a growing trend, people are social and love to go out and enjoy a great time with friends. This new concept here in Spain is called Bida and is a subscription-based app that gives its members a FREE DRINK EVERY 3 HOURS at the bars of their choice. Bida is the perfect tool to help visitors and find the ideal place to enjoy incredible drinks. Do not hesitate and download the app today!
For all Barcelona-Home clients, we have a special offer:
When signing up, type the invite code "BCNHOME18" to get your first drink for free. After that, subscribe and get the following offers:
A 1 day VIP pass for €4.99
A 3 day VIP drink pass for €9.99
A 7 day VIP drink pass for €14.99
A 30 day VIP drink pass for €29.99