April 5th, 2019
 Clubs
What is most attractive about the NIGHTLIFE in Barcelona is its variety, of course. You have a unique opportunity to experience several different nightclubs in this city that play every kind of music you can think of. If you still don't know what to do this weekend on Friday or Saturday night, check out the list of our favorite party venues. Make the most of the weekend and explore what Barcelona has to offer!
Surround yourself with breathtaking views of Barcelona's skyline and beaches while dancing to the freshest House Classics at ECLIPSE, Barcelona's most elegant club. Get your dancing shoes ready for the Friday night spent at the top of W Barcelona Hotel!
Friday's Addicted party at OPIUM welcomes you with fresh beats by DJ Alemany and Flavio Rodriguez. Opium is one of the trendiest clubs in Barcelona, which hosted big names of the music scene such as Avicii and David Guetta.
Haven't been to SUTTON before? Then you're missing out on a lot. Club Sutton, is located in Eixample, close to Avinguda Diagonal and it's easy to get there. This Friday is A La Mode with DJs Carlos Ramos and Alberto Martin!
 Knitting party at Barcelona
Spring came and a new wave of fashion with it. We Are Knitters offers you an unbeatable event, a meeting to knit some of the best sellers of the season. This is the perfect opportunity to meet other girls with the same interests as you and enjoy a great time together. When you arrive at the party, you will receive one of the exclusive We Are Knitters kits. You can choose between Ines Sweater, Lemon Tee, Cartagena Sweater, Slushies Top, Napa Cardigan and Blanca Julep Tee with a 20% discount. Inside the kit, you will find everything you need to spend an unforgettable afternoon: cotton Pima, pattern, knitting needles, label, and needle pool. Experienced Laura Rotger will be in charge of solving any doubts that may arise, and will help you to knit your own perfect piece! You'll also get a discount coupon of 25% that you can redeem it in the future in our online store. Contact [email protected] for more information and to let them know the kit you've chosen.

Alsur Café, Carrer de Roger de Llúria, 23, 08010 Barcelona

 April 5th, 18:00 – 21:00

36€
 April 6th, 2019
Clubs
What better way to Carpe Diem a Saturday without going to the actual CLUB CARPE DIEM and have a crazy night full of adventures with your friends? Don't forget to bring your most comfortable shoes as you'll probably be dancing all night long to the best house beats!
You can't miss Saturday night at
OAK
! Dance all night to the mix of fresh music and commercial hits of all kind until your feet hurt. See you there!
Last but not least, don't miss SHOKO this Saturday! As always, you can expect the best hip-hop and R&B music at Shoko. Don't forget to sign up on the LIST for free entrance before 1.30 am!
Don't forget that you can sign up for the guest list HERE to get free access to those clubs!
 Palo Market Fest
Set yourself free at the Black Market edition of Palo Market Fest, which takes place on the weekend of April 6th and 7th. Among exotic flavors and hypnotic rhythms, you'll be able to enjoy Olivier St. Louis on Club Aperol Spritz stage, where he will present his first work that goes from soul to funk. Artists Egosex and Jeff Darko will join him and create an atmosphere that will move you to the African continent. You're invited, have you invited all your friends yet?

Carrer dels Pellaires, 30, 08019 Barcelona

April 6th, from 11:00

 4,50€
 Happy Markets al Districte de Gràcia
The first craft festival of the season is going to take place this Saturday. You can be excited about fashionable pieces of new designers, a chosen selection of jewelry, unique hand made pieces, and more. Throughout the entire edition, there will be good music playing, a bar, and a chill-out area to enjoy some well-deserved drinks.

Carrer de Còrsega 373, Barcelona

April 6th, 12:00 – 22:00

Free
 April 7th, 2019
 Barcelona Salsa Congress
The
Barcelona
Salsa Congress 2019
is back again, ready to teach you everything you need to know about
salsa
! Have you always wanted to go, but always thought ''Maybe not this year''? Or have you always wanted to learn how to
dance salsa
? This is your chance! From Friday 5th of April until Sunday 7th April the
Barcelona Salsa Congress
will be taking place at Hotel Don Candido. You can go on a full day pass or a VIP pass. Or maybe you just want to attend some workshops? During these three days, you will learn everything you need to know about steps, styling and how to dance like a professional!

 Rambleta del Pare Alegre 98 08224 – Terrassa Barcelona

 April 7th

Full pass 80€
 Brunch in the city
Brunch in the city returns to transform Sundays into your favorite day of the week! Activities and workshops for children alongside the best electronic music are waiting for you. With two dance floors, the magnificent Plaza Mayor del Poble Espanyol will be the location where you will spend an unforgettable Sunday!

Poble Espanyol Av. Francesc Ferrer i Guàrdia 18, 08038 Barcelona

April 7th, 13:00 – 22:00

 12€
And Don't Forget!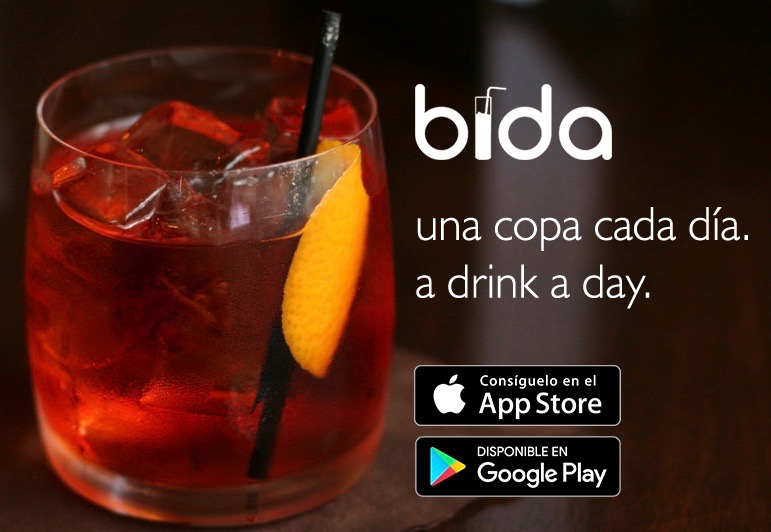 Drink-a-day is already a well-known concept in New York City and Los Angeles. It has landed in Barcelona too, where the after-work culture is a growing trend, people are really social and love to go out and enjoy a great time with friends. This new concept here in Spain is called Bida and is a subscription-based app that gives its members a FREE DRINK EVERY 3 HOURS at the bars of their choice. Bida is the perfect tool to help visitors and find the perfect place to enjoy amazing drinks. Do not hesitate and download the app today!
For all Barcelona-Home clients, we have a special offer:
When signing up, type the invite code "BCNHOME18" to get your first drink for free. After that, subscribe and get the following offers:
A 1 day VIP pass for €4.99 A 3 day VIP drink pass for €9.99 A 7 day VIP drink pass for €14.99 A 30 day VIP drink pass for €29.99