April 26th, 2019
 Clubs
What is most attractive about the NIGHTLIFE in Barcelona is its variety, of course. You have a unique opportunity to experience several different nightclubs in this city that play every kind of music you can think of. If you still don't know what to do this weekend on Friday or Saturday night, check out the list of our favorite party venues. Make the most of the weekend and explore what Barcelona has to offer!
Surround yourself with breathtaking views of Barcelona's skyline and beaches while dancing to the freshest House Classics at ECLIPSE, Barcelona's most elegant club. Get your dancing shoes ready for the Friday night spent at the top of W Barcelona Hotel!
Friday's Addicted party at OPIUM welcomes you with fresh beats by DJ Alemany and Flavio Rodriguez. Opium is one of the trendiest clubs in Barcelona, which hosted big names of the music scene such as Avicii and David Guetta.
Haven't been to SUTTON before? Then you're missing out on a lot. Club Sutton, is located in Eixample, close to Avinguda Diagonal and it's easy to get there. This Friday is A La Mode with DJ's Carlos Ramos and Alberto Martin!
 Ink Your Tights in Barcelona
Would you like to get a tattoo but are you not sure whether it would be the right decision? Ink Your Tights event is the perfect opportunity for everyone who wants to project an outstanding art on your body without having to actually get tattooed. The European top tattooists have created unique works of art to decorate nude Wolford tights resembling a second skin. This time, you will have a chance to get your favorite pair of nude tights customized and decorated by outstanding art of TURKESART tattoo artist, who will exclusively draw her most representative works of art on your favorite tights from the Skintone collection.

Passeig de Gràcia, 104, 08008 Barcelona


April 26th, 14:00 – 19:00


Free entry
 April 27th, 2019
 Clubs
What better way to Carpe Diem a Saturday without going to the actual CLUB CARPE DIEM and have a crazy night full of adventures with your friends? Don't forget to bring your most comfortable shoes as you'll probably be dancing all night long to the best house beats!
You can't miss Saturday night at OAK! Dance all night to the mix of fresh music and commercial hits of all kind until your feet hurt. See you there!
Last but not least, don't miss SHOKO this Saturday! As always, you can expect the best hip-hop and R&B music at Shoko. Don't forget to sign up on the LIST for free entrance before 1.30 am!
Don't forget that you can sign up for the guest list HERE to get free access to those clubs!
 World Press Photo Exhibition 2019: Barcelona, Spain
The World Press Photo Exhibition 2019 makes Barcelona one of the first cities in the world to display the winning photographs in this prestigious photojournalism award and the winning works in the Digital Storytelling Contest. The international World Press Photo Exhibition 2019 will run at the CCCB for the fifteenth year, organized by the Photographic Social Vision Foundation. With the slogan #thestoriesthatmatters, the exhibition presents the winning works in the international contest of the same name, mostly unknown in this country. For fifteen years, the exhibition in Barcelona has offered an experience that goes beyond mere observation of the winning photos. The Education Department of Photographic Social Vision offers an extensive programme of parallel activities and guided visits for schools, companies, groups and the general public to enhance understanding of current affairs, values and challenges of photojournalism.

CCCB, Montalegre, 5, 08001 Barcelona


April 27th, 11:00 – 20:00


7, 00 €
 La Ruta del Vermouth
In Barcelona, going to take Vermouth is a centuries-old tradition. It is a typical habit people of Barcelona practice during weekends before. What about trying it out as well A delicious pincho and a glass of vermouth will make you forget your worries and enjoy the weekend to the fullest. You are welcome to take the Vermouth Route of Carrer de Blai, where the charm of each participating place will make you want to return.
The local participants of this route are:
The Chalk BCN
L'Angolino de Blai
The Little Corner of Blai
La Tasqueta De Blai
Blai 9

La Ruta del Pincho, Carrer de Blai, 08004 Barcelona


April 27th, 10:00 – 19:00


A glass of vermut and a pincho for € 3.50
 April 28th, 2019
 Give'me 5!
Give'me 5! won't drain your bank account. This market follows a great concept of price tags not marking a higher sum than €5. At the market, the will sell all types of products, plants, secondhand goods, vintage clothes, cosmetics, art, and design pieces. When all that shopping leaves you feeling peckish, make sure you swing by the long line of food trucks serving up cheap, delicious snacks for no more than the magic €5.

El Centre de la Vila Carrer de Salvador Espriu 61, 08005 Barcelona


April 28th, 11:00 – 7:00


Free entry
 "Namrud" Film Screening
Every month, the folks at Docs Barcelona choose a documentary that is screened over the course of a month at different cinemas and other venues around the country. This month's documentary is Namrud, a film that tells the story of Jowan Safad, a controversial and outspoken Palestinian-Israeli musician who has is being investigated for incitement to terrorism and has been arrested on several occasions. Sevillian filmmaker Fernando Romero Forsthuber directed this story of defiance and struggle, and you can go watch it to Teatre de Sarria this Sunday.

Teatre de Sarria, Carrer del Pare Miquel de Sarrià, 8, 08034 Barcelona


April 28th, 20:30 – 22:10


From € 2
And Don't Forget!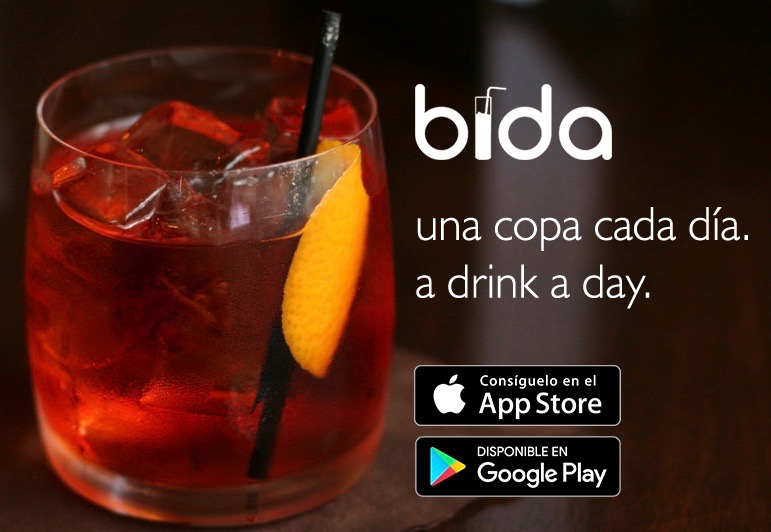 Drink-a-day is already a well-known concept in New York City and Los Angeles. It has landed in Barcelona too, where the after-work culture is a growing trend, people are really social and love to go out and enjoy a great time with friends. This new concept here in Spain is called Bida and is a subscription-based app that gives its members a FREE DRINK EVERY 3 HOURS at the bars of their choice. Bida is the perfect tool to help visitors and find the perfect place to enjoy amazing drinks. Do not hesitate and download the app today!
For all Barcelona-Home clients, we have a special offer:
When signing up, type the invite code "BCNHOME18" to get your first drink for free. After that, subscribe and get the following offers:
A 1 day VIP pass for €4.99
A 3 day VIP drink pass for €9.99
A 7 day VIP drink pass for €14.99
A 30 day VIP drink pass for €29.99