April 19th, 2019
 Clubs
What is most attractive about the NIGHTLIFE in Barcelona is its variety, of course. You have a unique opportunity to experience several different nightclubs in this city that play every kind of music you can think of. If you still don't know what to do this weekend on Friday or Saturday night, check out the list of our favorite party venues. Make the most of the weekend and explore what Barcelona has to offer!
Surround yourself with breathtaking views of Barcelona's skyline and beaches while dancing to the freshest House Classics at ECLIPSE, Barcelona's most elegant club. Get your dancing shoes ready for the Friday night spent at the top of W Barcelona Hotel!
Friday's Addicted party at OPIUM welcomes you with fresh beats by DJ Alemany and Flavio Rodriguez. Opium is one of the trendiest clubs in Barcelona, which hosted big names of the music scene such as Avicii and David Guetta.
Haven't been to SUTTON before? Then you're missing out on a lot. Club Sutton, is located in Eixample, close to Avinguda Diagonal and it's easy to get there. This Friday is A La Mode with DJ's Carlos Ramos and Alberto Martin!
 Hostalric Medieval 2019
Year after year, on Friday, Saturday and Sunday of Holy Week, the town of Hostalric go medieval! There is a large market, as well as medieval characters and activities for the whole family. The event celebrates and commemorates the splendor of Hostalric's medieval past when it was the head and center of the viscounty of Cabrera. Come to spend an unforgettable Friday afternoon to a small town of Hostalric located near Barcelona.

Castillo de Hostalrich Hostalric, 17450 Barcelona


Apr 19th, 10:00 – 18:00


Free entry
 April 20th, 2019
 Clubs
What better way to Carpe Diem a Saturday without going to the actual CLUB CARPE DIEM and have a crazy night full of adventures with your friends? Don't forget to bring your most comfortable shoes as you'll probably be dancing all night long to the best house beats!
You can't miss Saturday night at OAK! Dance all night to the mix of fresh music and commercial hits of all kind until your feet hurt. See you there!
Last but not least, don't miss SHOKO this Saturday! As always, you can expect the best hip-hop and R&B music at Shoko. Don't forget to sign up on the LIST for free entrance before 1.30 am!
Don't forget that you can sign up for the guest list HERE to get free access to those clubs!
 La Model guided tour
Men's prison El Centre Penitenciari d'Homes de Barcelona, known colloquially as "La Model", was closed in June 2017 after 113 years of service. On January 21st, the doors reopened. You can discover life behind bars for free every Friday from 3pm-8pm, and Saturday from 10am-6pm. Visitors will be taken around the site in groups of 30, every 15 minutes, revealing the workings of La Model, such as the panoptic viewpoint, the galleries and the cells that contained some of the most notorious individuals, a testament to the tumultuous events of the 20th century.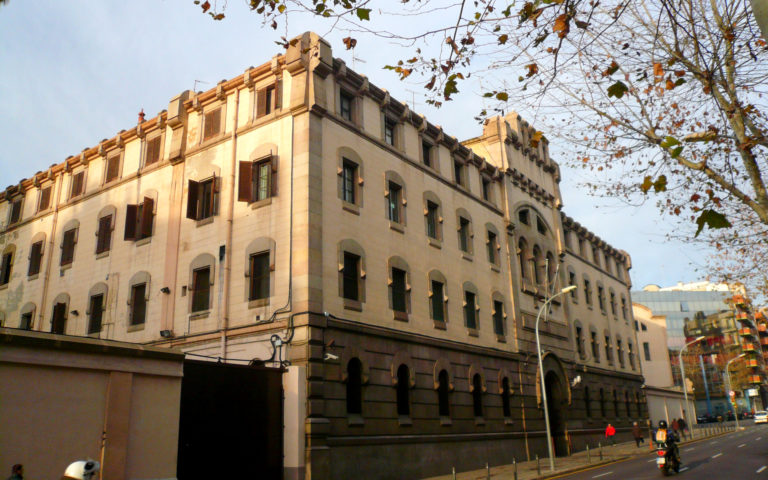 La Model Carrer d'Entença 155, 08029 Barcelona


April 20th, 10:00 – 18:00


Free entry, no reservations needed
 Moonrise Kingdom screening
Another film screening as part of CaixaForum's Wes Anderson series is coming up this Saturday! You can come to watch the Moonrise Kingdom together with your friends or on your own. Set on an island off the coast of New England during the summer of 1965, the film tells the story of a girl and a boy of twelve who fall in love, make a secret pact and flee into unexplored territory. When the authorities try to chase them, a violent storm forms on the coast and the community of the peaceful island will be irremediably altered.

CaixaForum Av. de Francesc Ferrer i Guàrdia 6-8, 08038 Barcelona


April 20th, 11:30 – 13:30


4,00 €
 April 21st, 2019
 Gran Gala Flamenco
Discover the intensity and the passion in Gypsie life by moving through the different Palos of flamenco. Gran Gala Flamenco offers a perfect union of heart and soul, music and dance, passion and rhythm. Witness an amazing performance featuring a flamenco master Juan Gómez, better known as Chicuelo, this Sunday!

Palau de la Música Catalana C/ Palau de la Música 4-6, 08003 Barcelona


Apr 21st, 21:30 – 23:00


from 20 € to 50 €
And Don't Forget!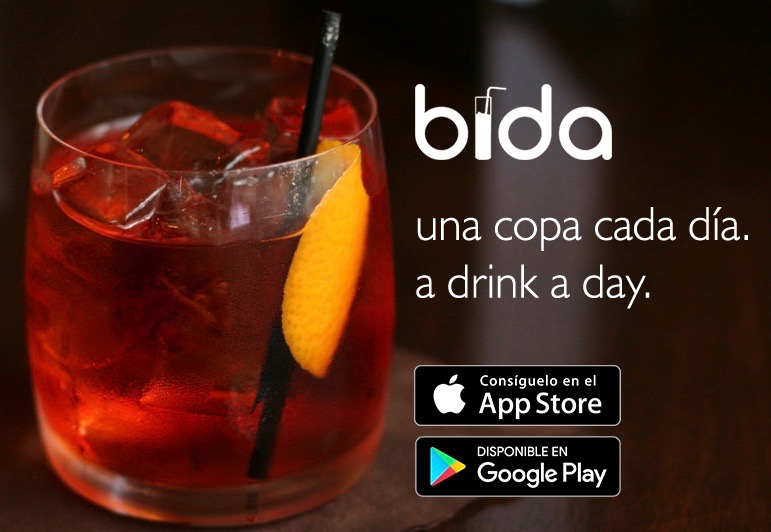 Drink-a-day is already a well-known concept in New York City and Los Angeles. It has landed in Barcelona too, where the after-work culture is a growing trend, people are really social and love to go out and enjoy a great time with friends. This new concept here in Spain is called Bida and is a subscription-based app that gives its members a FREE DRINK EVERY 3 HOURS at the bars of their choice. Bida is the perfect tool to help visitors and find the perfect place to enjoy amazing drinks. Do not hesitate and download the app today!
For all Barcelona-Home clients, we have a special offer:
When signing up, type the invite code "BCNHOME18" to get your first drink for free. After that, subscribe and get the following offers:
A 1 day VIP pass for €4.99
A 3 day VIP drink pass for €9.99
A 7 day VIP drink pass for €14.99
A 30 day VIP drink pass for €29.99