With its sunny days, May is one of the best months to visit the city. Summer is coming slowly with the opening of chiringuitos, which are little bars on the beach. And if you are a lover of flowers and handmade products then the weekend we have prepared for you is perfect, so keep reading to smell the sweet scents of flowers and honey. And no, lovers of thrills and high speeds, we have not forgotten you. This weekend will be a perfect mix between the sweetness of spring and the adrenaline of speed.
Clubs
The most attractive about the NIGHTLIFE in Barcelona is its variety. You have a unique opportunity to experience several nightclubs in this city that play every kind of music you can think of. If you still don't know what to do this weekend on Friday or Saturday night, check out the list of our favorite party venues. Make the most of the weekend and explore what Barcelona has to offer!
Surround yourself with breathtaking views of Barcelona's skyline and beaches while dancing to the freshest House Classics at ECLIPSE, Barcelona's most elegant club. Get your dancing shoes ready for the Friday night spent at the top of W Barcelona Hotel!
Friday's Loyalty party at OPIUM welcomes you with fresh beats by DJ Alemany and Dany Cardenas. Opium is one of the trendiest clubs in Barcelona, which hosted big names of the music scene such as Avicii and David Guetta.
Haven't been to SUTTON before? Then you're missing out on a lot. Club Sutton, is located in Eixample, close to Avinguda Diagonal and it's easy to get there. This Friday is A La Mode with DJ's Carlos Ramos and Alberto Martin!
May 10th, 2019
  International New Rose Competition

Have you ever heard of this international flower competition? Barcelona is the place to be this weekend if you are a flower lover. New Rose is a public competition between breeders specializing in new rose species. Competitors present rose species that have never been seen by the public before. You will have the opportunity of seeing the new species of roses. The competition takes place every May in Cervantes Park.
Moreover, the first prize for the best new rose and another for the most popular rose. Which means you can fully participate by admiring and voting for your favorite rose. Although the roses are the masterpieces of the competition, there will also be concerts of the Barcelona Municipal Band, floral art demonstrations, workshops, and guided tours. Everything is planned to make you spend a pleasant spring day with the different scents of spring and to put your eyes on it with this ballet of roses. This is the perfect outing for romantics and will satisfy people of all ages.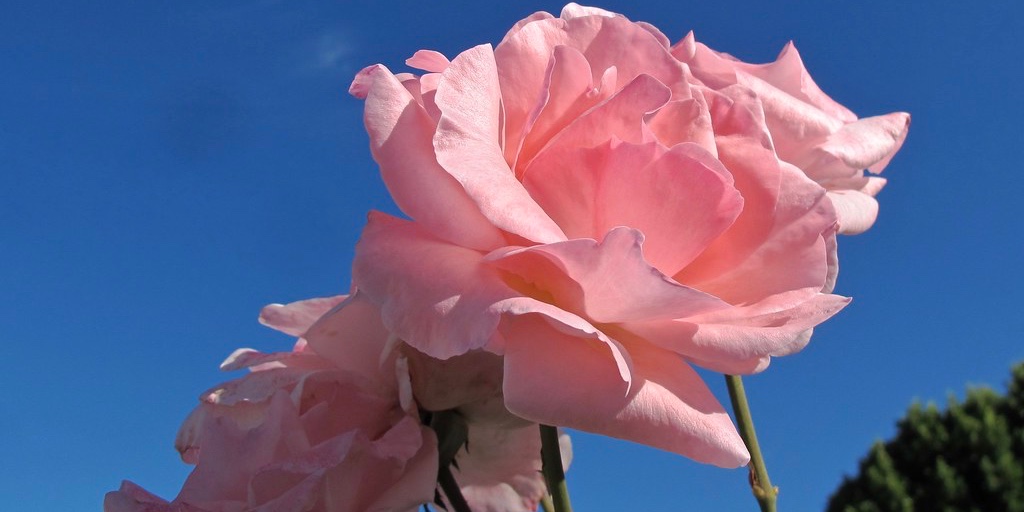 Av. Diagonal, 706, 08034 Barcelona, Parc Cervantes

10th May – 12th May

Free entrance
Clubs
What better way to Carpe Diem a Saturday without going to the CLUB CARPE DIEM and have a crazy night full of adventures with your friends? Don't forget to bring your most comfortable shoes as you'll probably be dancing all night long to the best house beats!
You can't miss Saturday night at OAK! Dance all night to the mix of fresh music and commercial hits of all kind until your feet hurt. See you there!
Last but not least, don't miss SHOKO this Saturday! As always, you can expect the best hip-hop and R&B music at Shoko. Don't forget to sign up on the LIST for free entrance before 1.30 am!
Don't forget that you can sign up for the guest list HERE to get free access to those clubs!
May 11th, 2019
  Fira de Sant Ponç
If you are a lover of honey, herbs, and crafts, then you will be happy. Indeed, Sant Ponç is the patron saint of herbalists and beekeepers. That's why, on May 11th, you'll find more than 80 stands on Career Street in the Raval district, all filled with herbal aroma. It is a strong tradition that has existed since medieval times and is the event not to be missed. You will also find products like jam, fruits, essential oils, and natural cosmetics.

El Raval neighborhood, around l'Hospital Street

11th May – 9h00 to 21h00

Free entrance
  May 11th, 2019
  Girona Flower Festival
Girona is a beautiful city located one hour from Barcelona. It is a very atypical city in the North East of Spain, famous for its medieval architecture, its old quarter surrounded by walls (Barri well) and the Roman ruins of the fortress of the Força Vella. It is also very famous since some episodes of Games of Thrones were shot in this place. The popularity has only increased since the last season of Games of Thrones was released. The enthusiasm around Games of Thrones makes the city more and more touristic. This week of May is the best time to visit Girona because it is the annual festival of flowers. At this festival, the streets and every corner of the city are decorated with flowers. This is an opportunity to admire the city in all its glory and also to discover hidden courtyards and gardens that are only open to the public for this annual flower festival. Do not miss this great opportunity!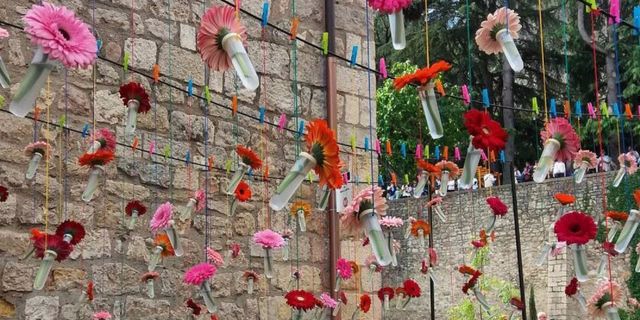 Girona

11th May – 19th May

Free entrance
May 12th, 2019
  Barcelona International Motor Show
The Barcelona International Motor Show takes place every two years, and it now happens at the same time as the Barcelona Formula 1 Grand Prix, something to delight you if you are a car amateur. If we were to summarize this top-rated show in a few figures, we could say that the international car show is more than 250,000 square meters of space for exhibitions, more than 150 exhibitors showing their latest products and more than 750 000 enthusiastic visitors. This is the place to go if you want to know all the latest news in the car business or to discover the solutions facing the new automatic driving mode and see the current trends and future flagship cars.

Fira de Montjuïc | Metro L1 y L3 – Arrêt Plaza España

11th May – 19th May, 10h00 to 19h00

Starting from 10 €
May 12th, 2019
  Spanish Grand Prize Formula 1
After attending The international motor show, do not miss the thrill of watching the Formula 1 races. Indeed, The Barcelona Grand Prize will take place at Circuit de Barcelona-Catalunya, 20km North East of the center of Barcelona. The event is located in the Small Town of Montmelo. We recommend that you wear sun protection and headphones or noise-canceling plugs because the noise from the motors can be loud. Besides, if you reserve places in the lawn area, you can take a parasol to not only protect you from the sun but also helps to keep your spot because the lawn area is free placement for visitors. It is the rendezvous and one of the most popular tours. It was on this circuit that Michael Schumacher won his first victory in 1996 with his Ferrari or that Lewis Hamilton won the trophy against Sebastien Vettel in a captivating race. The Barcelona Grand Prize Formula 1 never disappoints, and it's unmissable for fans!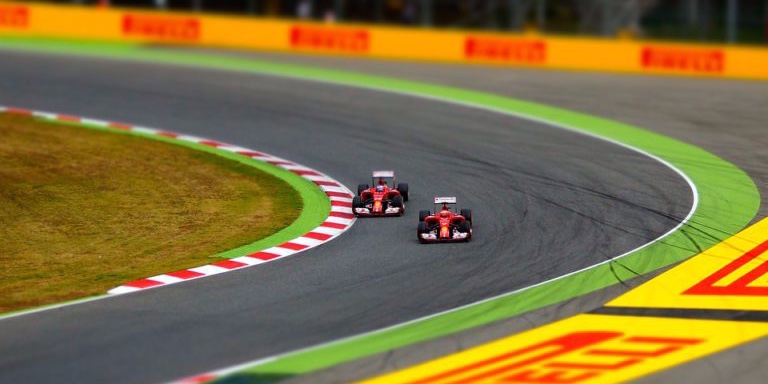 Circuit de Catalunya – Mas "La Moreneta" – PD 27 – Montmeló, 08160 – Barcelona, España

11th May -12th May – from 9h00

Starting from 100 €
And Don't Forget!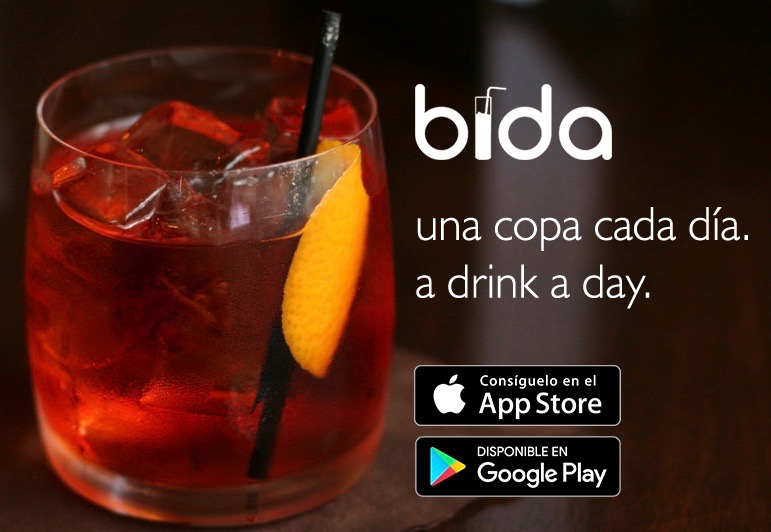 Drink-a-day is already a well-known concept in New York City and Los Angeles. It has landed in Barcelona too, where the after-work culture is a growing trend, people are social and love to go out and enjoy a great time with friends. This new concept here in Spain is called Bida and is a subscription-based app that gives its members a FREE DRINK EVERY 3 HOURS at the bars of their choice. Bida is the perfect tool to help visitors and find the ideal place to enjoy incredible drinks. Do not hesitate and download the app today!
For all Barcelona-Home clients, we have a special offer:
When signing up, type the invite code "BCNHOME18" to get your first drink for free. After that, subscribe and get the following discounts:
A 1 day VIP pass for €4.99
A 3 day VIP drink pass for €9.99
A 7 day VIP drink pass for €14.99
A 30 day VIP drink pass for €29.99