Planning to leave the crowded streets of Barcelona and spend some days in the peaceful town of Sitges? That's a good idea indeed!
You can find our tips for some of the best Sitges apartments where you can stay and recharge the batteries. These are suitable not only for families but also for groups of friends coming to experience the nightlife of Sitges too!
From 88€/night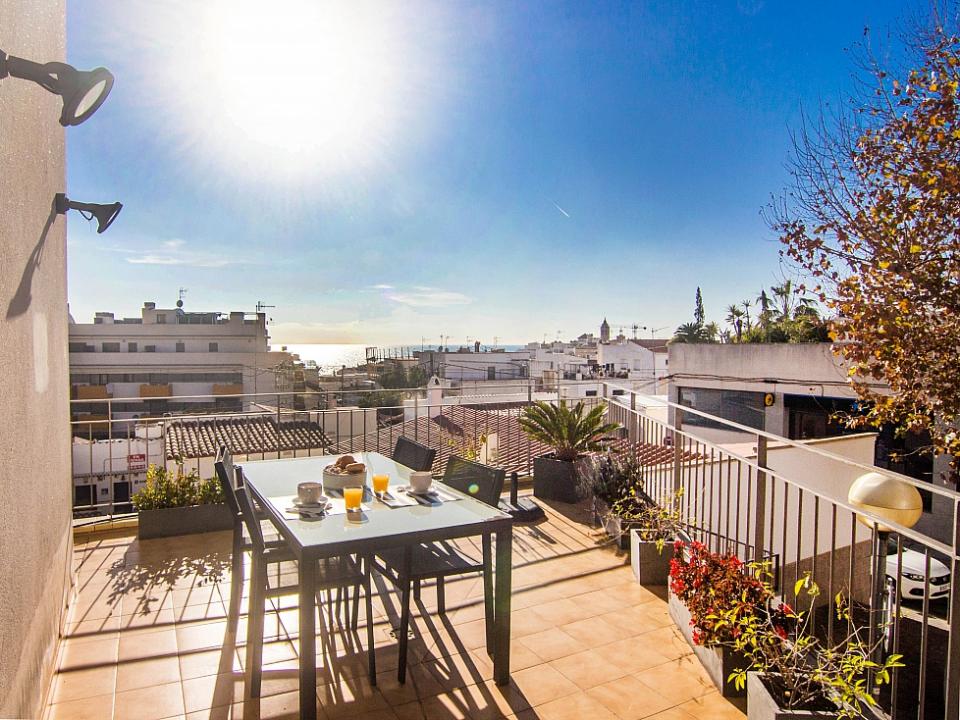 You will fall in love with this Mediterranean style apartment. The living room and kitchen form a single space with functional and practical furniture for your comfort. It is furnished with two double rooms in neutral tones allowing a capacity of 4 people to stay in the apartment. The bathroom has recently been refurbished and is highly functional, you will be able to enjoy a hydro massages shower. Last but not least, the apartment is composed of a spacious and sunny terrace with table and chairs making it the perfect place to relax under the Sitges sun and enjoy a long breakfast with a nice view of the neighborhood.
The apartment is situated right in the center of Sitges so the little shops and fine restaurants are just a few steps away. It also takes only a few minutes to get to the beach where you can enjoy a refreshing swim in the sea. As far as nightlife is concerned, Sitges provides an amazing cosmopolitan atmosphere thanks to a number of bars and clubs, mostly situated in the famous Calle del Pecado.
Reference number: BH-3483

From 336€/night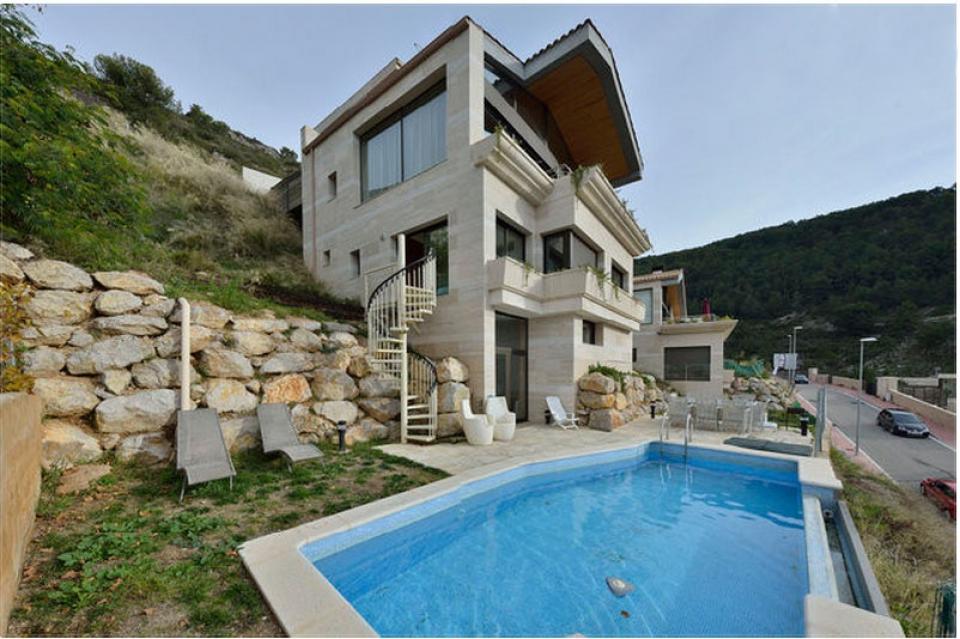 Beautiful house with spectacular sea views over Sitges, with a nice pool for you to enjoy. The great living room, with large windows and the views to the green areas that surround the house, is elegantly decorated and features high wooden ceilings and sophisticated furniture. The bathrooms, charmingly designed paying attention to all the decor details, have a great layout and were made with high-quality materials.
The house is situated in a privileged area of Sitges, especially suitable for those seeking calm, but with all kinds of luxuries. In the surroundings, you will find places to practice your favorite sports such as golf, paddle, horse riding and tennis, or you can as well enjoy the beach, which is just a few steps away. Regarding nightlife, you just can't miss bars and clubs like Pachito or Privilege.
Reference number: BH-2111

From 802€/night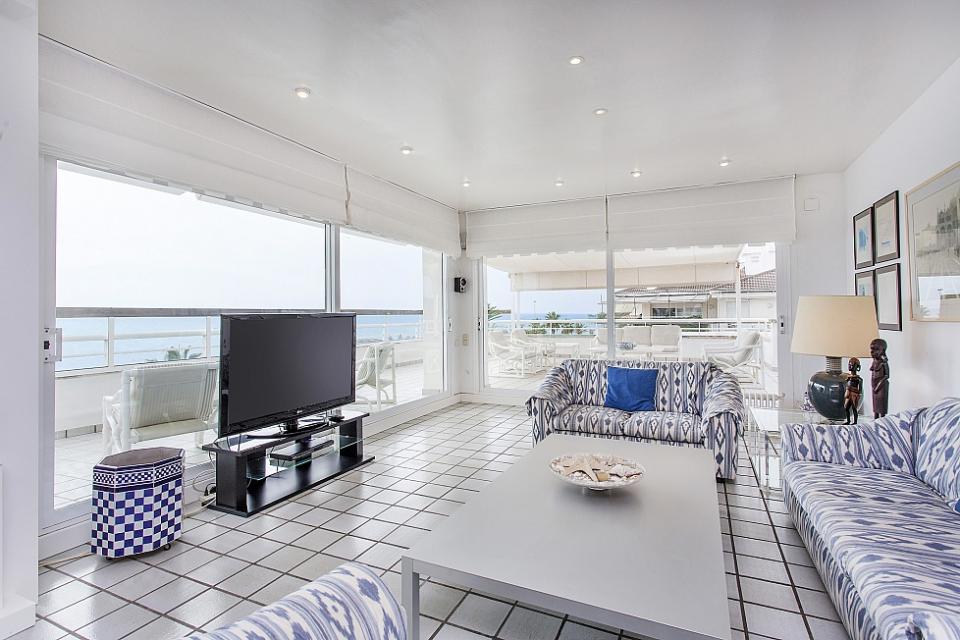 Fabulous apartment with access to a community swimming pool and exclusive terrace overlooking the Mediterranean available for a family or group of friends seeking to enjoy Sitges to the fullest. This luxurious residence features a spacious and sunny living room and dining area with a view of the water through massive floor-to-ceiling windows on all sides of the room.  The apartment comes with 4 lovely bedrooms. You will find plenty of fantastic spaces in which to hang out with your loved ones: the attic game room furnished with a billiards table and cozy couches, the first floor terrace with its outdoor dining area, and an array of lounge furniture and sun beds, and the rooftop terrace with brilliant views of the sea. Behind the building you will also find a large communal swimming pool with crystalline water, surrounded by beautifully landscaped area planted with fresh grass and palm trees.
In addition to its idyllic design and a wide variety of amenities, the apartment boasts a great location, steps from Passeig Maritim boardwalk and Playa de la Riera Xica beach. We recommend spending an entire day under the sun and getting a refreshing drink at Sausalito a Sitges at sunset. The city center is also just a short walk away, allowing you to explore the Sant Bartomeu i Santa Tecla church and the bustling Carrer de les Parellades on foot.
Reference number: BH-3181

Our offering of places to stay when in Sitges is, of course, wide – take a look for more apartments in this peaceful town for your Sitges holiday!
Looking to rent an apartment in Barcelona? Check out our SPECIAL DEALS ON APARTMENTS all over the city with Barcelona-Home!