Most people go to Barcelona primarily for the beaches, food and amazing tourist attractions. One of those includes the stunning work of Antoni Gaudí, the Basilica of La Sagrada Familia. However, when people encounter these attractions they often forget all about their beautiful surroundings. Barcelona is known for its beautiful architecture, therefore, in every corner, one cannot miss noticing several of its exquisite buildings.
Although the Sagrada Família Basilica is one of the biggest tourist attractions, its surrounding area of Passeig De Gracia is just as intriguing. This itinerary gives you a plan on where to take the best photos close by Sagrada Família.
Things to do
The Basilica of La Sagrada Família.
One can start off by visiting the Basilica itself. Being such an important landmark one cannot go to Barcelona and not visit this beauty. In order to avoid any disappointments, it is always best to buy the tickets in advance, this way you don't only secure a spot but also skip the line and head right in. The magnificent stained glass of Sagrada Família makes for stunning photos.  So for those of you who enjoy pictures as much as they enjoy discovering new places, the church is the perfect place to be. The tour lasts according to the individual's own pace, therefore there is no need to rush. One is also able to sit down and absorb their surroundings whilst listening to their audio guide.

Image source: upload.wikimedia.org
Plaça de Gaudí
This park is right opposite Sagrada Familia. Although small, this unique park captures stunning snapshots of the Basilica itself. One can get a better view of what the Basilica looks like from the outside whilst also enjoying a nice stroll around the park.  Right next to the park one can easily find souvenir shops and small food stalls.
Image source: espanarusa.com
Vesping
If you enjoy roaming around the city freely without having to commute, Vesping is the right company for you. This company allows its clients to rent a Vespa according to their own needs. Duration ranges from 2 hours to 2 days and prices range according to these hours. This company also provides a guided tour of the city which lasts approximately 4 hours and every Vespa is equipped with a GPS therefore, it's impossible for one to get lost! It is safe to say that this is not only a good way to explore the city, but also an excellent way of discovering places and stopping for pictures. Some of the most beautiful sightseeing places are usually the hidden ones! It is definitely an experience not to be missed.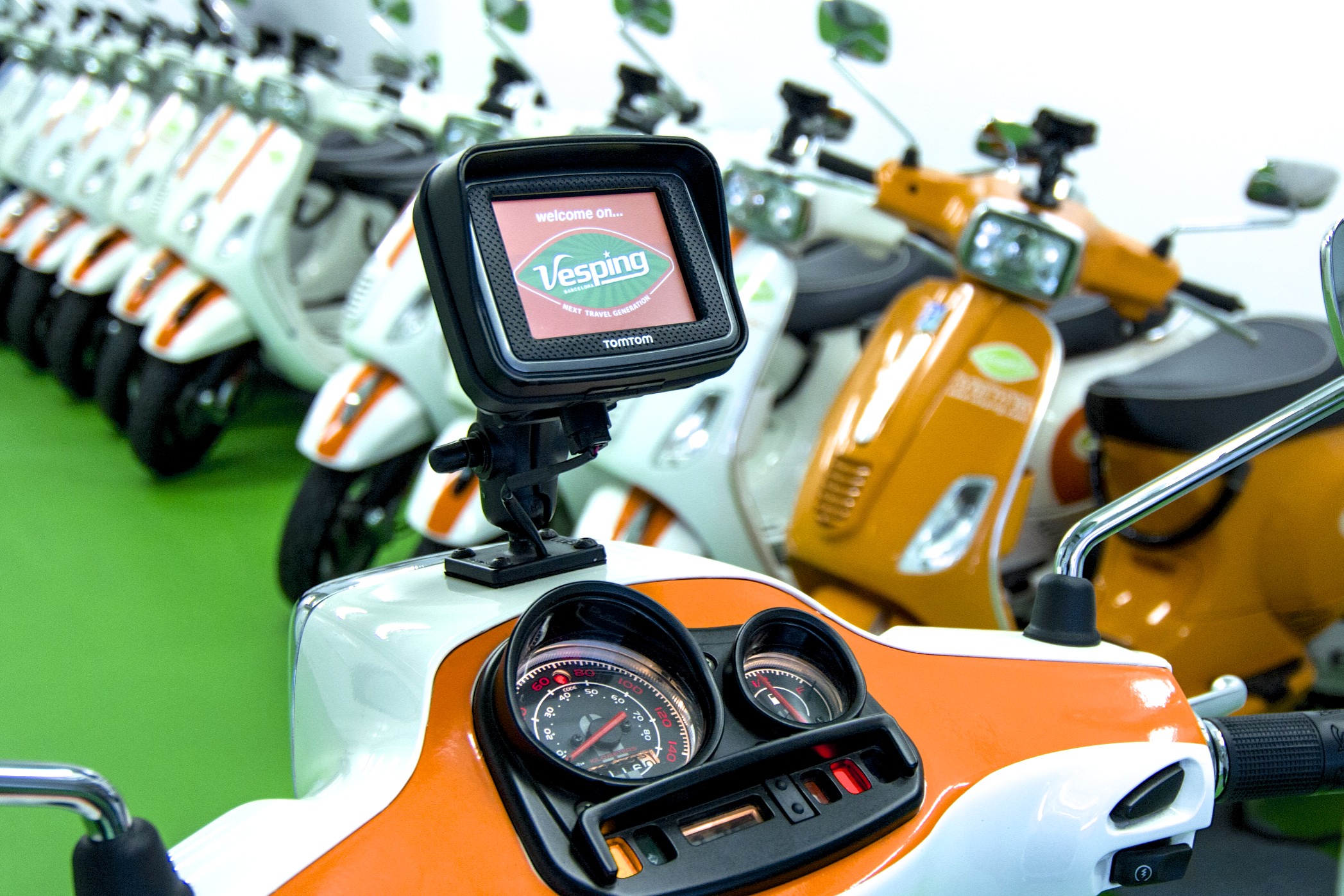 Image source: www.barcelonaconnect.com
Where to eat
Amid all of the sightseeing, picture taking, and roaming around, one cannot miss the rich restaurants found in Sagrada Familia's close proximity. Bumping into a restaurant or a pub is very easy, however, finding something you actually like isn't all that easy. Listed below are three of the best ones found.
Gorría Restaurant
Since 1977 Gorría Restaurant has been offering all customers a Basque-Navarre excellent cuisine with fresh, top quality and a wide selection of wines and professional service in an environment with personality. This exquisite restaurant opens at 13:30H from Monday to Saturday. Gorría's menu mostly consists of fish and meat serving some of Catalunya's most traditional dishes. One cannot help but also try their uniquely prepared desserts. Making for a deliciously filling lunch.
Address:  Carrer de Diputació, 421, 08013 Barcelona
Image source: vipstyle-magazine.com
La Paradeta
La Paradeta specialises only in seafood. This restaurant first opened its doors in July of 1994 under the name "Shellfish". It was the first self-service seafood restaurant in the group in the Sants neighbourhood, close to the train station. This restaurant was the beginning of what is now known as "Grupo La Paradeta". A novel gastronomic endeavour that already offered a unique self-service experience back then. Throughout the years it evolved into a bigger branch with restaurants in Parallel, Meridiana, Sitges, Passeig de Gracia, Born and Sants.  La Paradeta Sagrada Familia was the third establishment to open its doors, and due to its large size and location, it offers the perfect opportunity to enjoy a historic neighbourhood and lunch or dinner with friends or family at an affordable price.
Address:  Carrer de Passatge Simó ,18, 08025 Barcelona
Image source: www.laparadeta.com
 Restaurant Singular
This restaurant is based on good raw material and the service on familiarity and closeness. The place, with its large window and natural light throughout the day, is designed so that everyone can enjoy a coffee, a study time, a dinner or a chat with friends on its large wooden tables. Restaurant Singular is open from morning to night and offers breakfast, brunch, meals, snacks, and dinners. Their garden in Esparraguera supplies fruits and vegetables of the highest quality. All of the food they serve is fresh and they prepare the dishes uniquely for the enjoyment of their customers. In addition, the bread from a wood-fired oven is kept fresh thanks to its quality.
Address:  Carrer de Sardenya, 321, 08025 Barcelona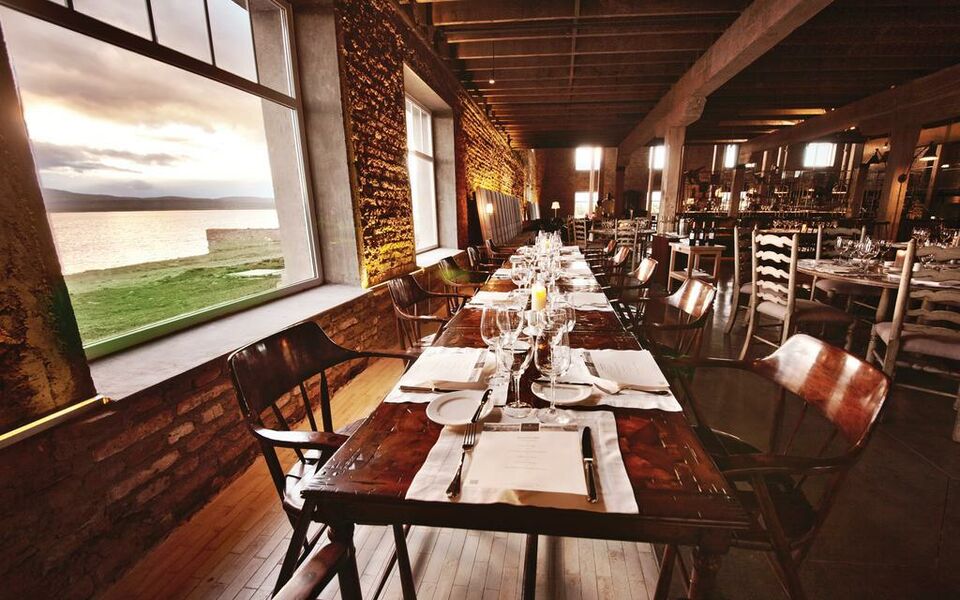 Image source: www.myboutiquehotel.com
Where to stay
On an active holiday, it is good to have an apartment with a central location so different activities are easy to reach. If you plan on spending a lot of time looking for beautiful spots to shoot, then a more central area is ideal, such as the Sagrada Familia area. This way, metros, buses or renting companies are more easily accessible.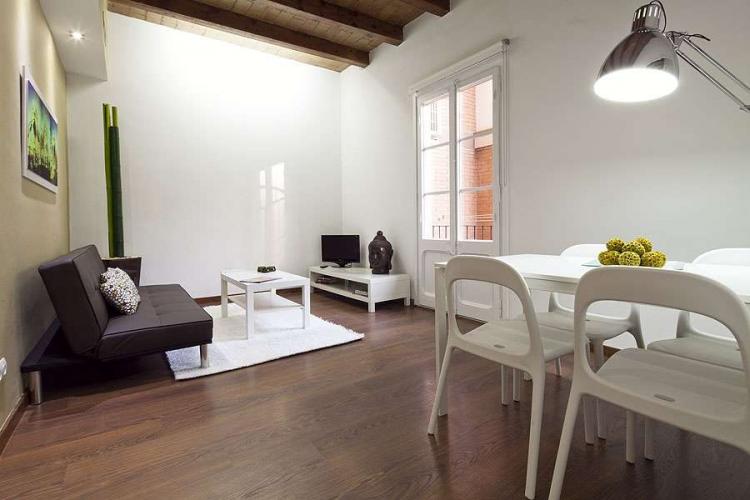 ELEGANT APARTMENT CLOSE TO SAGRADA FAMILIA, BARCELONA
Set in the Eixample neighborhood, this stylish apartment is just a few steps away from the Sagrada Familia of Gaudi, one of Barcelona´s most iconic monuments. It is a short walk from the Sagrada Familia metro station, with easy access to Barcelona´s city center. Also, close by is the park Placa de Gaudi, a wonderful place for a morning stroll or perhaps a picnic with friends, and the artistic Gracia neighborhood, known for its beautiful plazas and unique architecture.
From: €72 per night / 80m2 / License: HUTB-002031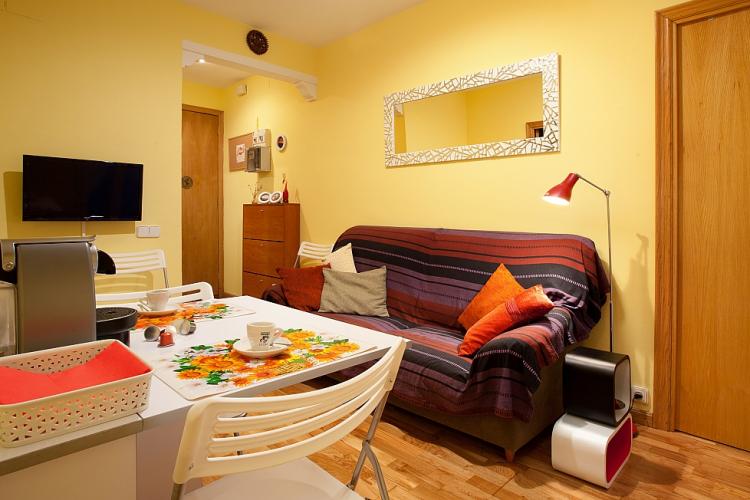 COZY HOLIDAY RESIDENCE IN BARCELONA
The apartment is in one of the biggest modernist districts of the city. Part of the historic Eixample, the Sagrada Familia neighborhood offers a myriad of activities and incredible views. A few meters away, you will find the incredible Hospital de Sant Pau. A complex of modernist buildings designed by Lluis Domènech i Montaner. You can also walk down the nice Avenida Gaudí and visit the Sagrada Familia. The area is well served by public transport, with the metro and several bus lines just a few minutes away. There are also numerous shops, bars, and restaurants in the area.
From: €87 per night / 40m2 / License: HUTB-008272

RENT APARTMENT SAGRADA FAMILIA
The apartment is very bright and from the window of the spacious living room you can even see the towers of the Sagrada Familia. Both bedrooms have wardrobes and access to an outside balcony, adding that extra touch of luxury. The apartment is fully equipped with everything you need to make this flat your home in Barcelona. Whether it be for a few days of holiday or a long stay, this apartment is the ideal holiday rental in Barcelona.
From: €91 per night / 50m2 / License: HUTB-002561 
Are you looking for great accommodation in Barcelona? Look no further, we have what's right for you!