In Barcelona, you will find a wide selection of bars and restaurants with any kind of food from all around the world. Unfortunately, prices there are also quiet various. If you are a food lover on a budget or you simply won't spend too much money in a restaurant, keep on reading! We have prepared for you a list of cheap places to eat in Barcelona for less than 10€.
Chen Ji 
Big portions of delicious Chinese food at very low prices. This is what you will get in Chen Ji – one of the most popular and the tastiest Asian restaurants in Barcelona! In their menu, you can find more than 100 dishes; from classic noodles, fried rice, and aromatic soups to untypical, traditional Chinese food such us jellyfish salad, duck tongues or cow bellies. An average price of most of the dishes is around 5 €!
Address: Carrer d'Alí Bei, 65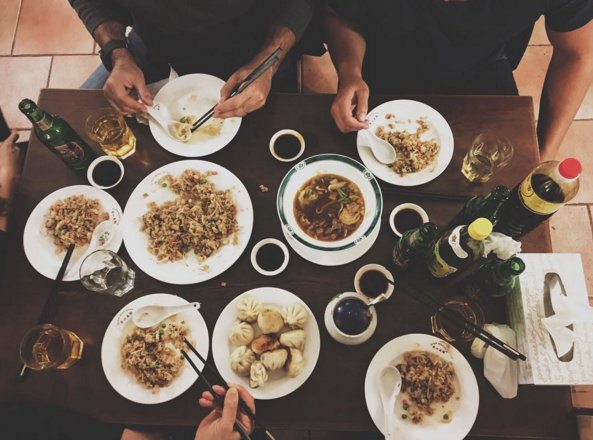 Can Paixano
Can Paixano is a very authentic Spanish bar situated in old fisherman's neighborhood of Barceloneta. Since 1969, Can Paixano specializes in its famous Cavas (sparkling vine) and Spanish style snacks. The place is really small, it has no seats and usually, there are a lot of people, talking loud, so be ready for this typical Spanish experience! You can get here hot sandwiches and hamburgers for maximum 3 € and some local meats, cheeses, and tapas for around 3 – 4 €.  Moreover, for a glass of their great home cava you will pay just 1.10 €.
Address: Carrer de la Reina Cristina, 7 (Barcelonata) / Carrer Castillejos, 158, Pl. Glòries (Food street terrace in Els Encants Market)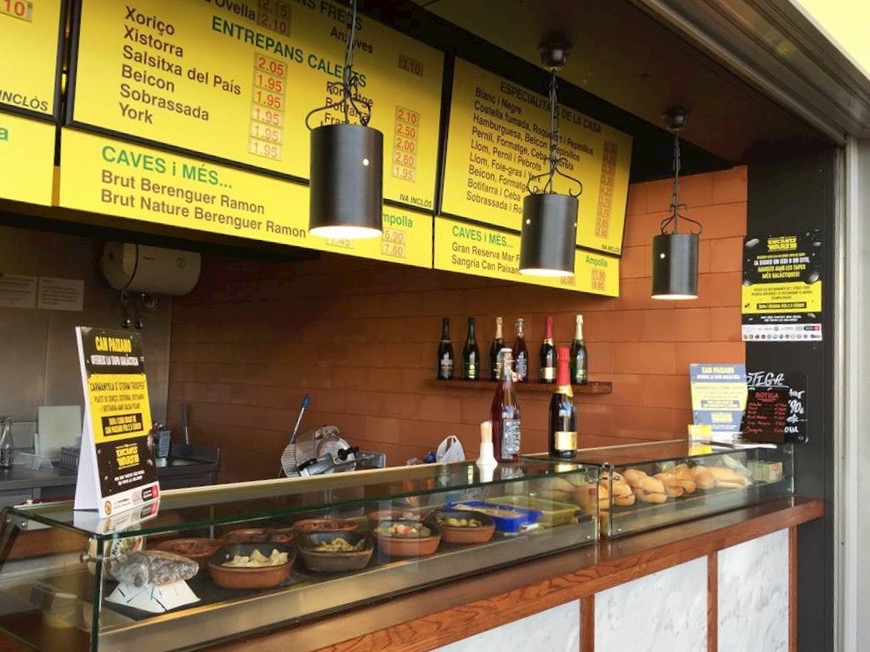 La Malandrina
Another good choice for a cheap eats in Barceloneta is La Malandrina. Small restaurant for meat lovers with a big appetite! This Argentinian-Uruguayan place serves a very good quality steaks at affordable prices. For 9 € you will get short ribs, chicken breast, sirloin or skirt steak. All accompanied with a salad, rice or potatoes, and homemade dressing. If you are not on a budget, you should also try their others grilled specialties.
Address: Carrer de l'Almirall Cervera, 5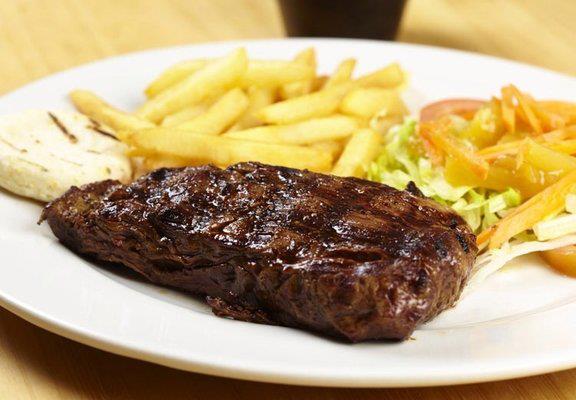 Tacos Tacos
Two colorful restaurants located close to each other in Poble Sec district. Tacos Tacos serves, as its name indicates, Mexican food. We love this place for their weekly promotions. On Monday and Tuesday, you can have all tacos for 1 euro. On Wednesday you will pay for it 1,5 € and 1 € for a beer and shot of tequila. Margarita on this day costs only 3 €!  It's a perfect place to hang out with friends, drink, eat well without spending too much money.
Address: Carrer de Tapioles, 9 and Carrer de Tamarit, 85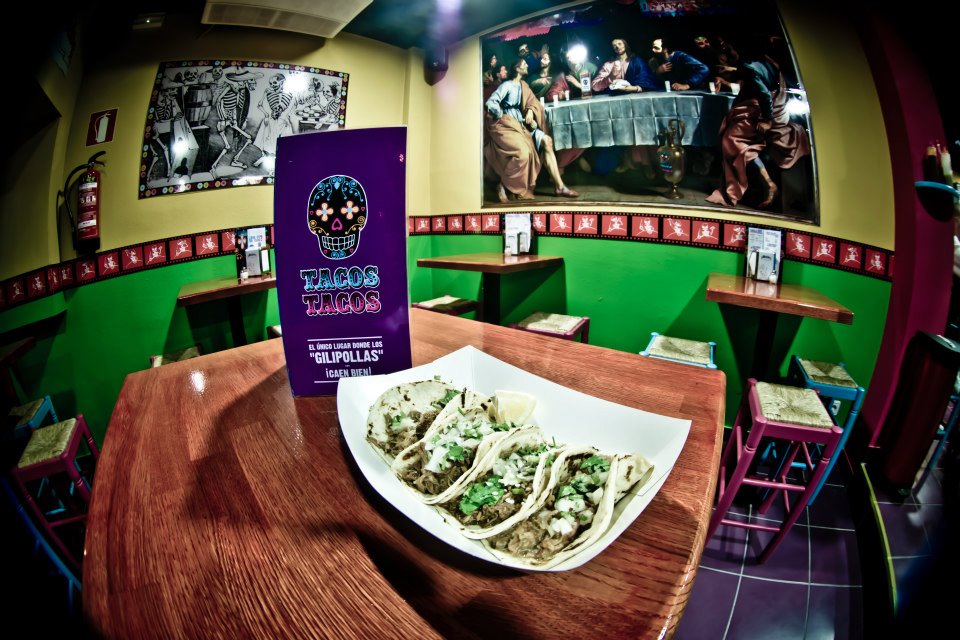 Bo de B
Probably the cheapest bar for a healthy food in Barcelona. In front of Bo de B there is always a queue and it's not without a reason! You can eat there filling salads, enormous sandwiches, and hot snacks. All the ingredients are fresh, dishes are prepared in front of you and served very quickly. It's an excellent option for both vegans, vegetarians, and ones who like meat.
Address: Carrer de la Fusteria, 14
König
This place will definitely surprise you. König, because of its fancy and modern venue looks quite expensive. In fact, it's not at all! The restaurant has a very nice menu with salads, combination plates, Spanish tapas and amazing burgers. The last ones cost less than 4 € each. Rest of the dishes are also inexpensive. Moreover, the staff is very kind and helpful. It's a pleasure to have there a breakfast, lunch or dinner!
Address: Rambla de Catalunya, 5 / Carrer de la Fusina, 3

100 Montaditos
One of the most popular Spanish fast foods. 100 Montaditos it's a chain of restaurants which serve more than 100 varieties of mini sandwiches (montaditos) and a cheap beer or sweet fine tinto de verano. For each sandwich and alcoholic drink, you will pay from 1 to 1,5 euro. Their restaurants are always full of young people and students enjoying a night with a cheap beer and snacks.
Address: Plaça d'Urquinaona, 1 /  Rambla del Raval, 41 /  Rambla de Catalunya, 11 /   Rambla del Poblenou, 76,  and more.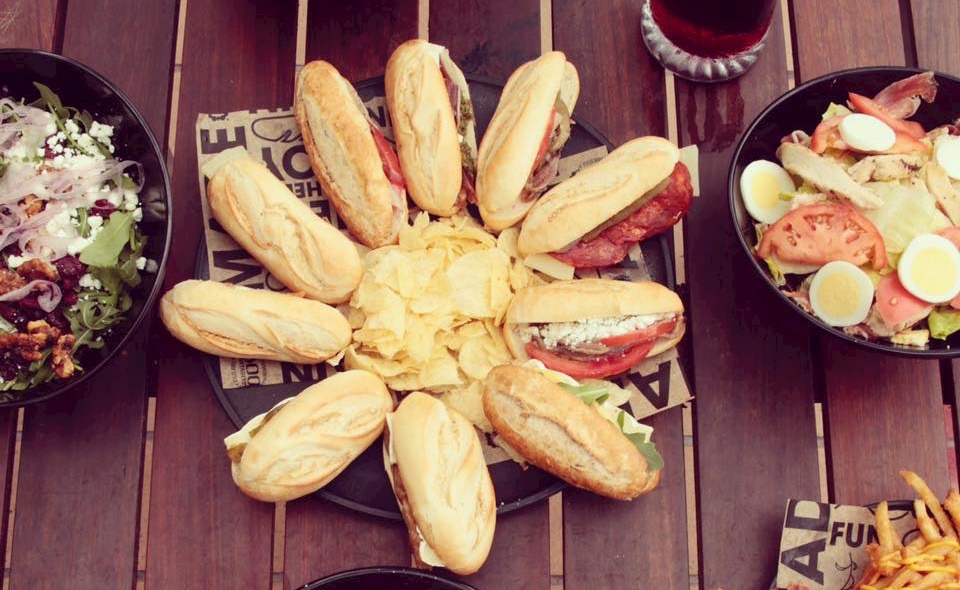 La Sureña
One more popular franchise restaurant in Barcelona. Spanish tapas and seafood dishes at reasonable prices. You can try there some shrimps, octopus, paella, meat dishes, and other hot snacks. Cool place for students and big groups.
Address:  Carrer dels Tallers, 70 /  Ronda de Sant Pau, 79 / Passeig de Sant Joan, 77 / Maremagnum, Moll d'Espanya, 5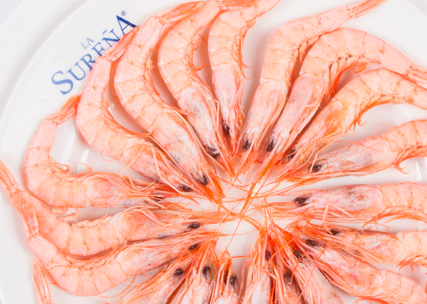 N.A.P Neapolitan Authentic Pizza
Great, authentic pizzeria with two restaurants in Barcelona. One in the heart of Born and second, next to Barceloneta. Their pizza is prepared with Neapolitan tradition and it's is baked in wood oven. Both taste and price are really good.  Another advantage of N.A.P is always cheerful  Italian staff. From this restaurant, you will always go out with full stomach and smile on your face.
Address:  Av. de Francesc Cambó, 30 (el Born) / Carrer del Baluard, 69 (Barceloneta)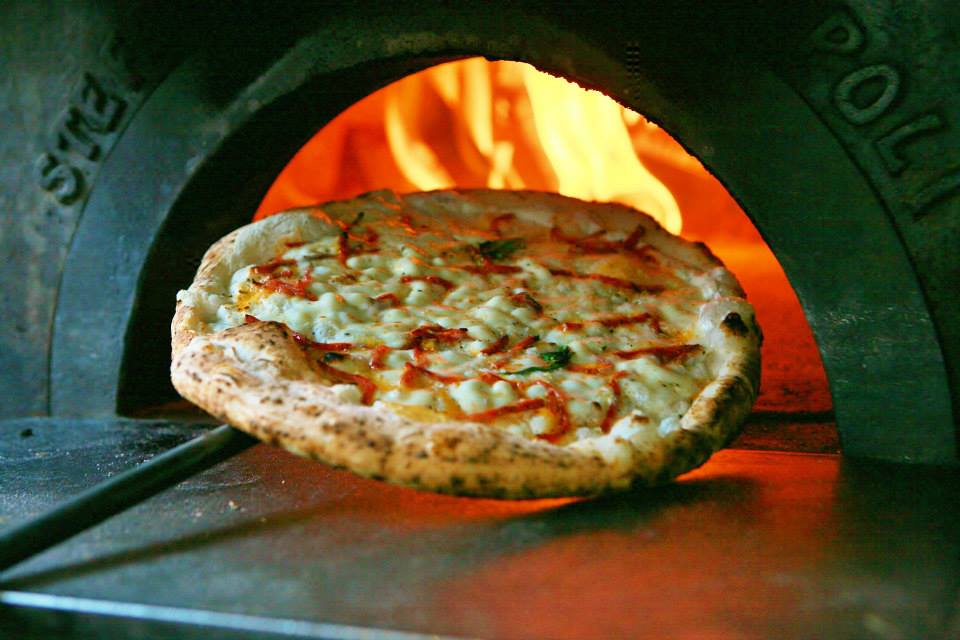 Carrer de Blai 
Carrer de Blai is a name of the street in Poble Sec district with many small bars located on it. The characteristic thing for all of them is that they serve pinchos, kind of tapas composed of a slice of bread with various ingredients on it. For each pinchos, you will pay from 1 to 2,5 € and you need more or less 4 to be full. Just walk through Carrer de Blai, look at the tapas exposed on the bar's counter and choose the one you like most. Our favorites ones are L'Angolino, Pincho J and Blai 9.
Address: Carrer de Blai

Do you know any other good and cheap restaurant in Barcelona? Share it with us!