Student Apartments in Barcelona
Barcelona is one of the best cities in Europe to live your student life either your university is here or you're doing an Erasmus internship. Still, to live in Barcelona is not so cheap. Especially, the rental costs are quite high compared with the rest of Spain. But don't worry! There are good student apartments in Barcelona at a low price.
Every year thousands of students decide to do their Erasmus in Barcelona. This entails finding an accommodation option for a period of few months that is well located and not too costly, something easy to do here.
Barcelona has also become an extremely popular destination among students as once lessons are over, they can easily reach the beach; the city offers 4.5 km of sandy beach where they can sunbathe, practice volleyball or go for a swim in the sea. Along the beach they can also go roller-skating, skateboarding or just running. A wide choice of cultural activities are also available with the many museums, festivals and concerts of all sorts.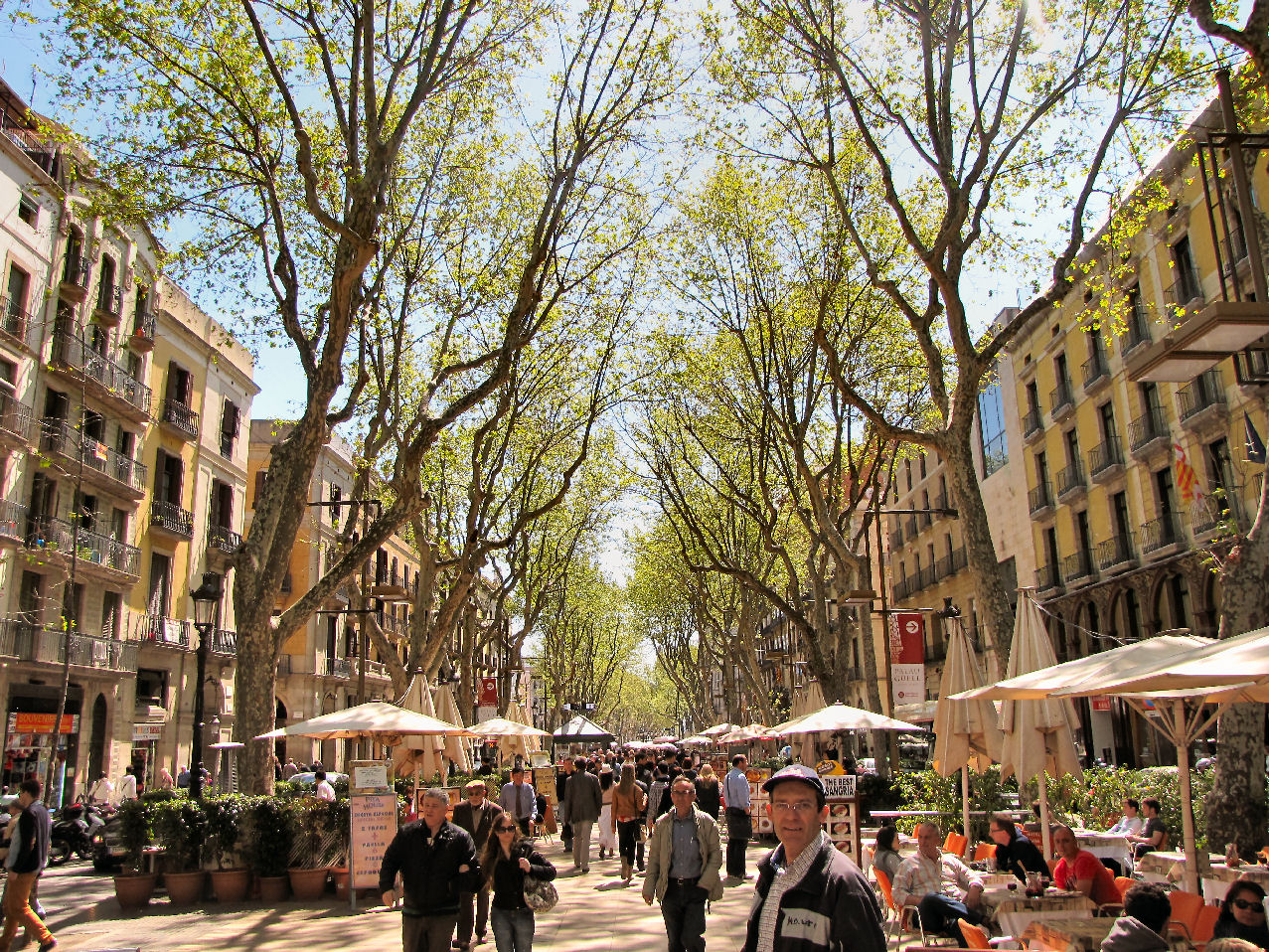 Furthermore students will not be disappointed by the Barcelona nightlife: there are lots of different options among the cheap bars and clubs. Going for drinks can be done on the cheap, and a great variety of nice places offer budget options in different neighborhoods of the city, such as Gracia (the University student area by excellence).
Club-crawling in Barcelona is not expensive either: check out the beach clubs located in Vila Olimpica if you like commercial dance/electro music; electronic lovers can go to Appolo, Moog or Razzmatazz. If they listen to Spanish music they should go Bling Bling or LaFira.
They will also get to enjoy are many excellent restaurants that still remain affordable; they can try brunch in the Born or Gracia as they have special offers for University students. When moving to Barcelona many students want to learn the Spanish language as well. Barcelona offers a really diverse and wide range of Spanish language courses, not just grammar or boring classes. Also, in Barcelona you can attend cooking classes (for example in LaBoquería), go surfing in the sea on trekking on Monjuic or Tibidabo.
When renting an apartment in Barcelona you don't need to spend a fortune: student apartments are the best option. Sharing a flat is the most common and enjoyable option; living with other students means cutting expenses, having a good time all together and creating a family-like atmosphere.
Here are a couple of our favorite student apartments in Barcelona :
From 460€ / MONTH
This room offers all the basic necessities while decorated with style and simplicity insuring you a comfortable stay. With plenty of storage space it is ideal for a longer term rental. The rest of the apartment is spacious and bright with an beautiful terrace that will give you a view like no other to enjoy Barcelona ! Located near the gorgeous park of Montjuic, you will have the perks of a quiet, residential area while being close to the action of the city centre.

This cute room is ideal for students that want to live in a shared apartment. The apartment is equipped with all the necessities and is still bright and spacious. It offers a living and dinging area and a modern kitchen. The room has a single bed. It's location is near the biggest attraction of Barcelona, La Sagrada Familia. In addition, the apartment is  very well connected to other parts of town by public transport.

This apartment is ideal to share with fellow students. Its bright and spacious living areas are cozy and inviting and make living together simple and fun. The flat is decorated in a modern style with beautiful modern touches. The whole apartment is gorged with natural light and fully equipped with anything you may come to need. Furthermore it is located in the Montjuic neighborhood which is close to all the important sights, bars, clubs and restaurants. What better way to enjoy your stay in Barcelona than this?

Studio Apartment in the Born Neighborhood, Barcelona
If you are a couple or 2 friends and you would like to have your private apartment, this is a great option for you. This studio has a lovely sleeping area, furnished with a large double bed. Also. it has a wardrobe and a dinning area all fully furnished. Moreover, the building has a communal terrace that is perfect for the breakfasts and enjoying the good weather. The studio is located in Born which is a central area of Barcelona and is popular among the students.


No matter your choice, you will surely find something to suit your needs and your budget, ensuring you a great time in Barcelona and during your studies!