Spain economic situation is among the advanced economies of Western Europe. To understand how it has evolved over time we need to retrace the Spain economic situation of the last 80 years.
The Franco policy (relaunching agriculture, improving the transport network, industrial investments and opening up to international tourism) gave only partial results. Released from the political and economic isolation imposed by the long fascist dictatorship, the country has opened up to international trade; the real economic takeoff of the country occurred with the entry into the EEC (1986): the Gross Domestic Product almost tripled between 1980 and 1992; The economy has also been able to count on the birth of new industrial companies and the inflow of foreign capital which, exploiting the lower cost of labor compared to other countries, have launched industrial and commercial initiatives. Entry into the EU and democracy have also allowed Spain to open up to foreign markets and expand its businesses in Latin American countries, where Spain is the first foreign investor. One speaks therefore of economic reconquista.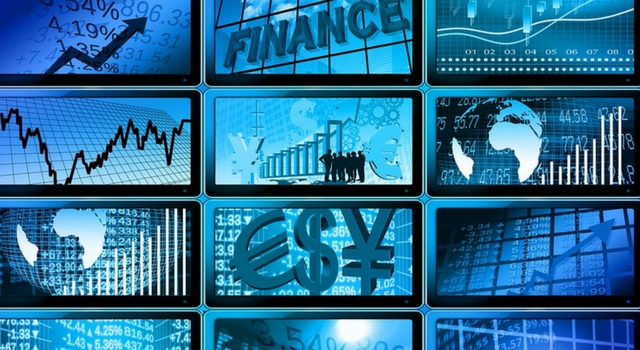 However, in the early 1980s, the international recession highlighted structural difficulties, primarily the strong dependence on foreign capital (over 40% of companies are controlled by English, French, German and Italian groups). In 1992-93 foreign investment fell, aggravating the already dramatic employment crisis (unemployment rate of 22% in 1992), and the peseta suffered three devaluations, getting worse Spain economic situation.
Speaking of Barcelona, the richest city in Spain, it has undergone a remarkable acceleration of its economy after the 1992 Olympic Games, which thanks to targeted investments, have allowed the city to continue to grow at a crazy rate and become the lighthouse of the Spain economic situation.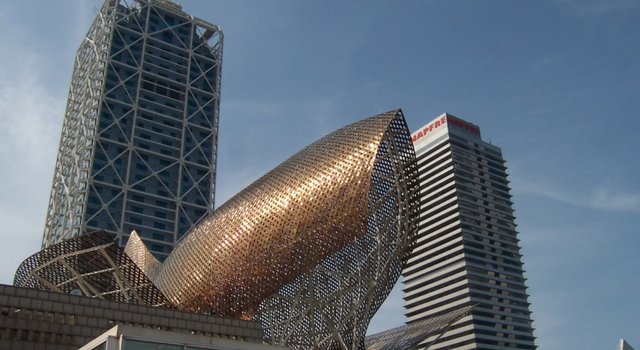 For Spain economic situation, in general since the mid-nineties a phase of sustained economic growth began (annual GDP increase of 3% between 1996 and 2004), which affected mainly some regions (Catalonia, Aragon, Navarre, Valencia) and has only touched others (Andalusia, Canary Islands). In general, there have been many problems arising from the 2008 mortgage crisis, with an incredible amount of unemployment, especially youth, and the failure of many small and medium-sized businesses. The situation seems to have returned to pre-crisis level, but there are still many problems to be solved: salaries are low (compared to other European countries), unemployment  rate is still very elevated and public debt is still very high.
Spain economic situation (Barcelona) and lifestyle

Catalonia is the richest region of Spain, so much so as to be considered one of the 4 motors of Europe (together with Lombardy of Italy, Auvergne-Rhône-Alpes of France and Baden-Württemberg of Germany) and Barcelona is the richest city of Spain. The "laid-back" lifestyle in Spain is what attracts so many foreigners, particularly workers who are fed up of the daily grind of long working hours, high stress and gloomy skies of England. So when moving to Barcelona, you may need to adapt to the fact that you are not working so hard, you have some more free time, and inevitably a lower salary than what you may be used to. Salaries in Spain might be lower but this shouldn't put you off however, as living costs in Barcelona are considerably lower too.
The average working salary in Barcelona is 2400 euros a month, but for a young man the initial salaries are much lower, just over 1000 euros a month, and this is enough to enjoy your new 'laid-back' lifestyle. As Barcelona offers so much entertainment and things to do, with good weather and beautiful architecture, you will find that people generally do not splash money on clothes, cds, dvds, etc. With the relaxed pace of life, you will find that you do not experience the urge to blow money by treating yourself with 'retail therapy' to alleviate stress!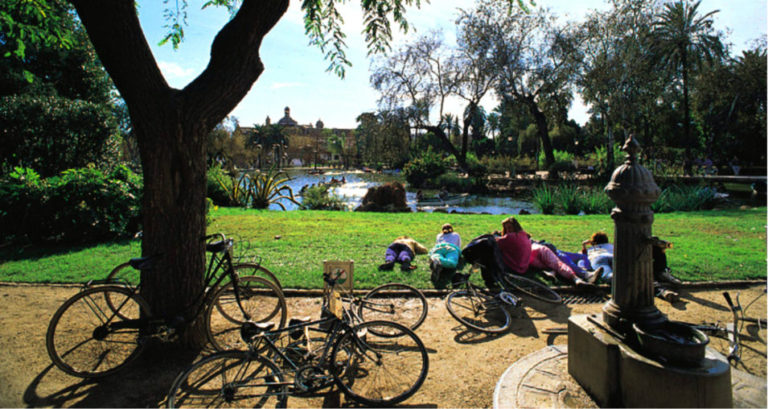 In Spain it is normal to live at home until your 30s. This may explain why the wages are lower, however with general living costs also being lower this is not a problem. Our advice is to embrace the Spanish culture and way of life, and immerse yourself into the culture…after all, moving to Barcelona is an escape from the stressful working hours and daily grind of an office job in England.
Now we will talk about Spain economic situation (Barcelona) from the point of view of cost and you will see that there is a positive trade-off, so Barcelona is at last a good city to live: of course, it will not have the same average salary in London, but the complementary services that offers, like the sea, the climate, a relaxed lifestyle, and a fantastic night life, are unachievable for all the other European cities.
Spain economic situation (Barcelona): costs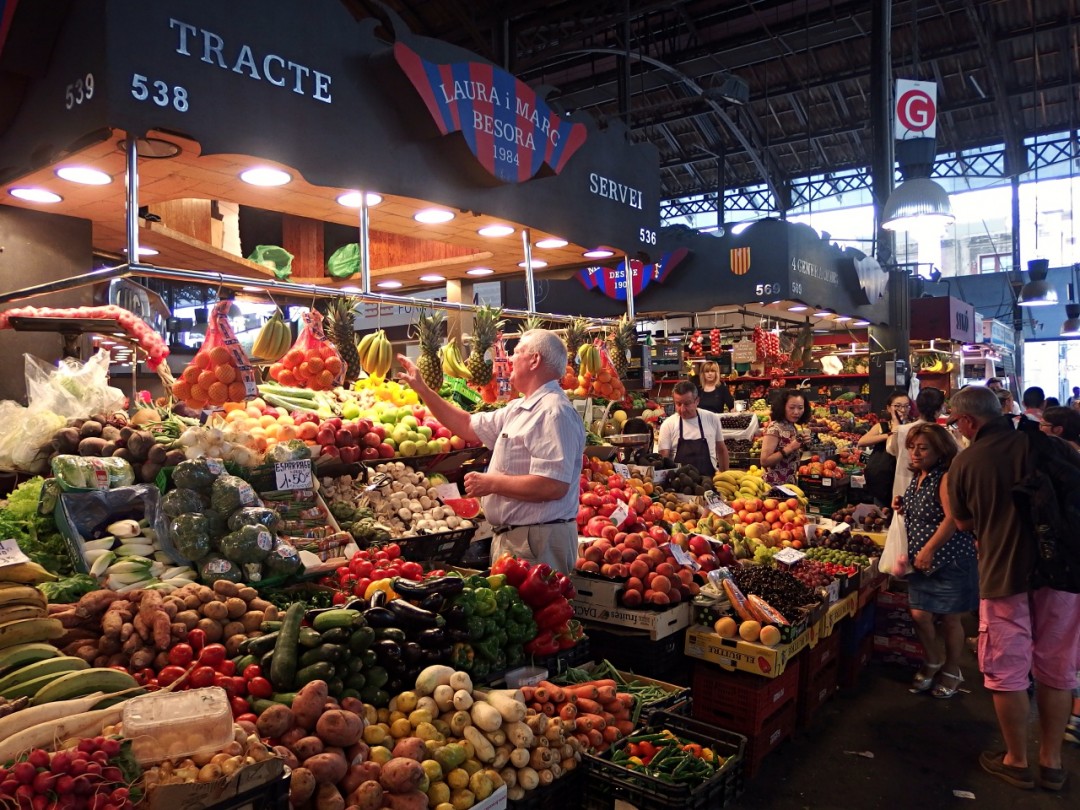 The basic costs of living in Barcelona are lower than the rest of Western Europe. You have to avoid the tourist traps though, as there are certain areas which will charge more for basic goods such as coffee, sandwiches, beers etc. Barcelona offers cheap food, groceries and drinks in the supermarkets. The obvious way to save money is to avoid regularly dining out. There is no need when there is so much fresh produce provided in the supermarkets and in the grocery markets too (which are worth a visit, particularly La Boqueria on La Rambla). El Corte Ingles may seem like a great place to buy food, fruit, vegetables and clothes, but it is considerably more pricey than the supermarkets that can be found off the main streets in the side streets, such as Lidl, Dia, Mercadona and Capabro. In terms of drinking, supermarkets sell 1 litre of beer for 66 cents, or 1 litre of sangria for a mere 99 cents! Many bars have operating Happy Hours, so look out for these too! Cigarettes are cheap also, at about 4 euros for a pack.
You don't need a car when the public transportation facilities in Barcelona are so efficient andso cheap. You can buy a T-10 ticket for approximately 10 euros, which lasts you for 10 trips anywhere in zone 1 (pratically all the city). There are also offers for monthly metro passes which will save you money. Many people living in Barcelona cycle instead, this being a great way to save money and get a little fresh air and exercise into your daily routine! The city offers a 'Bicing' service, where you can buy a yearly pass for only 47 euros, and make use of the pick up and drop off points around the city, where you simply pick up a bike and then drop it off at one of these points.
Costs for accommodation vary greatly depending on the area where you decide to live. Obviously, the more touristy areas in the centre or by the coast will cost you more. There are many cheap places to rent however (around 400 euros), and you can find some on Barcelona-Home. It is worth bearing in mind that most Spanish spend their time outdoors rather than in their homes. It is not so common to have dinner parties or gatherings in one's home, so there is no need to lavishly furnish your place. There are regular markets in the streets and plazas where you can find cheap and high quality second hand furniture, as well as websites such as Ebay which are regularly updated by people who simply want to get rid of furniture and belongings at a cheap price. Most accommodation costs include all utility bills such as electricity, water, gas and internet.
As mentioned above, living in Barcelona is a good thing, thanks to the recovery of  Spain economic situation. You could start looking for a job in the tourism industry, one of the most active sector in Barcelona. Barcelona-home also offers internships, where you can enjoy how people live in Barcelona and do your work experience!
Are you looking for a great accommodation in Barcelona? Look no further, we have what's right for you!