Now that you have found your home in Spain, you should also know about the latest developments going on over here. More and more rich Chinese moguls are trying to take over Spain's businesses. And not just that: Chinese foreign investments rose by almost 50% in 2014 compared to 2013, and purchases made by Chinese citizens saw an increase of 45%, making it the most active nationality in the Spanish market amongst non-residents.
Find your accommodation now!
One of the most emblematic incidents for this shift was Santander's sale of the Edificio España in Madrid in 2013 to China's richest man at that time, Wang Jianlin, owner of the Dalian Wanda conglomerate and a real estate and entertainment mogul, who plans to make further investments of over 3 billion € just in Madrid.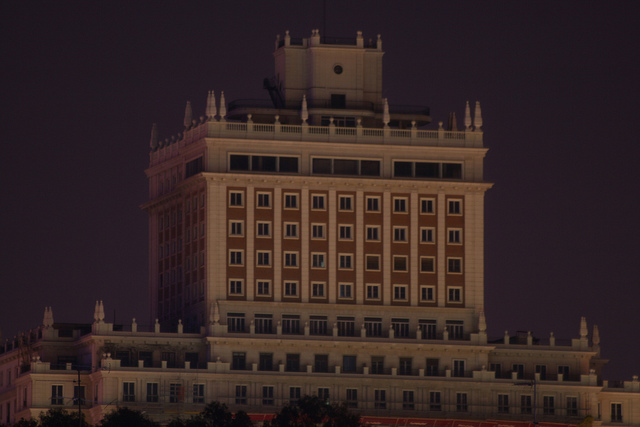 Edificio España in Madrid to become a Chinese Vegas? (photo credit: Contando Estrelas cc)
Dalian Wanda plans to renovate Edificio España's structure to include luxury apartments and a hotel as part of a broader overhaul of the neighborhood, including some other hotel projects. Chinese investors are particularly interested in hotel properties because "they believe Chinese tourists should feel at home when they travel."
We can observe a crucial shift of Chinese investment activities over the past ten years, from scarce resources, such as precious metals and rare earths in Africa, to real estate and industries in Europe, due to a slowdown in Chinese domestic markets.
Chinese investors also recently acquired the Valparaíso Palace, a hotel resort on the island of Majorca, for €48 million and HNA, another Chinese conglomerate, raised its stake in NH Hoteles to 29.9% . Regarding Spain's food market, Shuanghui International Holdings purchased the firm Smithfield and now has majority control over Campofrío.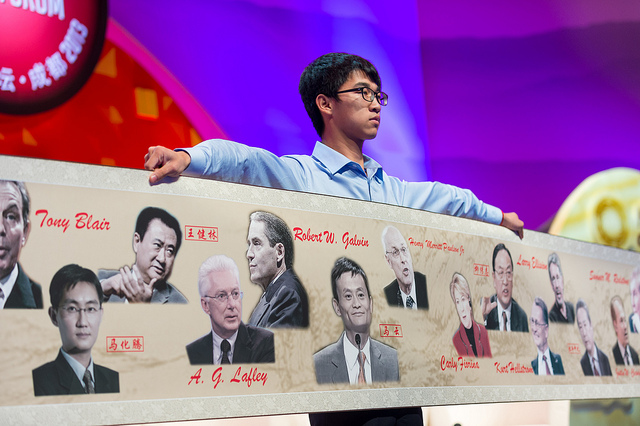 Fortune Global Forum 2013 (photo credit: Fortune Live Media cc)
One of the reasons why Chinese investments in Spain have soared is a change in Spain's laws: The introduction of the Support Law for Entrepreneurs and their internationalization in Spain in 2013 has allowed Chinese investors easier access to visas and residence permits (extendible to spouses and children), highest quality international education and free travel between countries of the Schengen agreement. What is required to make use of this new law? Acquiring real estate for a minimum price of €500,000; investing €1 million or more in Spanish-company shares; or setting up a business project which is accredited as being of general interest by the government.
The Valencian Community, with growth of 5%, continues to shine as the preferred Spanish region for foreign buyers. Purchases made by Chinese citizens saw an increase of 45% in 2014, making it the most active nationality in the Spanish market amongst non-residents.
One of the main reasons for that is the Valencian luxury property agency Rimontgó, which has made an active approach to the Chinese market through four years of intense travelling and establishing commercial relations with big Chinese investors, which are traditionally followed by dozens of smaller Chinese millionaires,who need guidance for business abroad. Rimontgo successfully established close ties with Juwai, which is the preferred portal for selling real estate outisde China, for the tons of new Chinese millionaires wanting to secure their fortune abroad by buying real estate.
José Ribos, general director of Rimontgó, will bring another group of 10 to 18 big Chinese investors to Spain in February 2015, willing to invest 100 million € . Besides real estate, they are also interested in buying Spanish winemakeries, aiming to export Spanish wine to China.
How long until the Chinese are taking over the rest of Spanish culture?
Featured image (photo credit: Fortune Live Media cc)