Barcelona – a paradise of short-term rentals.
Barcelona is a paradise city with the best accommodation options, according to the millions of tourists that visit the city every year. Ranked among the top 5 cities in Europe, Barcelona represents the Mediterranean lifestyle at it's best. Near perfect weather, all year round adds to Barcelona's status as a perfect tourist destination, and there are many short-term rentals in Barcelona for tourists.
Home of creative arts and inspiration of artists such as Picasso, Dali, Miro and of course the city's patron, Antoni Gaudi. Barcelona is uniquely rich architecturally, culturally and socially (and rich in many other aspects as well!). The city is also home to the iconic, globally-recognized fashion brands Mango and Custo.
Barcelona has a near perfect location on the Mediterranean coast of Spain with the entire east side of the city running along the beach. The beach of Barcelona has been voted third best urban beach in the world. Furthermore, Barcelona's public transportation system is famous for being extremely efficient and easy to use. Even more, it costs less than in other large European cities. Same goes for taxi cabs, as a cab ride in Barcelona will cost you only a fraction of what you'd pay in other cities.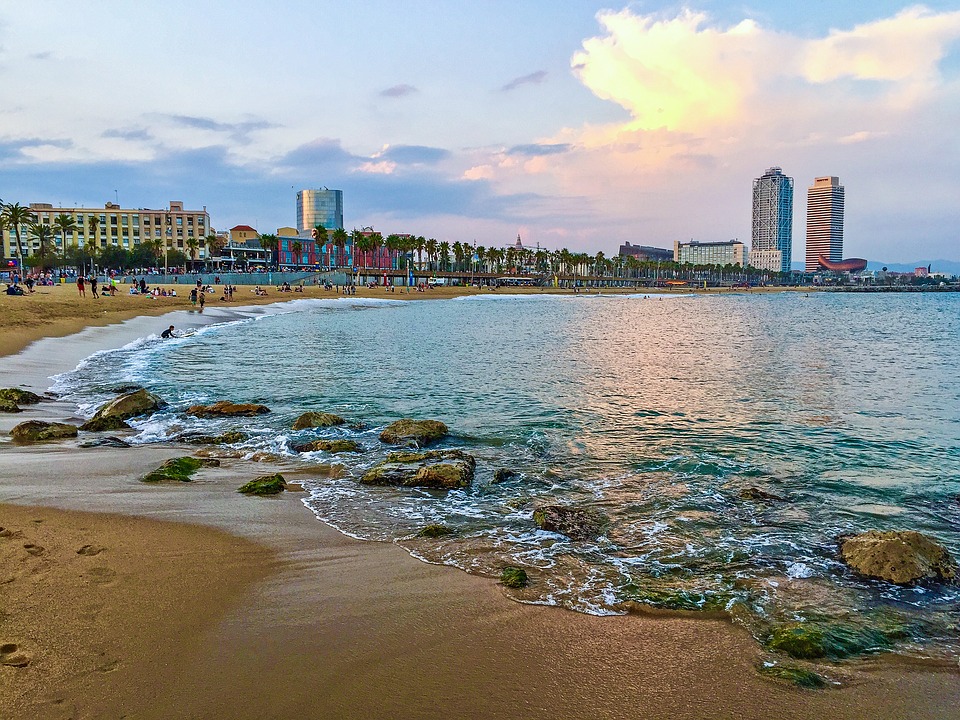 Life in Barcelona is loads of fun with art and culture everywhere, and people from all over the world. International events, music festivals, extreme sports conventions, local festivities, concerts, and shows are organized every year.  A year in Barcelona can pass by so quickly with all the activities that there are for you to attend and experience.
Why should you rent short stay apartments in Barcelona-Home?
Barcelona sounds perfect because it is! However, if you are thinking about moving here be aware that it can be difficult to find the right short stay apartments to live. Some try to book through agencies even though they usually charge high fees for their services. Others try to deal directly with the landlords with the risk of being ripped off by unscrupulous frauds. It can be a different jungle to navigate, also because prices vary a lot depending on the area and the bureau your dealing with.
Are you organizing a trip to Barcelona, and looking for a short stay apartment? There are plenty of short-term rentals in Barcelona, but it is difficult to get an excellent agency to assist you in finding the perfect a short stay apartment for you. Furthermore, you can scam by some agencies that could make a terrible holiday for you. However, with more than 20 years in real estate, Barcelona-Home always puts the loyalty of customers at the top. Because of this, we will do the best job to make you have an astounding holiday in Barcelona.
At Barcelona-Home, we guarantee that all of our apartments are in great condition, all located in Barcelona city center. Our landlords offer both short stay apartments and long-term lease's in their air-conditioned, fully equipped apartments. Our excellent customer service is here to help find a great place to live during your stay in Barcelona.
Are you looking for a great accommodation in Barcelona? Look no further, we have what's right for you!