What to do on the September weekend 13th-15th
You still don't know what to do this September weekend 13th-15th in Barcelona? Don't panic, our team sought the activities and events not to be missed during this warm weekend! So, ready to enjoy thoroughly? Read on!
 September 13th, 2019
Clubs
What is most attractive about the NIGHTLIFE in Barcelona is its variety, of course. You have a unique opportunity to experience several nightclubs in this city that play every kind of music you can think of. If you still don't know what to do this weekend on Friday or Saturday night, check out the list of our favorite party venues. Make the most of the weekend and explore what Barcelona has to offer!
Surround yourself with breathtaking views of Barcelona's skyline and beaches while dancing to the freshest House Classics at ECLIPSE, Barcelona's most elegant club. Get your dancing shoes ready for the Friday night spent at the top of the W Barcelona Hotel!
Friday's Loyalty party at OPIUM welcomes you with fresh beats by DJ Alemany and Dany Cardenas. Opium is one of the trendiest clubs in Barcelona, which hosted big names of the music scene such as Avicii and David Guetta.
Haven't been to SUTTON before? Then you're missing out on a lot. Club Sutton, is located in Eixample, close to Avinguda Diagonal and it's easy to get there. This Friday is A La Mode with DJ's Carlos Ramos and Alberto Martin!
 Poblenou Festival ~ Ultra-Local DJs
Poblenou festival or in Catalan, Festa Major de Poblenou are taking place from the 6th of September until the 15th, so this is the last weekend, including the last chance to enjoy it. Between this framework, a special party is going to be held on the 13th of September.
We await you everywhere in the street to annoy the maximum in the hotels around the square. From eleven to peak and up to two peaks. You know, dancing with hits, pouting and the songs that most grind us. We really like to see all the neighbors there drinking and such.

Plaça Mercè Sala 08005, Barcelona


 September 13th, 10:30 PM – 2:30 AM


 Free
 September 14th, 2019
Clubs
What better way to Carpe Diem a Saturday without going to the CLUB CARPE DIEM and have a crazy night full of adventures with your friends? Don't forget to bring your most comfortable shoes as you'll probably be dancing all night long to the best house beats!
You can't miss Saturday night at OAK! Dance all night to the mix of fresh music and commercial hits of all kind until your feet hurt. See you there!
Last but not least, don't miss SHOKO this Saturday! As always, you can expect the best hip-hop and R&B music at Shoko. Don't forget to sign up on the LIST for free entrance before 1.30 am!
Don't forget that you can sign up for the guest list HERE to get free access to those clubs!
 Liopart Winery Tours
Wine – one of the oldest pleasure beverages in the world. Cultivated by the ancient Greeks and Romans during their expansion in Europe. Wine is therefore deeply rooted in European cultures. In this case, Spain is an important and old wine country. That's why with the Liopart Winery Tours you will have the opportunity to explore the private country house of the Llopart family inherited by Bernardus Leopardi in the 14th century as well as the wine-making facilities and vineyard. In this charming old winery, you will experience a trip into the past with a tasting of four of Llopart's most emblematic and exclusive wines, served with bread topped with tomato, cold cuts and cheeses.
With this tour, the so-called LEOPARDI tour experience is coupled with an exclusive lunch in the private dining room of the family country house. Guests will taste the most exclusive Llopart wines, including the Ex Vite and the Original 1887, single-estate sparkling wines, that age between seven and nine years in the estate cellars.

 Ctra. de Sant Sadurni a Ordal, Km.4, 08739 Els Casots


 1st – 30th September


 37€
 Mexican Fiesta del Grito
When the Mexican Fiesta takes place in Poble Espanyol. It transforms itself into Mexican pueblo. Welcoming the  Mexican, Catalan and all other internationals in Poble Espanyol. This is to commemorate the 208th anniversary of El Grito de Dolores. This year, in addition to commemorating Mexican independence, the festival also has a special interest in the commemoration of the 500th anniversary of the founding of Veracruz. You will also have a good Mexican cuisine that you can enjoy. Accompanied by live music, like Chilapa, Taco Alto, Sabor Mexicano and many more. Enjoy two true Mexican days in Barcelona.

 Poble Espanyol de Barcelona

 September 14th to 15th


 Free
 September 15th, 2019
 Barcelona Jewish Film Festival
The Jewish Film Festival was founded in 1999 to offer a border vision of Jewish culture, linked closely to the history of Spain, Catalonia and Barcelona using the media film to share the diversity, the festival chooses and screen well-known and award-winning films from international festivals. So, of course, you will see not only Spanish movies, but also films from all over the world. The majority come from independent industries and films that would never see the screen. Today it's one of the leading festivals for it's kind, in Europe.

 Plaça Salvador Seguí 1-9, 08001 Barcelona


 September 15th to 30th


 Free
 Lost&Found Market
You want to start to think about your consumption habits and the ecological footprint you have on our planet. Then think about Lost&Found Market. This market is perfect for vintage-lovers and sustainable consumers, Lost&Found is a treasure trove waiting to be uncovered. Vendors Love to interact with customers interested in their wares, they are vinyl records, vintage dresses or handmade home furnishings. You can just browse through the nice market. There is also so something for your hears, DJs will provide nice tracks in Barcelona while you watching the market. And – Yes – you will find something to eat as well. Food trucks provide you with nice and tasty food. So this market is more like a festival, bring your friends with you and have a good time.

 Moll De Bosch | Alsina S/N, 08039 Barcelona


 September 15th, 11:00 AM to 10:00 PM


 Free
And Don't Forget!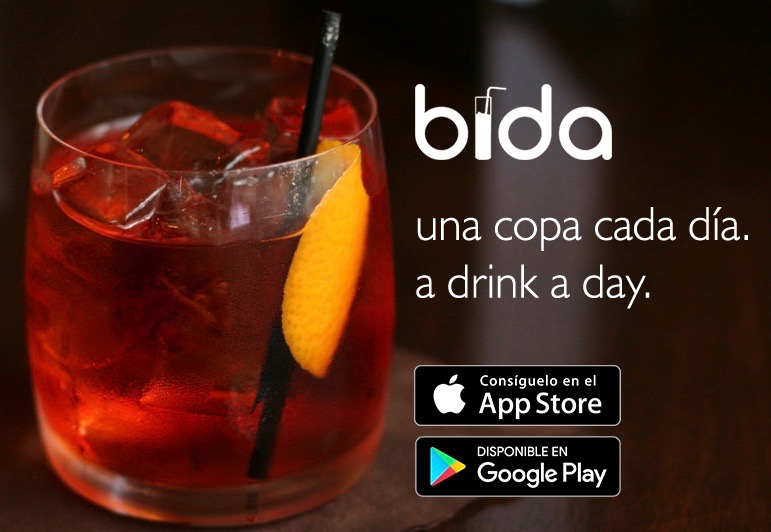 Drink-a-day is already a well-known concept in New York City and Los Angeles. It has landed in Barcelona too, where the after-work culture is a growing trend, people are social and love to go out and enjoy a great time with friends. This new concept here in Spain is called Bida and is a subscription-based app that gives its members a FREE DRINK EVERY 3 HOURS at the bars of their choice. Bida is the perfect tool to help visitors and find the ideal place to enjoy incredible drinks. Do not hesitate and download the app today!
For all Barcelona-Home clients, we have a special offer:
When signing up, type the invite code "BCNHOME18" to get your first drink for free. After that, subscribe and get the following offers:
A 1 day VIP pass for €4.99
A 3 day VIP drink pass for €9.99
A 7 day VIP drink pass for €14.99
A 30 day VIP drink pass for €29.99