Although the summer is definitely over and autumn reaches its highest peak, we would like to bring back a few sunrays into your day and give you an inspiration where to spend your next summer, spring or even breezy autumn days. Sea caves in Costa Brava are beautiful geological phenomenon shaped over hundreds of years by erosion. During the summer, there is a great possibility to explore the caves from the bottom. Rent a kayak, take your digital camera and see the caves from the water. Or take it from another perspective, especially during these days, and enjoy the view on the caves from the top. Both alternatives are worthful!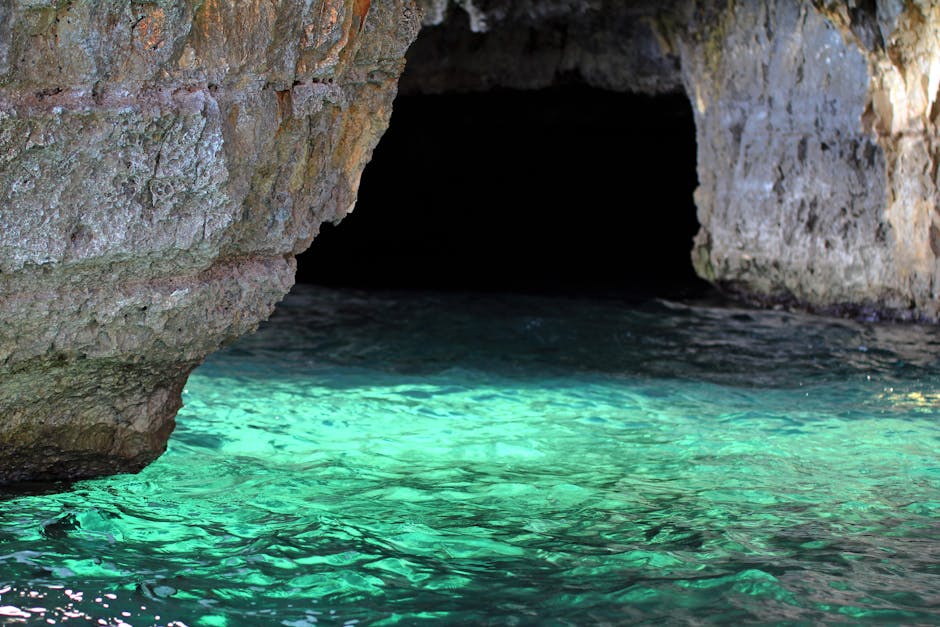 Cova de s´Infern
The most known and probably the most beautiful cave in Costa Brava. It takes approximately 2 hours from Barcelona to get there and 10 minutes walking from the lighthouse. The erosion made a really nice work here. It caused the opening of the stone from both sides, what creates a cave with natural swimming pool inside it. The name itself refers to the beautiful colors of water during sunrise – the combination of red and yellow reflexions in the water remind a feeling as if you step into the hell (infern).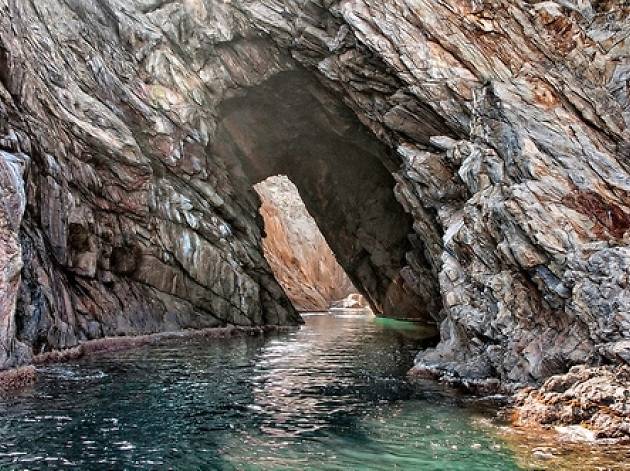 Cova d´en Gispert
Situated one and a half hour of driving out from Barcelona is in Costa Brava another spectacular cave, and pretty different from the others. With 150 meters length is Gispert Cave the longest cave located between the bays Aiguablava, Aigua Xelida and Tamariu, those all offer access to the cave. You can fully explore it only by kayak, as it is hidden from the sunlight, inside the eroded rocks. TIP: Wake up with the sun – every August, during two days, the full sun enlightenments the cave, what creates unique view of the inner side of a cave.
La Foradada
The natural cave opened by both sides has become very popular for small boats, that cross the cave frequently. Is located at the coast of Natural Park of Montgrí and can be seen not only from the water but also from the grass, what crates trip opportunity for the families. Pedestrians can join the view on the cave by walking through the natural park and admire the natural beauties of Catalunya. Cave and the natural park is located approximately 2 hours by driving from Barcelona.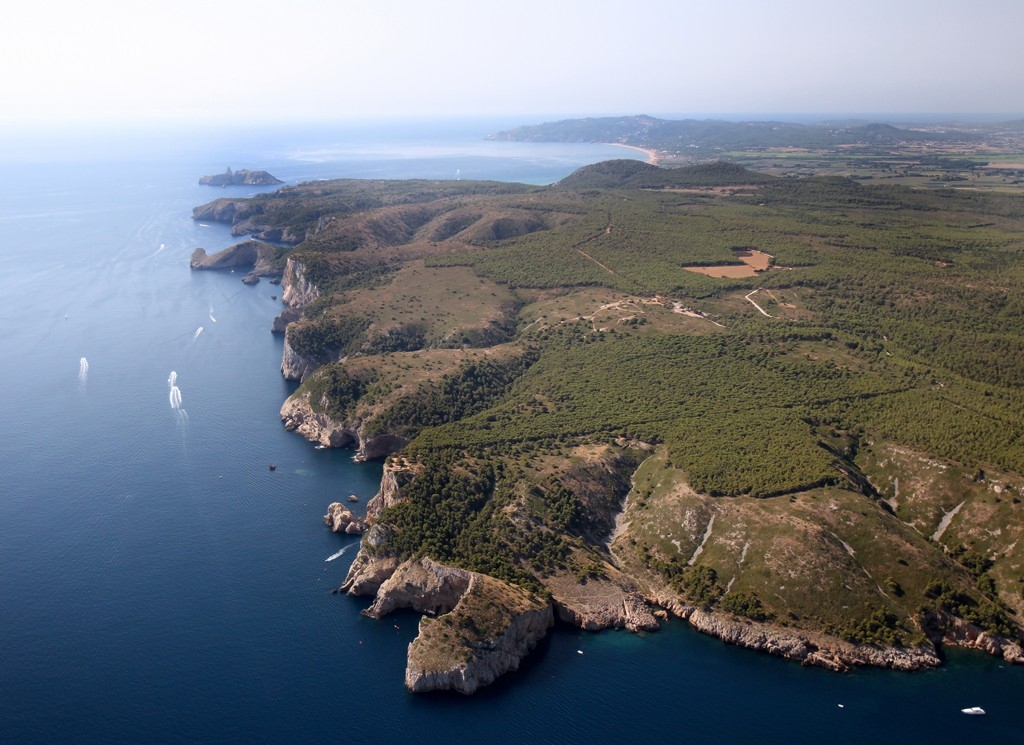 We hope, the selection of the best sea caves in Costa Brava interested you and you will head for this beautiful area soon. Or you can find another inspiration what to do in Costa Brava among plenty of articles in our blog!
Photo credit: timeout.com, kayakingcostabrava.com, bcncatfilmcommission.com
Looking for an apartment in Barcelona? Check out our SPECIAL DEALS ON APARTMENTS all over the city with Barcelona Home!