Why Sant Andreu?
If you are looking for an authentic Catalan experience, while still being close to the bustling city center of the metropolis that is Barcelona, then Sant Andreu neighbourhood is the place for you. Sant Andreu is mainly a residential area where most tenants are Catalan families and elderly couples, which greatly contrasts the multi-cultural city center of Barcelona. If you take a stroll through Sant Andreu you will notice a large amount of Senyeras (Catalan flags) hanging from windows and balconies of buildings.
Even though Sant Andreu is a district in Barcelona, rather than its own village since 1897. It still retains a lot of it's "village" feel to this day. Sant Andreu is a great place for families, as it is more quiet and peaceful than other inner Barcelona city areas. It also has a lot more green areas than other areas and thus the nicest family apartments in Barcelona. Sant Andreu is also home to the huge La Maquinista mall where you will easily satisfy the biggest shopping urge!
Sights in Sant Andreu neighbourhood.
The biggest sights to find in Sant Andreu are the two old churches, Sant Andreu del Palomar and Sant Pacià, the latter having a genuine Gaudí mosaic inside.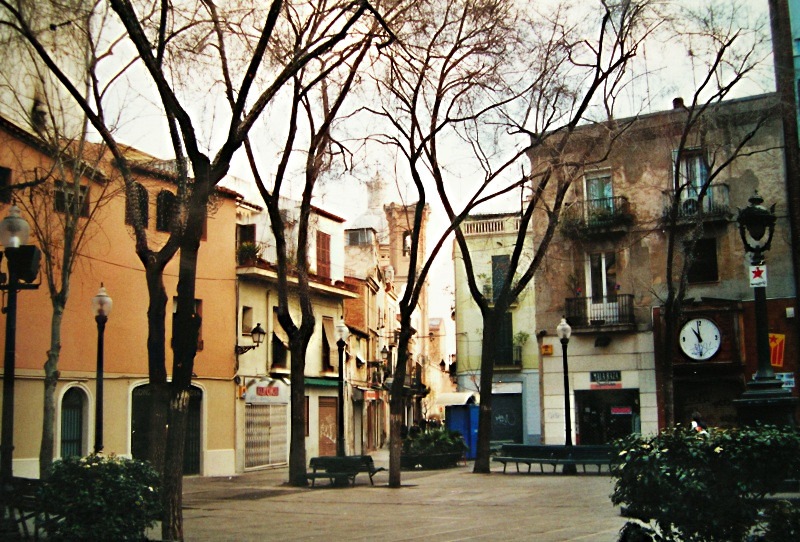 Eating out in Sant Andreu.
Sant Andreu doesn't have nearly the amount of restaurants that the city center districts have. But this doesn't have to be a bad thing. It seems that the fewer restaurants a district have, the better the quality of the food is (and the lower the prices are!). Sant Andreu has its fair share of places where you can eat fantastic food at reasonable prices. However, you might have to search a bit to find them.
Can Roca is one restaurant that you have to visit if you ever find yourself in Sant Andreu. Can Roca serve traditional Catalan food, cooked with fresh products that the owner Josep Maria Solé Roca handpicks every morning in the market. This also means that the menu varies a lot depending on the season. Don't only go there for lunch or dinner, the breakfasts are a real treat too!
Another great place to eat is the El Desván Azul which also serves traditional Catalan cuisine. El Desván Azul is very cosy, picturesque, and serves wonderful food at very fair prices.
Drinking & Clubbing in Sant Andreu.
As mentioned earlier, Sant Andreu neighbourhood is a largely residential and quiet area, where the average age is a bit higher. Therefore, there aren't that many music and cocktail bars. If you are up for some clubbing, hop onto the L1 metro line and go to the inner city.
Shopping in Sant Andreu.
Sant Andreu neighbourhood is home to Barcelona biggest shopping mall, the 230 stores open-air La Maquinista mega mall. The place is huge and houses all the stores you could ever wish for. Sant Andreu also has a busy shopping street called Carrer Gran de Sant Andreu where beside the stores there are many markets.
Are you looking for a great accommodation in Barcelona? Look no further, we have what's right for you!