For those looking for a unique area to live in Barcelona, we found the perfect place for you: Come to Eixample, the additional district. It has been planned by Ildefonso Cerda in the early 20th century.
It's mainly characterized by vast alleys and square residential blocks. A rather unusual structure in Europe up until now. All the streets meet at a right angle, with several outstanding Modernist buildings. It's structure makes it appear quite orderly.
Find your accommodation now!
The district has 6 subdivisions: Dreta de l'Eixample, Antigua Esquerra de l'Eixample, Nova Esquerra de l'Eixample, Fort Pienc, Sagrada Familia, and Sant Antoni. But it is mostly referred to as Esquerra (left) and Dreta (right) Eixample. The Modernist buildings along the Diagonal Avenua have been maintained in quite a goood condition, and have been built in a very proper and orderly way. It's much cleaner and exalted than the rest of the city.
You will also find tons of sights in Eixample, such as on the Passeig de Grácia, Barcelona's grand boulevard with lots of excellent restaurants, designer boutiques and two of Antoni Gaudí's architectural The Casa Terrades, also known as Casa de les Punxes, is a magnificent building with apparent medieval elements. The Gothic castle is located right on the Diagonal Avenue, and it's façade draws all attention to it.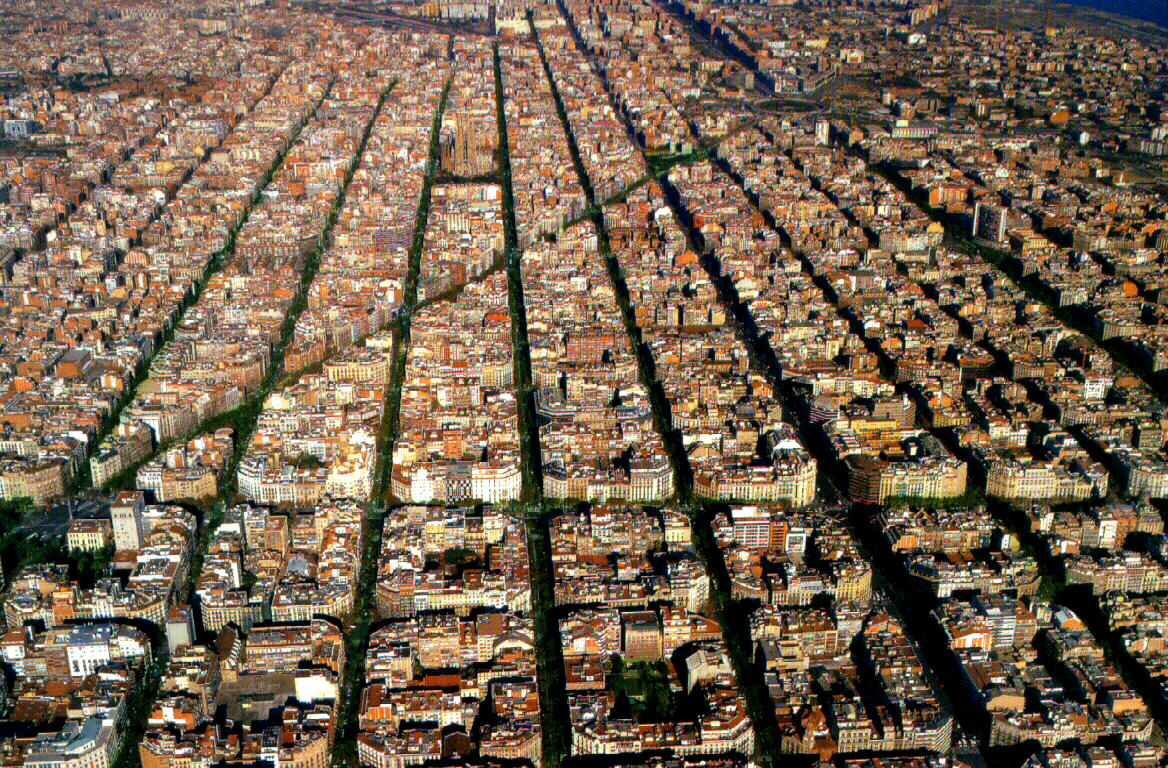 You'll find plenty of different architectural styles in this district, another major differentiator of Eixample.masterpieces, the Casa Milá, for the noble family Milá, and the Casa Battló. His most famous work is the roman-catholic basilica Sagrada Familia which has built since 1882 and hasn't been finished ever since. It is supposed to be ready by 2026, Gaudí's 100th death year.
If you can't wait to discover this place, book your appartment in Eixample and spend the time of your life in Barcelona!