Are you looking forward to coming to Barcelona? Brilliant! But you still have to remember that it's Spain's second largest city. A lot of the places are crowded with the tourists. We would like to show you some of the favorite quiet apartments that you will surely enjoy. These are the best choices if you want to rest, especially after a day full of visiting, work or study. 
From 1261/MONTH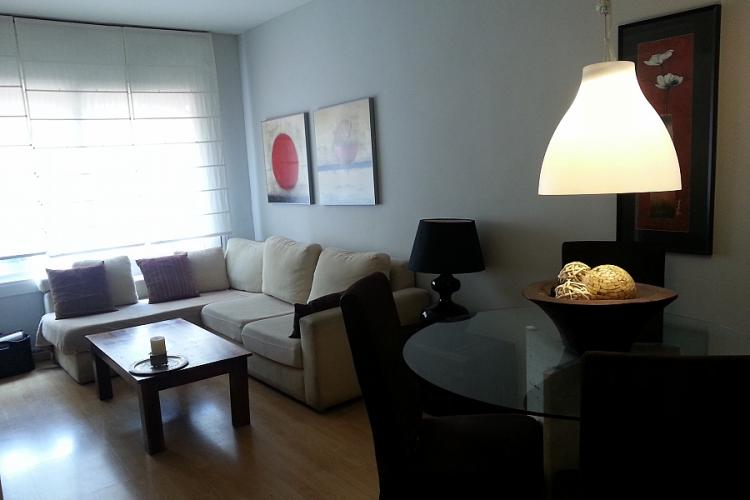 Here's a stylish, holiday accommodation in Barcelona having a surface area of 70 m2. It can accommodate up to 4 people. Thanks to its location and characteristics, it is the perfect solution for a vacation with the family or a large group of friends.
Another great thing about is its location. Why? It's located in a quiet residential district of Sants-Montjuïc, near the Parc de Montjuïc. You cannot imagine a better place to spend your holiday time in Catalonia.

From 1500€/Month




Another fantastic flat, but that's the best choice for those of you who are looking for a big one. It even has a private terrace in Sants. The apartment boasts spacious surface 90m2 with an elegant interior and a crisp white design, which makes for a wonderful and welcoming appearance. There are three double bedrooms in total, which allows for a maximum capacity of six.
It's also located in the Sants Montjuic. City's most crucial places are easy to reach with metro. Closest stations names are Mercat Nou (L1) and Badal (L5). Feel also free to visit unbelievable show near Placa d'Espanya that is called Magic Fountain of Montjuic!

From 1588€/MONTH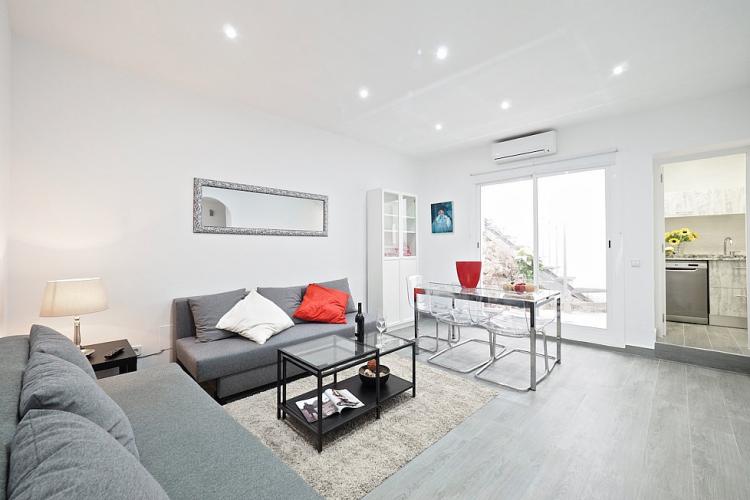 Great proposal if you want to come with a big group of friends or family once again. You will have an access to two private terraces: one accessible from the entrance with a perfect table for outdoor dining, and another accessible from the dining room with comfortable sofas and lounge area.
It's really quiet apartment with the superb neighborhood – it's 5 minutes from Park Güell and from Parc del Guinardó, so you can run in the mornings or enjoy the most popular park in the city. There's also Bunkers de Carmel where you can watch the sunsets and see one of the best Barcelona's landscapes. It's also very close to getting to Alfons X metro station (L4).

If you think an apartment is too much and you're looking for something else, you can always check out some great hotels here in Barcelona!