PINK SHOKO BARCELONA
You don't want to miss out on the most famous ladies nights on the beach you will ever experience! Girls get ready, there are many surprises waiting for you. Join us for the best Hip Hop music on our terrace. It's ladies night, so girls, just get ready to dance and move ALL NIGHT LONG ! We can not wait to be welcoming you this Monday to PINK SHOKO BARCELONA.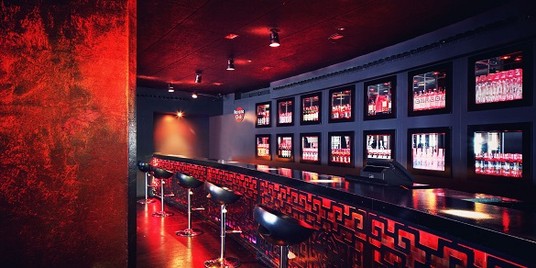 Find your accommodation now!
Come and join for PINK SHOKO Barcelona
★ FREE VIP Door Entrance* / (No queues without waiting outside!)
★ FREE Drinks and Champagne Bottles in VIP areas for Girls*

► MUSIC: MAIN DANCEFLOOR (R&B / Hip Hop / Top Hits)
Resident Dj: DJ MULY

Address: Passeig Marítim Barceloneta, 36
Prices: Free after signing to Barcelona Home guestlist.
Schedules: 22h00 – 5h30
Web: http://shoko.biz/
Please note that the club has the rights to refuse access if you do not follow the dress code or any other regulations of the venue.
✔ Dresscode:
♀ LADIES: Elegant (high heels and dress)
♂ BOYS: Shirt & Shoes (No sports shoes or t-shirts)
*Please be there 30 before the closing list, to make sure you arrive in time