Most people visiting Barcelona think, this is the city where they can just let go and party as much as they want, behave whatever they feel like and start behaving like animals when getting drunk, since nobody knows them anyways. But all of this neglects that there are also people actually LIVING in Barcelona. Just look at these pictures and figure out what they feel like when getting out on the streets, on their way to work, and then see this: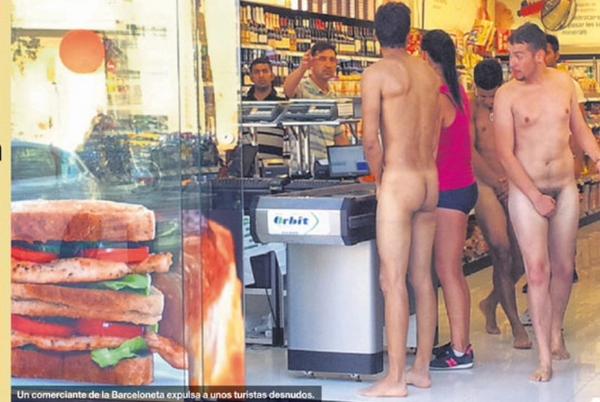 Now we need to make something clear:
Barcelona is not the city where you can allow yourself everything, and get away with it. There are rules. Your freedoms only go as far as you don't invade other people's freedoms. Here are some city guidelines regarding indecent behaviour:
It's prohibited to defecate, urinate, spit in public, especially in when there are many people around or minors, or in protected buildings. Leads to fines 300€ in general, and 750 to 1500 for the latter violation of the law.
It's prohibited to consume alcoholic drinks in public spaces, be it in glass bottles or cans, violation will lead to fines ranging from 30 to 100€. Not putting your bottles, glasses or cans into the trash will cost you 500€.
If alcohol is being consumed by a group of people in public, especially when there are minors around, fines will be as high as 750 to 1500€.
Vandalism, aggression or negligence in public will lead to fines of 1500 to 3000€.
Being nosy, be it shouting, affray, or loud soundsystems will cost you 500€.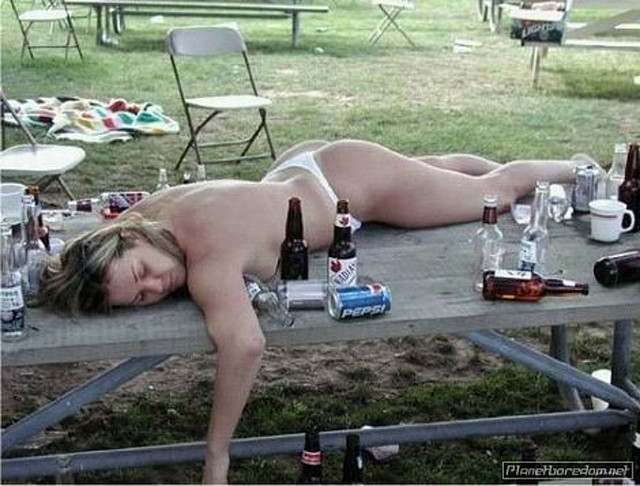 Drunk and naked in Barcelona (photo credit: Rokr Rafterson cc)
Since May 2011, Barcelona's town hall has also banned wearing swimsuits outside of beaches, apart from nudity in general. The only nude beach in Barcelona is the one of Mar Bella. You are also not allowed to take of your shirt in public. Violation of the law will lead to a fine of 300€.
Just don't go naked in Barcelona.