The annual Mecal Festival Barcelona (a major international short and animation film festival) is celebrated every spring in the time around March and in 2018 was opened its 20th season! Mecal is one of the most important film events in Spain. Films by both professionals and amateurs will be featured at this wonderful celebration, attended each year by thousands of film makers, industry professionals, and cinephiles. Last year more than 300 short films were showcased from several different countries. If you are a true movie buff, you should definitely check out Mecal Festival Barcelona 2019!
And if you´re seeking accommodation near the major venues of the Mecal Festival (Institut Francais, Design Museum, Casa Gracia, Museu d'Art Contemporani de Barcelona (MACBA), Fábrica Moritz), check out our apartments in Ciutat Vella and apartments in Sant Antoni and Apartments in Raval.

Each year the Mecal festival showcases short films divided into four different categories: animation, documentaries, fiction (oblique), and international. The animation section was only added in 2013, but now includes 6 different programs with the most remarkable national and international short films in various formats, such as the classic cartoon and stop-motion.
In the documentary section you can expect dramatic works that will allow you to learn about certain aspects of reality far from our ordinary lives. The films featured in the oblique section consist of short films in which creative writing and innovation are reflected, at a narrative and formal level. Lastly, in the international section you can expect films that attempt to illustrate the diversity of plot, aesthetic features and gender in the current worldwide production of the short film format. These four sections belong to the official competition sections, within which filmmakers will compete to win film awards given out at the festival.
Parallel sections
In addition to the competition sections, Mecal hosts several parallel sections each year. Examples of year 2018 parallel sections were Soviet Animation, Capitalims, Comedy, Rape Culture, Horror, Trash Anim, Catalan talents, Spanish talents, Womart, Session for Children and more. For folks with a very particular interest and a taste for more experimental (okay, let's say a bit naughty) films there is also a section named "golden shower". If the name hasn´t already given it away, this is the sex section. Need we explain more?
Invited: Scotland
Each year a different country is showcased at the Mecal Barcelona film festival. Last year Scotland was the proud guest country together with the Edinburg Short Film Festival. Even though Scotland is a small country, it still has many amazing films to offer. The visitors at Mecal had the opportunity to see the best Scottish short films, documentaries, and animation films, and every year different country shows its best from the film production in the country.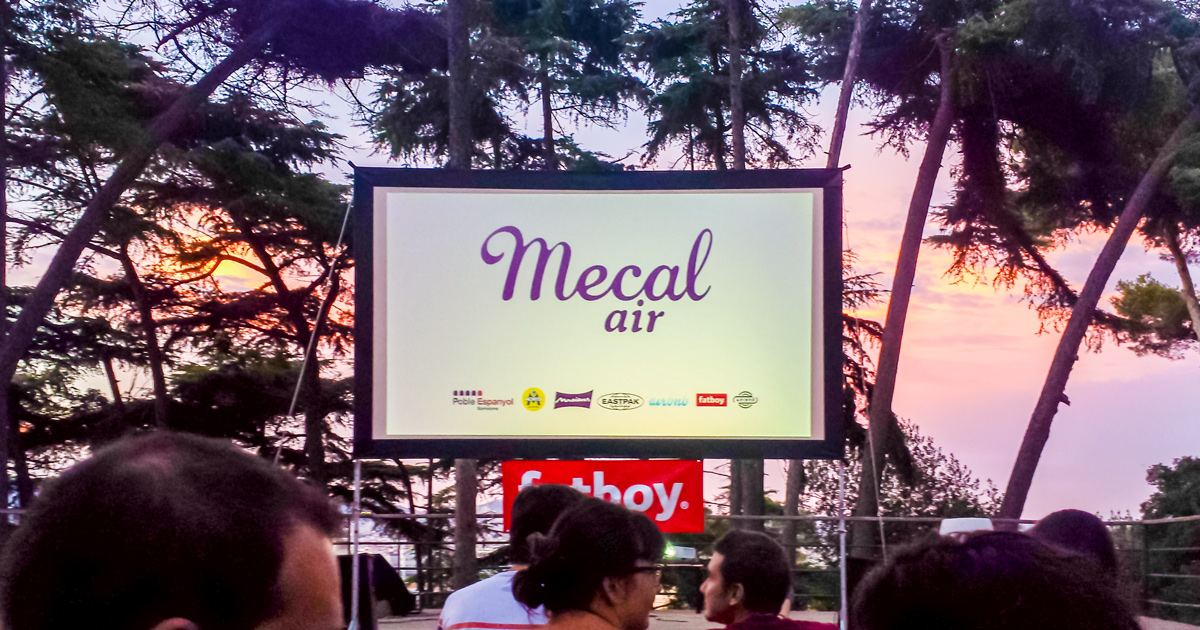 There is more!
Besides films, the Mecal Festival offers every year special events such master-classes in scripts by Alfred Perez Farga and Roger Danes, and in transmedia mind by Daniel Resnich. More masterclasses include one with Marko Mestrovic and Franck Dion. There are also several animation workshops for film teaches and a programmers´battle. We are looking forward its 21th year in 2019 and the special films and workshops that will be offered!
Schedule and Prices
The Mecal Film festival is held in spring, during March. The official dates and programme for season 2019 are not published yet, so check the official site of the event for more information soon! For more information about previous years and schedule, check the official website of  Mecal Festival.

Prices vary from €4,50 to €25,00 depending on the kind of ticket you purchase. For more information about the prices, check the Mecal website.
Contact
MecalSubt / Associación Mecal
C/ Clot 46, 2°-2°
08018 Barcelona
[email protected]
Tel / Fax: + 34 93 247 03 53
Looking for an apartment in Barcelona? Check out our SPECIAL DEALS ON APARTMENTS all over the city with Barcelona Home!