If you are coming to Barcelona, but you are not into following the typical touristic paths, then, you are in a proper place! Bearing in mind the famous quote "When in Rome, do like a Romans do", together with the Catalans from our Barcelona Home team, we have prepared the list of 8 steps to be like a local in Barcelona. Learn more about the customs of this amazing region of Spain to fully enjoy your stay in Barcelona.
At first, take it easy
Relax, smile and appreciate moments with your friends and family. Forget about the rush. Although Barcelona is a big city full of people from all around the world, the locals always have time for morning coffee and a small talk with a neighbor or cashier in a supermarket. If you are coming to Barcelona you should definitely slow down and simply take the things easy!

Escape the crowds in tourist hotspots
There is no doubt about that Catalans are proud of every single monument and beautiful building in Barcelona, but what they appreciate even more are uncrowded places, where they can feel free to talk with friends and spend time without rush and pressure. That's why they avoid, for example, the touristic La Rambla (and under any restriction, don't buy souvenirs and eat in the restaurants located there). The same will be with Barceloneta beach. Spending time on an extremely crowded beach, is definitely not what the true Catalan would do. Instead of this, locals recommend heading to charming El Born for romantic walks; to El Raval for some multicultural vibes and to have a beer in bohemian Gràcia. For the beach, they will choose the ones on the east of Barcelona: Platja del Bogatell, Nova Icaria or Mar Bella. You can also take a train and go to wide and quiet beaches out of Barcelona, for example, Badalona, Ocata, Castelldefels or Sitges.

Eat like a local
Typical Catalan starts his weekdays with a light breakfast (desayuno). It's usually a cup of coffee with milk (cafe con leche) and croissant or another sweet roll. A salty option will be a toasted bread with smashed tomatoes and jamón Serrano. However, on a weekend, typical Spanish family will eat kind of a brunch (almuerzo) which contains sausage with beans (Botifarra amb mongetes), eggs or tortilla de patatas. Another dish you need to try to be a little bit closer to the locals is churros con chocolate – a fried pastry sticks served with a cup of hot chocolate.
Then, for lunch have some paella. This famous Valencian mix of round rice cooked with vegetables, seafood and/or meat has also its Catalan variation with thin noodles instead of rice. Why for lunch? Well, you will see many tourists enjoying the paellas for their late dinner, but every local will tell you that this dish is too heavy to eat it at night!
Paella con fideos
Botifarra con fréjoles
Calamares a la romana
Last but not least, go for tapas. There is nothing more typical than a group of Spanish people sitting around the table with small plates full of delicious dishes and small glasses of beer (cañas). So, choose your favorite tapas bar, have patatas bravas – fried diced potatoes with spicy sauce, gambas al ajillo –  garlic shrimps or calamares a la romana – fried squids and others. Order many small plates with different specialties, try everything and share it with your friends and family! And…
…Drink coffee after a meal
Suprised that the waiter asked you at 10 pm if you want a coffee after the dinner? To not act like a guiri* you better order it! In Mediterranean culture, it's normal to drink an espresso or cortado (coffee with a little amount of milk) after finishing a lunch or dinner. It's good for digestion, helps modulate a blood sugar level and will make you feel more awake after a Spanish gluttony!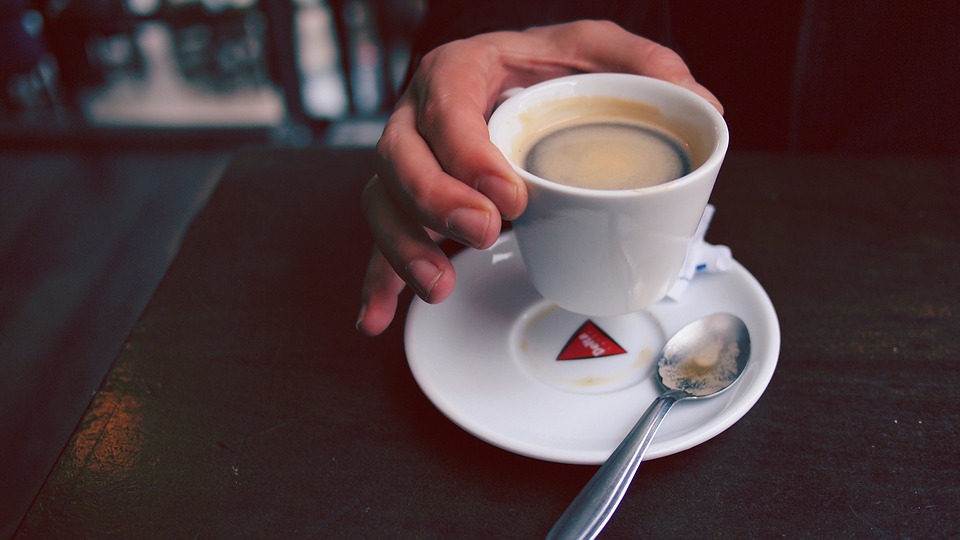 Get used to the Spanish hours and have some siesta
During your stay in Barcelona, you need to get used to the specific hours of work, meals and opening hours. At first, forget about eating in a restaurant from around 4 pm to 8 pm. Between this hours almost all of them are closed! Moreover, it doesn't mean that Catalans will be there at 8 pm. They usually start dining at 9 pm or later, even with their kids! Also, work at Spanish companies starts a little bit later, around 10 am and ends at 7 pm with one hour of a break for employees. Sounds strange? Well, once you try siesta, you will want to go back to the "normal" schedule 😉

Don't go out during the heats
To walk through la Rambla in the afternoon in August or sunbathing on the beach at 12 am when the thermometers show 30 degrees in definitely NOT what the locals would do. Of course, Spanish people love the sun and high temperatures but they know how to enjoy it wisely. If it's not necessary don't spend too much time outside between 12 am and 2 pm when the sun's burning rays are the strongest. Effects of not following this rule? Just take a look:
Have a vermut
The British have their tea five o'clock, the French vine time, and the Spanish, vermut. It's an afternoon aperitif while people meet and drink sweet, aromatized vine vermouth accompanied with some olives, almonds, anchovies or small sandwiches called montaditos. Since the second part of XVIII and XIX century, the vermout was as popular as siesta and now, after years the custom of vermutear  (having a vermouth) come back to Barcelona. You can have it in some modern vermouth bars or traditional bodegas where you smell the barrels. Where to try the best vermut in Barcelona? For some old style vibes, locals recommend Quimet y Quimet, Casa Del Molinero and Morro Fi. To drink vermouth in a place with a modern touch, head to Bormuth, Lo Pinyol or 33/45.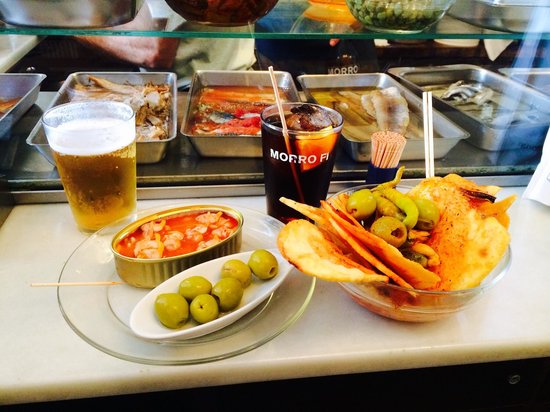 Learn Spanish and Catalan
Finally, if you really want to know the Spanish culture, you should definitely learn the language. In Spain, there are 4 regional co-official languages and Catalan is one of them. Together with Castellano (aka Spanish) they are official languages in Barcelona. As it's much easier to discover others cultures if you know the language you should learn it! Although almost everywhere in Barcelona it's possible to speak English, then if you know Spanish and some Catalan you will be able to be more into the local habits and tradition.
Do you want to start to learn Spanish in Barcelona? Get a discount and book your course here!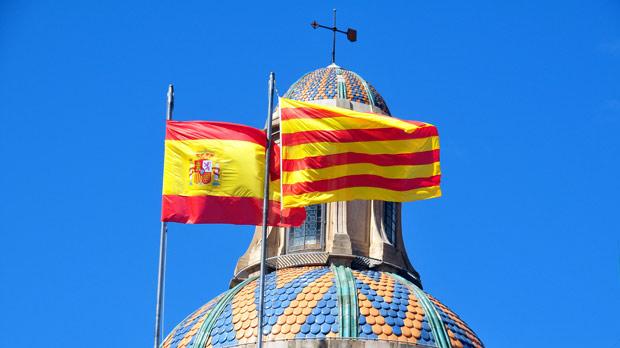 * Guiri (pronounced [ˈɡiɾi]) is a colloquial Spanish name used in Spain applied to foreign tourists, particularly from prosperous countries in northern Europe or the Anglo-Saxon sphere.