If you are coming to Barcelona with a big group, you are probably looking for a large house to rent for your trip. When there are many people in the group you have to take into account that there is enough space for everyone. For example multiple bedrooms and bathrooms, a big dining area and a great living room with big sofas where everybody can gather to spend some quality time together. Whether you are travelling with friends or a big family we have plenty of alternatives to offer. Check out our top 3 group accommodation recommendations to find yourself the perfect holiday home.
From 146 €/night




This magnificent designer apartment near Plaza Espanya truly resembles something taken straight from a fashion magazine. It has 5 lovely bedrooms, designed with a minimalist, natural theme for a sophisticated, uncluttered effect. The spacious living room, with its stylish black couch and comfortable sofas leads through smooth sliding doors to a bright and polished dining area surrounded by a pristine modern kitchen and access to a breezy private terrace with an additional dining space. The apartment is just a few steps from the bustling transportation hub Plaza Espanya, so you will be very well connected by metro and bus to every corner of Barcelona.
Reference number: BHM1-1036

From 146 €/night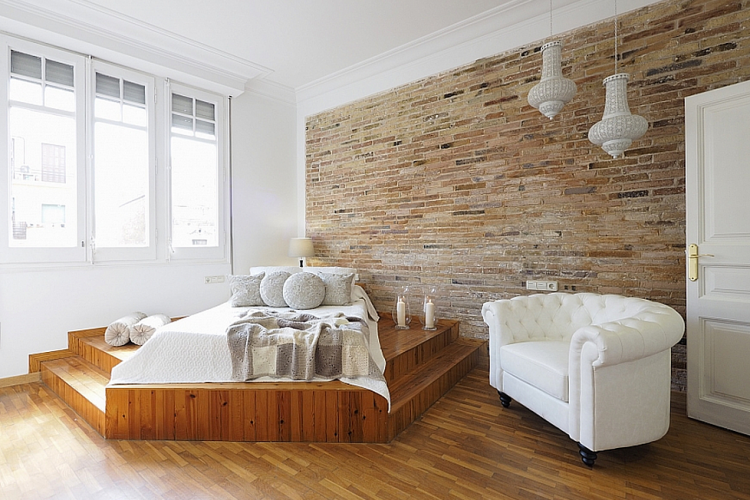 This luxurious penthouse duplex is located just steps from Plaza de España. The immaculately designed interior features a combination of elegant parquet floors, bright white and exposed brick walls, and arched passageways. We love the living area, decorated with a framed collection of metallic necklaces on the walls and furnished with a stylish white corner couch and delicate white vitrine. Four bedrooms are each designed with high quality finishes and a sophisticated color scheme of silver and beige. Along with 3 bathrooms and a fully equipped kitchen, you will also have access to a 60 m2 rooftop terrace with views of the neighborhood and the Las Arenas shopping center. The apartment is within a quick walk from many famous sites, including the Magic Fountain of Montjuïc, Joan Miró park and the Fira de Barcelona.
Reference number: BHM1-075

From 253€/night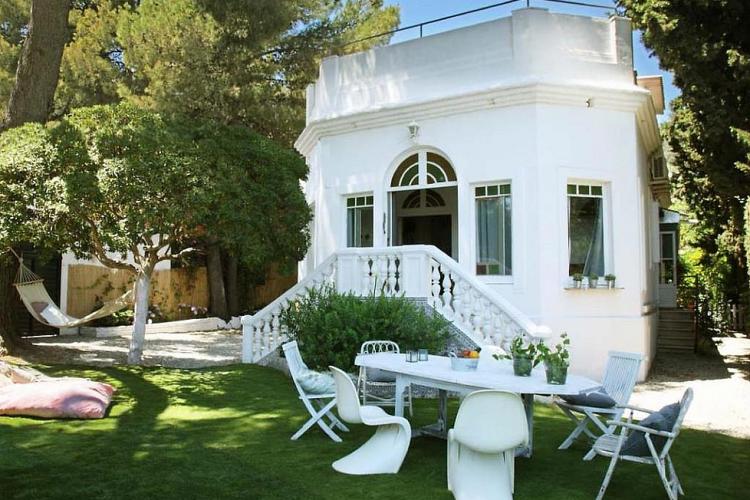 This modernist house for rent comes with 6 bedrooms, 3 bathrooms, garden and terrace. It has unique features like large garden of 320m2 with furniture to enjoy your time outdoors, a private pool, barbecue and a terrace on the top floor with wonderful views of the city and the sea. The house is located in the exclusive neighborhood of Pedralbes where you can find the Monastery of Pedralbes which is of the great cultural interests of Barcelona and the l'Oreneta Forest Park.
Reference number: BH-1518

If an apartment isn't what you're looking for, you can always check out some great hotels here in Barcelona!
Looking to rent an apartment in Barcelona? Check out our SPECIAL DEALS ON APARTMENTS all over the city with Barcelona-Home!