Do you feel like spending a day outside the busy streets of Barcelona? Are you visiting Barcelona or Spain together with your children and don't want to be overwhelmed with ever-present tourists? Then La Fosca beach at Costa Brava coast might be the perfect spot you're looking for.
About La Fosca
La Fosca beach is located in Palamós, in the coastal region of Costa Brava. Although Costa Brava's seafront is generally stony and wild (which can be assumed already from its title ´Wild Coast´), at La Fosca you can enjoy the comfort of lying in the fine sand. The first thing that catches the eye is the large semi-submerged black rock that is in the middle of this 500 meters long beach.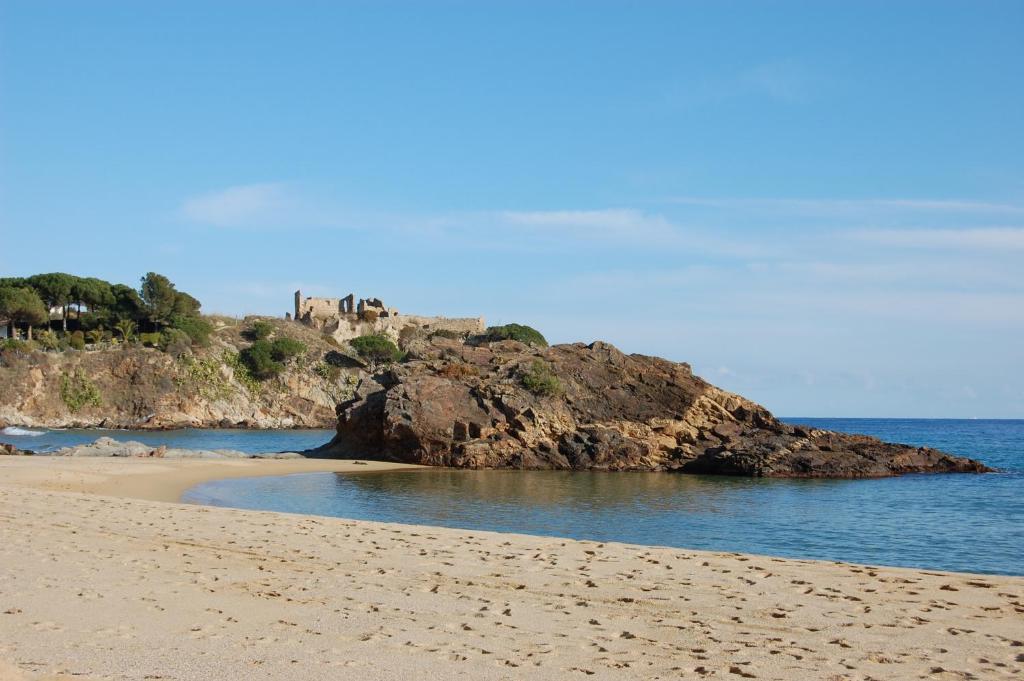 With only a few houses nearby, La Fosca beach has been a peaceful island in the overcrowded Barcelona area for decades. Even though the number of houses has increased over time and even large villas have been built there, the place still represents an ideal escape from the crowded streets of Barcelona. If you also strive for getting to know the Spanish/Catalan way of life more, La Fosca is your match. Since this beach is popular mostly among locals, you won't find crowds of tourists fighting for the last spot where to put their towels. So, as they say, when in Rome (or Barcelona), do as the Romans (Catalans) do!
La Fosca is ideal for a family vacation. With not so many tourists around you and your kids can enjoy the tranquillity of the beach. What's also worth a try is the local cuisine!
Restaurants to visit near La Fosca
Restaurant Dvisi
Restaurant Dvisi is known all over Palamós for its delicious Spanish and Mediterranean cuisine. Spending a nice evening and having a dinner here is probably the best way to end your day at the beach – it will actually take only 3 minutes to get here from the beach! However, the restaurant is very small so making a reservation before your visit is recommended!
Address: Carrer de l'Avió 5, 17230 Palamós
Ancora Restaurant
Another restaurant worth a visit is Ancora Restaurant, famous for its delicious fresh fish. And if you're a seafood-lover, you definitely have to try the Prawn Menu! Also, this restaurant is located only a few minutes from the beach so whenever you get hungry during the day, you're just a few steps away!
Address: Carrer de Josep Pla 43, 17230 Palamós
Photo credit: www.hotelancora.net
Where to stay in La Fosca
If you are planning a trip to La Fosca that takes more than one day, you are probably hunting for a place to stay as close to the beach as possible. Take a look at this family villa in Palamós. This rustical and cozy villa has wooden furniture and a spacious garden with a swimming pool. What's more, it's located just a few steps away from the splendid beach.
If this isn't the one you are looking for check out our website for more apartments in Costa Brava!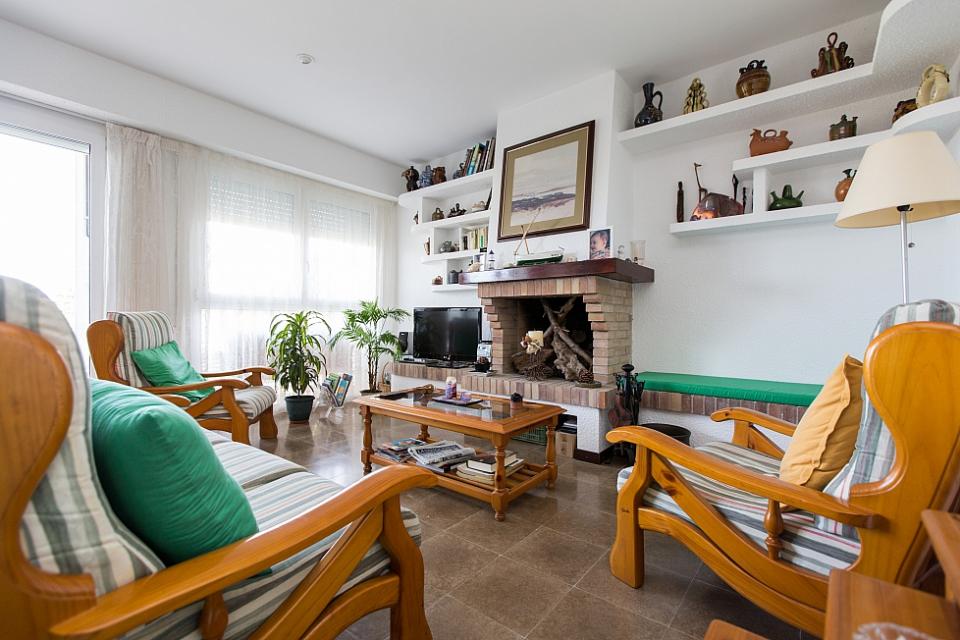 How to get there
By car: Get on B-10 in Sant Adrià de Besòs from Gran Via de les Corts Catalanes, C-31 and Exit 209. Take C-33, AP-7, C-35 and C-31 to Ctra. Sant Esteve. Take exit 326 from C-31. Follow Ctra. Sant Esteve and Camí de Cap de Planes to Ctra. Fosca. The route takes about 1 hour 30 minutes from Barcelona.
By public transportation: Take metro L1 to Arc de Triomf. Afterwards get on bus 1 at Estacio del Nord that will take you to Palamos, Sarfa. At this station switch to bus 5 that will take you to Palamos, Hospital (Dir. Palafrugell). This route takes around 3 hours.
Are you looking for a great accommodation in Barcelona? Look no further, we have what's right for you!