Do you live in Barcelona? Are you eating mostly healthy but at the same time nourishing food? Even if you are only on a holiday and would like to take care of what you eat this is the place you should definitely visit. Kaymana has just opened its doors a couple of months ago but has already created an own community that organizes activities like yoga classes and brunch at the beach. The restaurant pays extra attention to what they serve and create. Staff is a group of hard-working but at the same time amusing people, who are serving fast as well. It is located at one of the most favored destinations in the city, at Barceloneta Beach.  The place has a unique vibe with natural establishment meaning that they serve their food in upcycled shells and handmade spoons. Good news for vegans you are more than welcome to choose from various dishes from Kaymana's menu. Prepare yourself to have your breakfast/lunch/dinner in a very clean environment that carries a little Hawaiian concept that is present in the decoration.
Here are the drinks and foods that you will definitely meet when you step into this amazing atmosphere cafe:
Some Delicious Juices And Cocktails For The Hot Summer Days & Nights…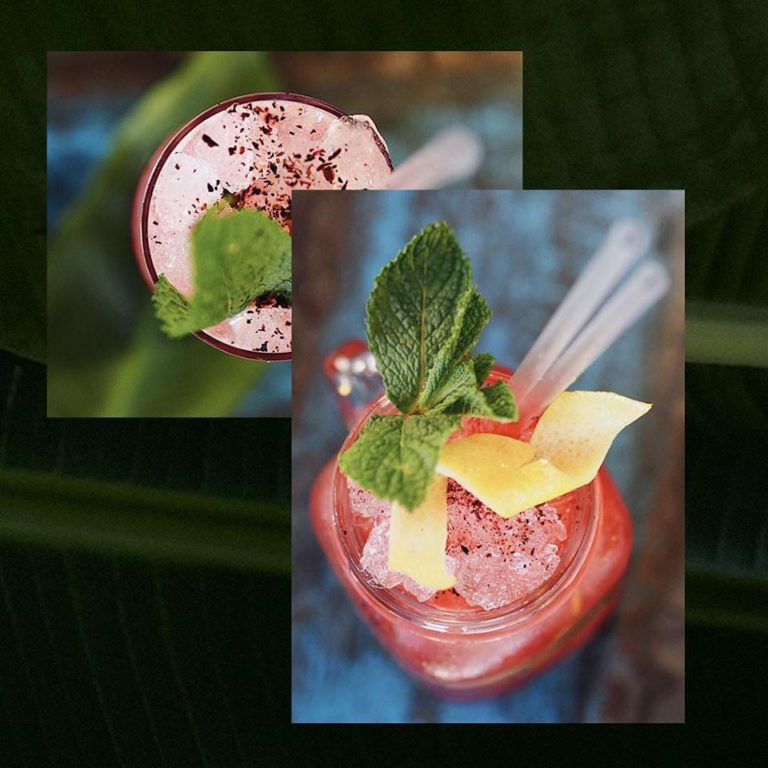 Any Idea For Lunch?… Salmon Poke Bowl: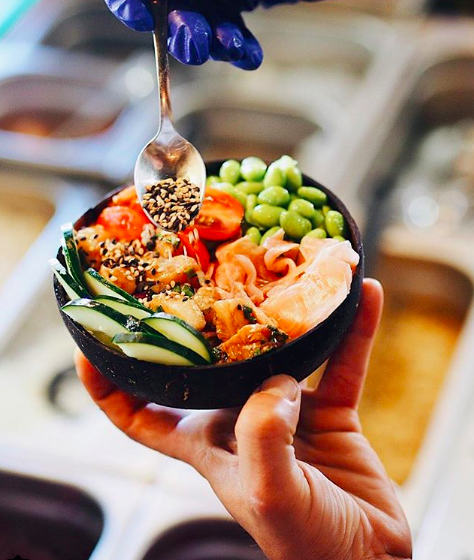 Would You Like To Eat a Hamburger? No Hay Problema…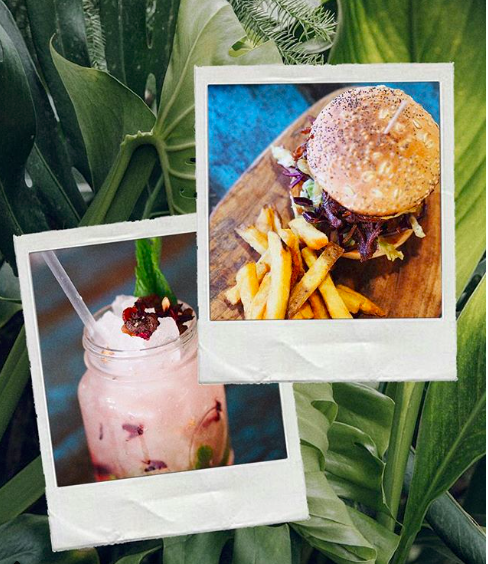 Don't Know What To Have For Breakfast? Refreshing Acai Bowl:
photos and video credits: @KAYMANA and KAYMANA 
Address: Carrer de l'Almirall Aixada, 21, 08003, Barcelona
Website: www.kayamana.net
Email: info@kaymana.net
Phone: +34 931 214 011
Opening Hours: Monday to Sunday from 12 pm to 1 am
Are you looking for a great accommodation in Barcelona? Look no further, we have what's right for you!