There is a place in Barcelona that breathes magic in and out. Aside from the magnificent classic attractions of Barcelona, Pudding offers you the chance to walk into the enchanted world of Harry Potter.
At Avinguda Diagonal, 515 right between the districts Eixample and Gràcia you will find this thematic coffee shop. Its location is well appreciated as there are not many family friendly cafes in the area.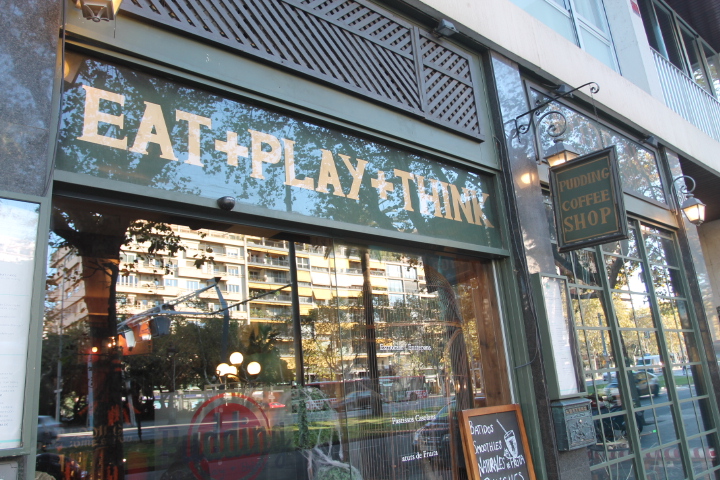 Pudding restaurant is a space where you can go to breakfast, grab lunch or just eat a snack while your kids roam around and play in the specified areas.
The place is divided into three floors and specially designed for children. There are spaces to take coffee, tables to eat and playgrounds or family corners to read. But undoubtedly the best of the place is its setting and decoration, based on the magical universe of J. K. Rowling.
Between the shelves and walls, you can find everything related to the world of these wizards, from the lightning bolt shaped scar the on Harry's forehead, brooms, owls, willow boxer to a selection hat and a mural of the Hogwarts castle and their lands.
The whole restaurant is set in the famous Harry Potter novels. The decoration of the three floors of the restaurant is amazing. In every corner, there are detail memories that take us to the Hogwarts School of Magic and Sorcery: the furniture, the shelves full of books, the banners of the different houses of the school and so much more.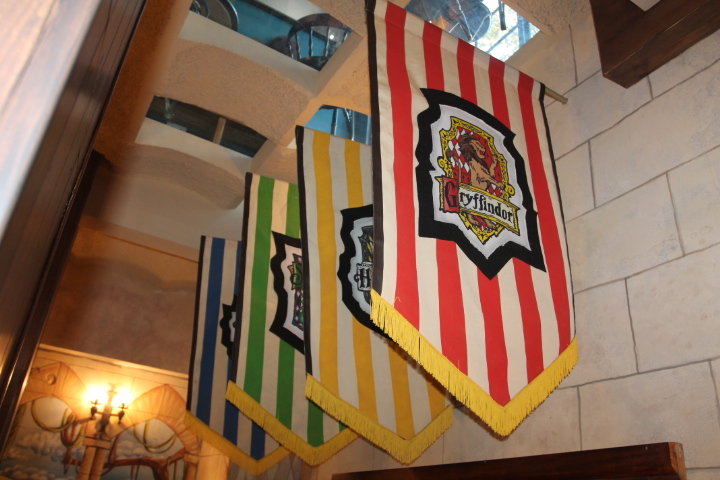 Aside from the décor, the food is simple but very good. They offer great cakes, pastries, and quiches that you can drink accompanied by natural juices, infusions and much more. At midday, they also have a full and well-priced menu.
It's a perfect place to stop by with the kids especially now that it's getting a bit chillier outside, so drop by and taste a mug of butterbeer a wizarding world Classic!
So if you are in Barcelona during the holiday season and looking for something out of the box and cool to see, well Pudding is just the place! Drop by their Harry Potter themed cafe and enjoy all the perks of the magical world of Hogwarts!
If you are looking for a place to stay we are here to help!