Planning a girls trip to Barcelona? There are so many options and things to see in Barcelona! If you have a hard time to decide what to do, then we're pleased to help you. We collected all our recommendations for the best Girls trip to Barcelona together with our best promotions for your trip! Shopping in the best streets, spa experience with chocolates and cava or a bike trip around the city, yes it's all up to you to choose. We hope you'll have an unforgettable trip.
Things to do 
# Discover Barcelona by bike
There are so many events and attractions in the different DISTRICTS of Barcelona that are a must see, and what better way to go sightseeing in Barcelona, than on a Bike. Donkey Republic is a worldwide bike rental company that has been providing bicycles since 2014. They have now expanded massively in over 15 countries and developed a Lock and Go app which is used to help you book the nearest Donkey Republic bike without any hustle.
What's more, the company is
offering 20% for Barcelona-Home customers
; simply using the code:
BCNHOME
! We guarantee that you will find the nearest bike close to your
APARTMENT
. 
Barcelona is one of the most photographed cities in the world and one of the most visited in Europe. It's summer and you are dying to share your trip pictures of Barcelona. This is why, at
BARCELONA-HOME
, we have gathered all the best
Instagram spots in Barcelona you can't miss
!
# The sightseeing must-sees while being in Barcelona
Barcelona is full of beautiful sightseeing, and this is some of the things you definitely should bike by if you are renting bikes. Some of the sightseeing you can't miss is The MAGIC FOUNTAIN OF MONTJUIC is worth a quick metro trip and can be the perfect place to bring friends, and the best part is that it's free.
FONTAINE MAGIQUE DE MONTJUIC
PLACE REIAL
SAGRADA FAMILIA
It would be a shame to visit Barcelona without a trip to PARK GUELL featuring architecture by the city's most famous architect, Antoni Gaudi. One thing you most certainly should do when you arrive in Barcelona is to check out another work by Gaudi, the SAGRADA FAMILIA. If you are in need of a break in all the activities, you should definitely make a stop at beautiful PLACA REIAL, which is also known as the Royal Square, is a square in the GOTHIC QUARTER of Barcelona. It is situated beside LA RAMBLA and is the only arcaded square of the city, which boasts character and makes it exceptional.
# Relaxing spa day
What better relaxing girl activity to do! Barcelona is full of luxury and relaxing spas. Try for example AIRE DE BARCELONA, which is a selection of carefully restored tranquil Arab baths. You can enter this eastern paradise for two-hour sessions and will be privy to their thermal and aromatherapies. Massage sessions can be added on as well. The spa is perfect for friends group visiting Barcelona. Treat yourself to their champagne and chocolates for extreme, well-deserved pampering.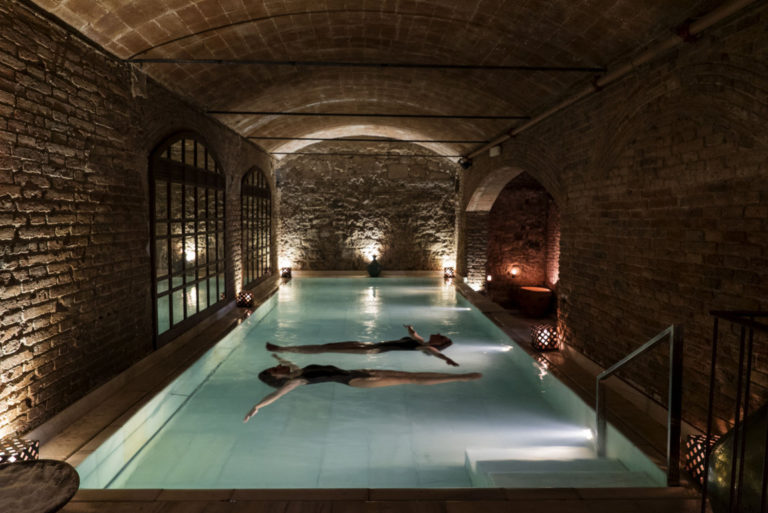 If you want to know more, then read our article about TOP 8 SPAS IN BARCELONA!
If you're looking to glamorize yourself, we also gathered the Best beauty salons in Barcelona, situated in some of the most accessible and easy-to-find locations, these beauty salons have a great reputation in the city for providing great quality services, making every cent count.
# The mandatory shopping trip
It would be almost rude to come to Barcelona with the girls and not spend at least one day running down the shopping streets! BARCELONA IS A SHOPPING PARADISE, that's for sure.  Barcelona has high-street chains such as Mango, Zara, Pull and Bear, Bershka, Masimo Dutti, and Zara Home are all Spanish brands – owned by the same company. Across the districts of EXAMPLE, CIUTAT VELLA, and GRACIA, you will find many shops, BOUTIQUES AND DESIGNER LABELS. You name it, you get it. Arty shops, vintage fashion, furniture, and homeware are best found in EL RAVAL.
If you want to 'tick' the items off your shopping lists all in one go, we have suggested you the Best shopping malls in Barcelona, that has almost everything you look for.
# Cava making experience
Only 50 minutes away from Barcelona you will find the first cava cellar in Spain where visitors can participate in the process of making Cava. This experience was started in 2004 by two young entrepreneurs both from families within the tradition of winemaking. Their passion for the cava production and of course their enthusiasm to share it with the rest of the world resulted in a unique offer for their guests to make their own personalized cava.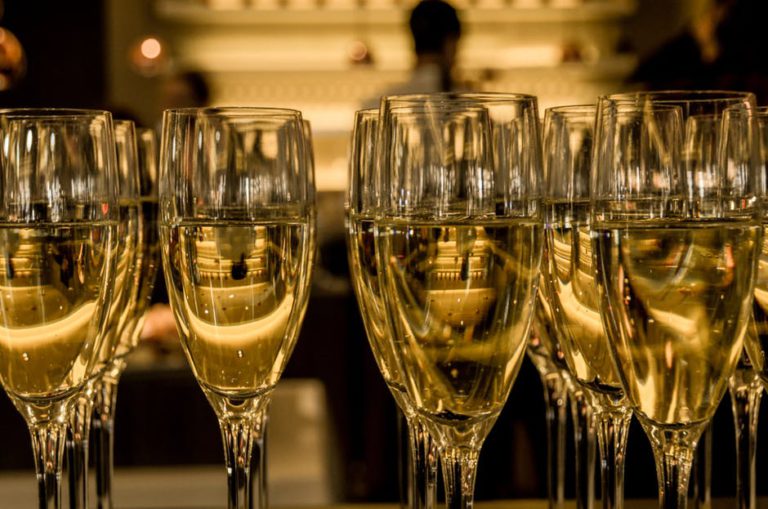 What does your booking include?:
A professional guide who knows the area and the world of wine and cava.
Train ride during which the guide will tell you about the wine-producing tradition in Catalonia.
Cava tasting.
Tour of the winery and the 10th-century estate house, Can Batlle.
Creation of your own bottle of cava which you can take home with you.
# Spend the day at the beautiful beaches
What trip to Barcelona would be complete without a trip to the beach (unless you go in the winter, of course!)? A beautiful spot to relax, people watch or join locals in a pick-up game of volleyball. Head to Barceloneta beach, one of the city's most beloved beaches, thanks to its sheer beauty and lively atmosphere.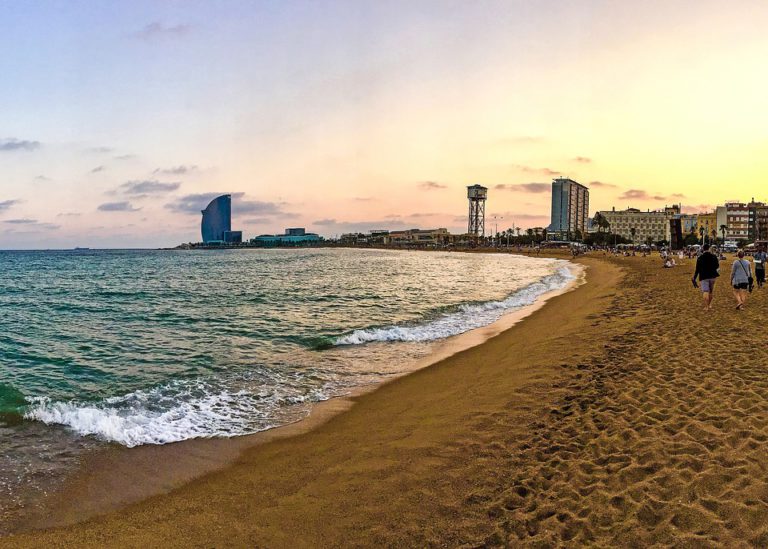 Bring some delicious fruits and wine over a great talk and enjoy the warm breezes and beautiful weather of Barcelona!
# Grab delicious cocktails
When talking about original venues for events in Barcelona, undoubtedly Icebar should be mentioned among the more innovative. A terrace located a few steps away from the beach (below Passeig Maritim de la Barceloneta) professional cocktail shakers and a unique space in Barcelona: a lounge entirely decorated in ice.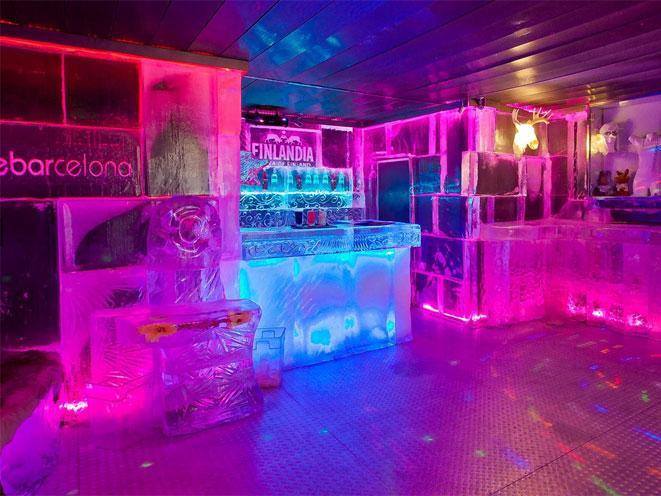 Enjoy having a beer, juice or cocktail at a temperature of 5 degrees below zero.
Relax and regain your body temperature on the terrace with views of the Mediterranean.
You can buy your tickets here! From 17,5€
What does your booking include?:
If you're going out for more cocktails you should try the New Bida App. This mobile App gives you one every 3 hours in any bar you choose from the wide list of partner bars. Type the special Barcelona Home promo code  BCNHOME18 to get your first drink free to try the app without the necessity to enter credit card details. Afterward, if you liked it and you want to get literally 8 cocktails free per day, the monthly cost of a monthly subscription is just 29,99€ (yes, that's the price you will spend for 3 cocktails in one night!). Don't waste your time and money, download Bida App now!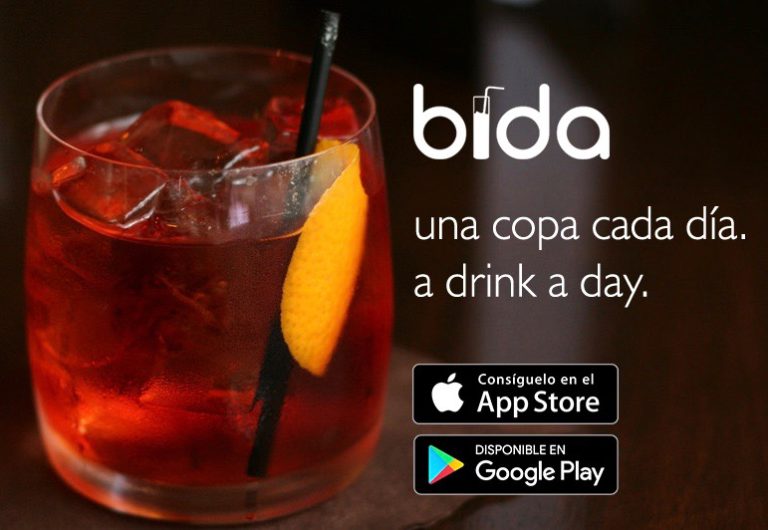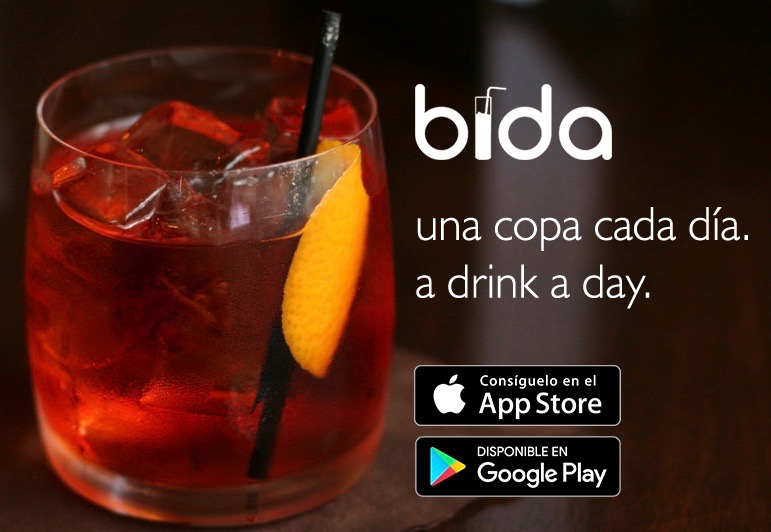 Can this be even better? Of course!
For all Barcelona-Home clients, that are in Barcelona for less than one month you can choose between other 3 special tourist short-term packages:
A 1-day visitor pass for 4.99€
A 3-day visitor pass for  9.99€
A 7-day visitor pass for 14.99€
# Go spend the night at the beach clubs
Barcelona is very well known as a city to party! Big clubs like Pacha, Shôko, Opium, are going wild every weekend. The nightlife really is as wild as you've probably heard. And by wild, I mean that it's unusual to show up to a club before midnight since they're open until 6 am. Most of the clubs also have special girls nights, and even free entrance and free drinks for girls!
If you want to go to
big dance clubs
in Barcelona, it's easiest to get in if you're on their
guest list
. Barcelona home has a guest list with a wide choice of places to go. You can find
join the list for the clubs here!
For more information or booking a girls night out, please contact us!
Where to eat
Take a look at our delicious perfect for girls restaurants in Barcelona:
Brunch & Cake
Big portions, fresh and high-quality ingredients, lovely full of light interior and great service. Isn't it enough for a recommendation? Oh yes, one more thing, prices are ok as well. Brunch & Cake is a simply delicious spot. In here you will have the most delicious, colorful and picture-perfect brunch you have ever tried. The food is so creative that you will see all people around you taking photos of their food. Even though it is that pretty, the taste and quality are good as well. It's really worth a visit and feels like an experience.
Flax & Kale
Lunch with style – we're talking Sex and the City in a Carrie Bradshaw style, at the trendy Flax & Kale. Flax & Kale is a restaurant by the same owner of Teresa Carles, who is a pioneer in vegetarian restaurants in Spain. Their ambition is to unite healthy cooking: raw food, vegan, gluten-free and flexitarian. The food is delicious and very beautiful. Try for example their pinks salmon burgers!
Sushibo
Sushibo Restaurant Barcelona has become one of the favorite sushi restaurants in EIXAMPLE, not only because of their delicious sashimi but for all the options that they proposed. Their sushi comes from the traditional Japanese style but with a conceptual and Mediterranean fusion and creativity. It's sushi and all its dishes are elaborated with ingredients of maximum quality and previous selection from the best suppliers of the market both national and international.
For all our Barcelona-Home clients we have a special offer and promotion:
15% of discount in restaurants, take away or delivery orders online or by phone. You just have to use the promo code BCNHOME to identify yourself! (Menus are not included in the promotion).
MAKE YOUR ORDER NOW or BOOK A TABLE writing the code in the Specific requests.
You can have a look at our Sushibo menu and download here.
Where to stay
Take a look at our girly accommodations in Barcelona:
ATTIC WITH PRIVATE TERRACE IN EIXAMPLE
Luxurious attic apartment with a simple and stylish design and magnificent private terrace with stunning views of Montjuic. Further down the long hall, you will find the modest but fully equipped, modern kitchen, and a gorgeous bathroom with a bathtub in which to enjoy a soothing bubble bath after a day of sightseeing.
From 1350€ / MONTH | 80m2 
SPACIOUS APARTMENT FOR GROUPS IN THE HEART OF BARCELONA
It is a completely renovated apartment located on the second floor of a historic building with lift in the corner of the Plaza Urquinaona. The large living room is the perfect place to sit and relax with a glass of wine and enjoy watching TV with international satellite channels, or a DVD or listen to music. From 288€ / NIGHT | 135m2 | License: HUTB-006853
PLAZA CATALUNYA APARTMENTS
Apartment in a prime location right in the middle of the buzzing Barcelona city center. The interior is dapper and the polished look is achieved through the use of bright and cool colors, as well as the great lighting. There are two bedrooms, both comforting and welcoming, styled with chic furniture and plenty of storage space.
From 2150€ / MONTH | 60m2 
Looking for more activities in Barcelona, then read our suggestions for 20 things to do in Barcelona!