Barcelona is a busy city and the volume of people, activities and options can wear you down. Fear not! Barcelona is also the perfect city for relaxation. From beaches to stretching out poolside, spas in Barcelona are guaranteed to blow your mind. You don't have to stress around in a hurry to see all the sightseeing, you can take a relaxed trip. You can also put in some relaxing points in your maybe long activity plan for your stay. Take a look at this guide about, how to get relaxed in Barcelona!
Things to do 
Spa
Barcelona is full of luxury and relaxing spas. Try for example Aire de Barcelona, which is a selection of carefully restored tranquil Arab baths. You can enter this eastern paradise for two-hour sessions and will be privy to their thermal and aromatherapies. Massage sessions can be added on as well. The spa is perfect for couples and solo visitors alike. Treat yourself to their champagne and chocolates for extreme, well-deserved pampering. If you want to know more, then read our article about Top 8 spas in Barcelona!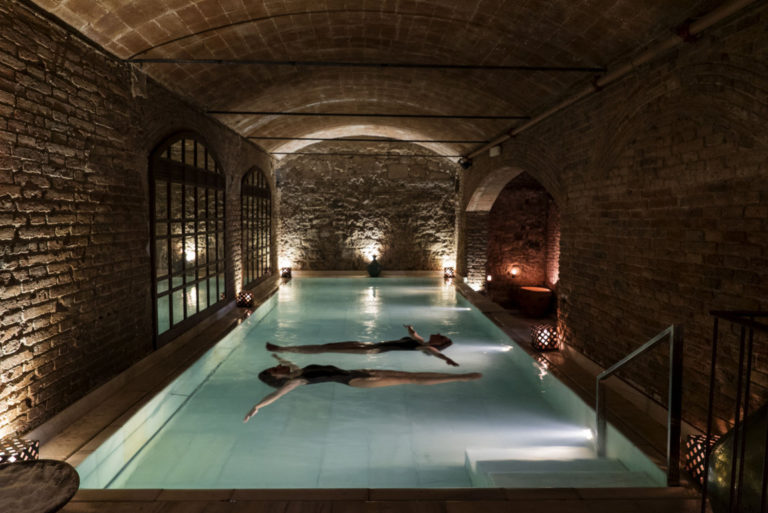 Yoga and Meditation
What better way than relaxing with Yoga or Meditation. Yoga strengthens your body, while meditation has been proven to not only promote stillness and a better quality of life, but it has been linked with other health benefits such as lowered blood pressure, cessation of illness, improved mood, weight loss, a sunnier outlook and better digestion. Try Bikram Yoga España, Shen Corpore or Mailuna!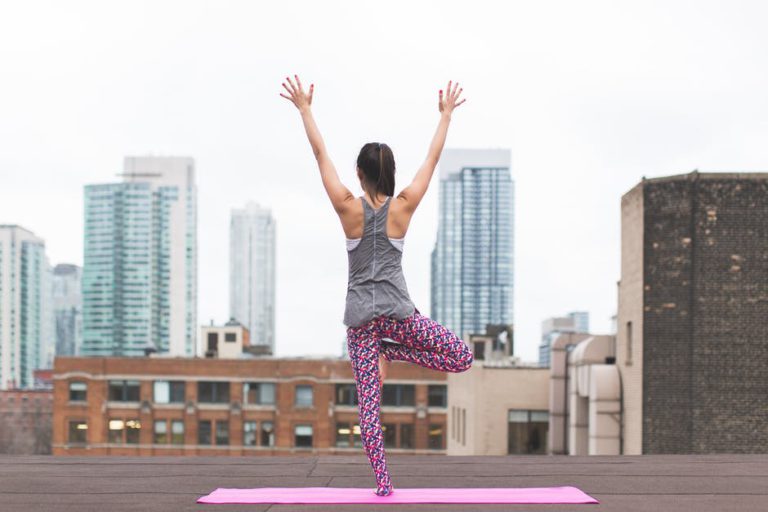 Go to the beach
Barcelona boasts a number of beautiful beach locations to suit everyone, from those looking to simply relax, to those looking for some extreme sports. With 400km of sandy beaches and sea, Nova Mar Bella beach is considered the most peaceful in Barcelona, and thus a perfect choice for families or those looking to relax.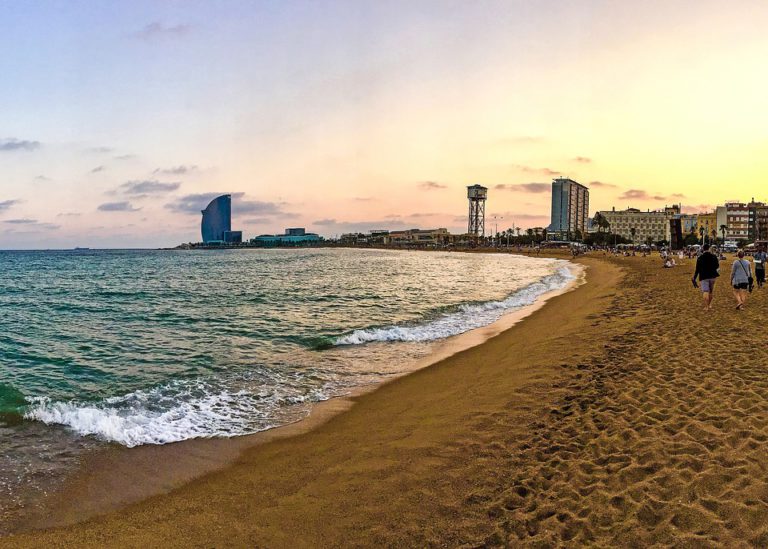 Relax in the park
Park Ciutadella is located in Ciutat Vella, Barcelona, Catalonia. This 17 hectares large park forms a green oasis close to the historical crowded area of Barcelona. For a few decades after its establishment in the 19th century, this was considered be the only popular green area in the city at this time. This was seen to be packed out with tourists and locals who used this area for fun and quality time with family and children in Barcelona. It's also the perfect place to relax maybe with a good book.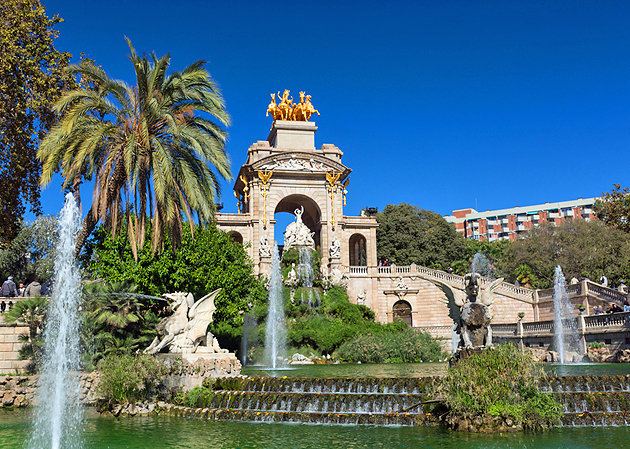 Slow Barcelona
Slow Barcelona is an intimate and open venue. It consists of a cocktail bar, a club and a private room for workshops, tastings, and events for individuals or companies. Slow is located in the center of the Eixample neighborhood and it has two floors and three rooms. But it is more than a normal cocktail bar or a club. It is a place where the staff takes care of every detail to create the perfect atmosphere. All is about being comfortable and … taking it Slow!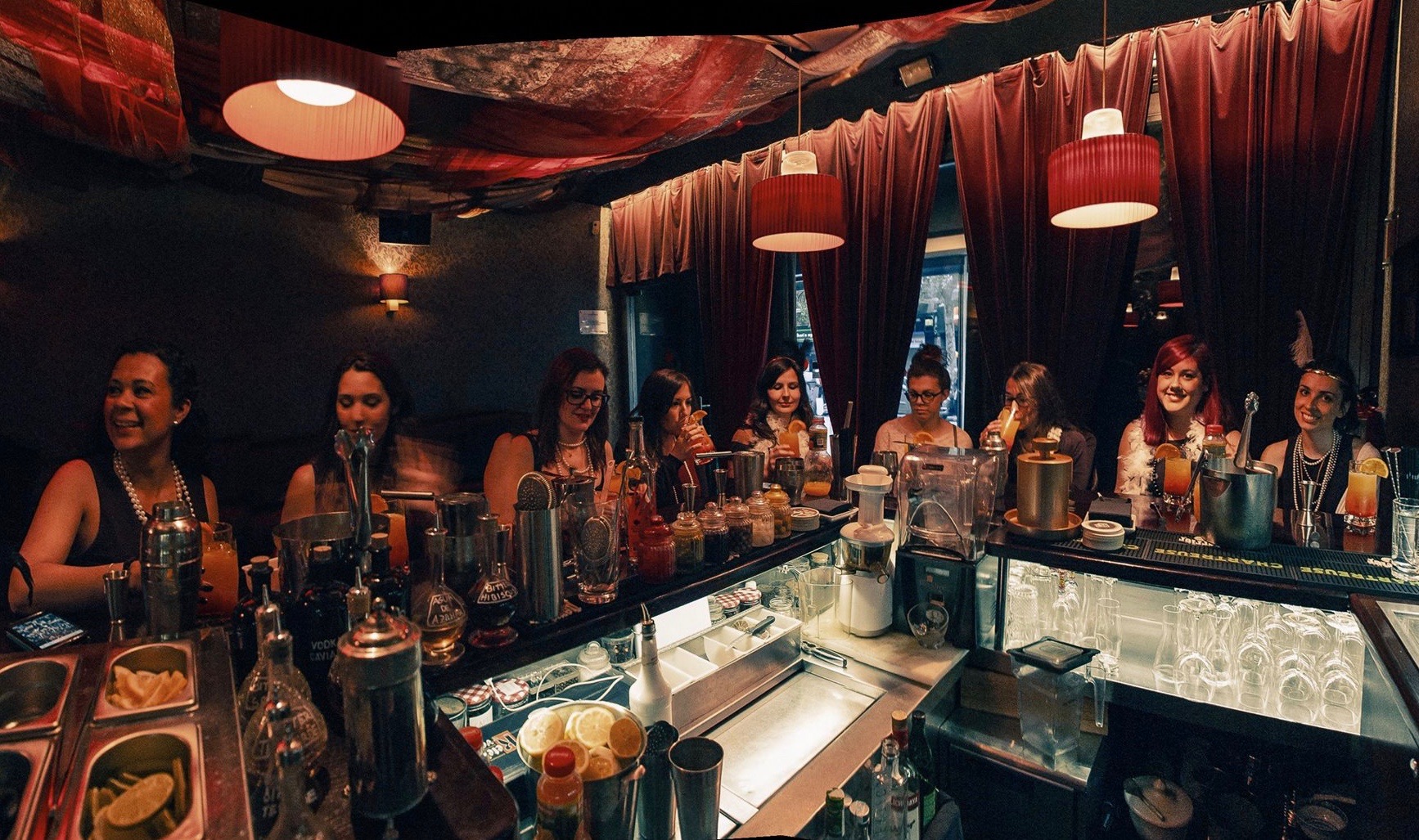 Where to eat
Take a look at our relaxed restaurants and dining experiences in Barcelona:
Outdoor Dining with Picnic! Picnic!
There is no better way to relax and remove yourself from the life's daily struggles then to head outdoors and have a picnic. It is a great way to slow down life, reconnect with nature and talk interrupted with family, friends and loved ones. Picnic! Picnic! will deliver a fully stocked picnic basket, filled with personally selected food and beverages as well as providing comfort in the form of blankets and cushions to make for the most relaxed outdoor dining experience.
If you want to organize your picnic choose your basket and place here!
Restaurant Ferrum lies between, the district Gracia and Eixample Dret. It offers a warm and intimate atmosphere. Therefore, it is the ideal place to relax, with your lover, after a long day of sightseeing. The menu presents a creative Mediterranean cuisine. Furthermore, it offers premium, fresh ingredients. To put it in other words, they are only seasonal.
La Lluna is an intimate restaurant situated in a classy building in Barri Gotic, the historical heart of Barcelona. Here they serve very deliciously, creative food for a very affordable price. The restaurant has nice atmosphere in a privileged setting. At the entrance, there is a luminous hall with an impressive skylight.
Osmosis is an elegant and intimate restaurant situated in the heart of the Eixample district. They serve very variedly and well-prepared dished with surprising combinations, based on local ingredients. The interior is cozy and is almost a minimalist space 2 floors, downstairs there are only 6 tables and 11 upstairs.
Where to stay
Take a look at our relaxed accommodations in Barcelona: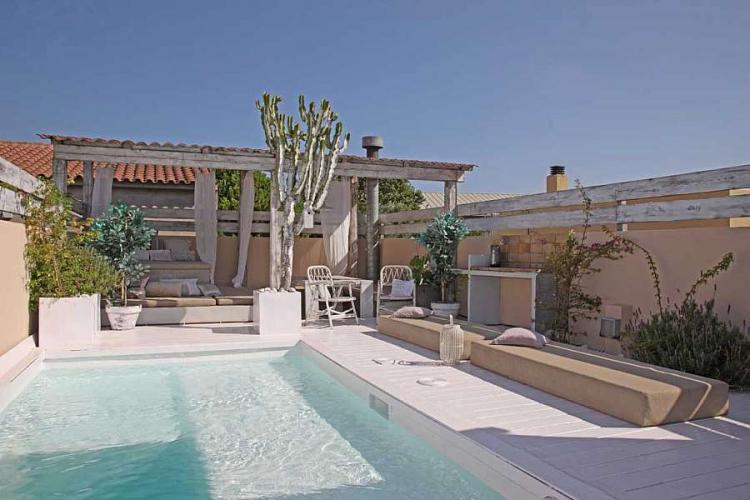 LUXURIOUS FAMILY HOME WITH POOL TO RENT IN BARCELONA
This great house for rent in Barcelona is located in one of the quietest residential districts of Sants-Montjuïc, just 2 steps from the parc of Montjuïc. This amazing home with pool in Barcelona is output to a wide solarium-pool equipped with sun loungers and parasols, ideal to enjoy unique moments of relaxation.
From 262€ / NIGHT | 350m2 | License : HUTB-004926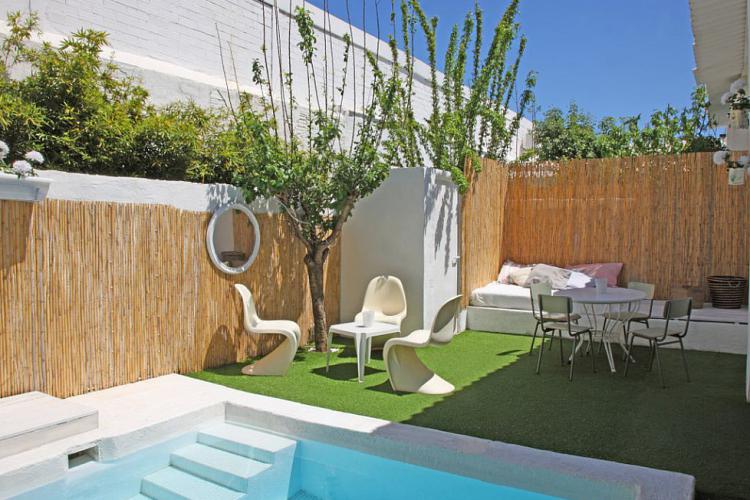 HOUSE WITH GARDEN AND SWIMMING POOL IN BARCELONA
A large private garden oasis is the chill-out room, barbecue and private pool. It is definitely a great choice for a large group that wants to enjoy his privacy and a great location, where breathing the tranquility of Montjuic, an area full of history and attractive mountain resort as the Poble Espanyol.
From 205€ / NIGHT | 120m2 | License : HUTB-009160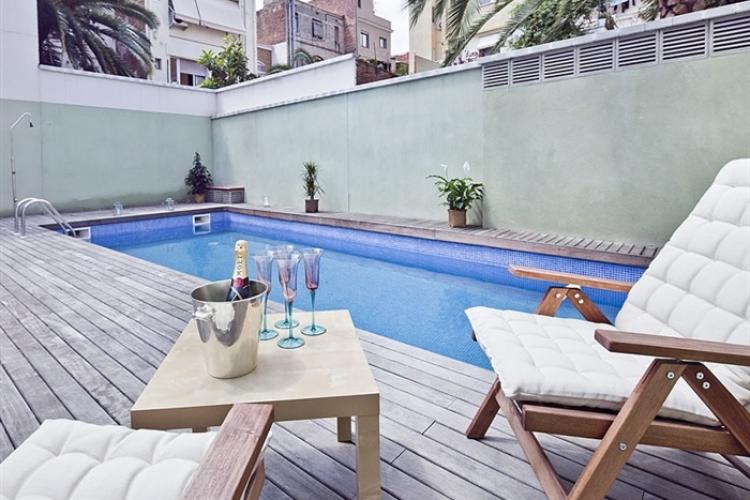 MONTHLY LETTINGS FOR FAMILIES, GROUPS OR EXECUTIVES

This apartment, with a minimalistic but efficient style, is perfect for families, executives, and for those seeking privacy and comfort near the center. Its sober colors and functional decoration will make you feel like at home. Also, you will find on the terrace a shared swimming pool.
From 99€ / NIGHT | 100m2 | License : HUTB-002892