Are you going to beautiful Barcelona, filled with exciting sights, architecture and nature? Then there's a great opportunity for you to get a guided Barcelona tour in different languages! There's a lot of different tour companies offering all sort of different tours in a lot of different languages. You can do it by walking, hop on hop off bus, bike and a lot of other ways. Here are our recommendations on Barcelona tours you might like in your language.
Barcelona og mere (Barcelona and more)
Tours in Danish (English and Spanish is also a possibility)
BARCELONAOGMERE offer tours for a maximum of 10 people and wishes only small groups. The tours are ideal for couples, families, groups of friends and small businesses. You decide the combination of the group as they do not put different groups together on the same trip. Barcelonaogmere would like to offer you a personal experience, meet your needs and make sure that you enjoy the trip in full with the ones you wish.
Did you get inspired and want to explore with Barcelonaogmere? Then hurry up and take a look at Barcelonaogmere's website and order your next exciting trip!
For any questions or requests for English or Spanish tours send them an email 
Free Walking Tours Barcelona
Tours in English, Spanish, French, German, Italian, Greek and of course Catalan.
Free Walking Tours collaborate with local guides from all over the world who have chosen Barcelona as their home and therefore can provide the trips in all those languages. They offer Free Walking Tours, Craft Tours, Bike Tours. They combine ecologically friendly tourism with social responsibility to give back to their beloved city of Barcelona what "she" offers to them.
Barcelona 365
Tours in Catalan, Spanish, Italian and English.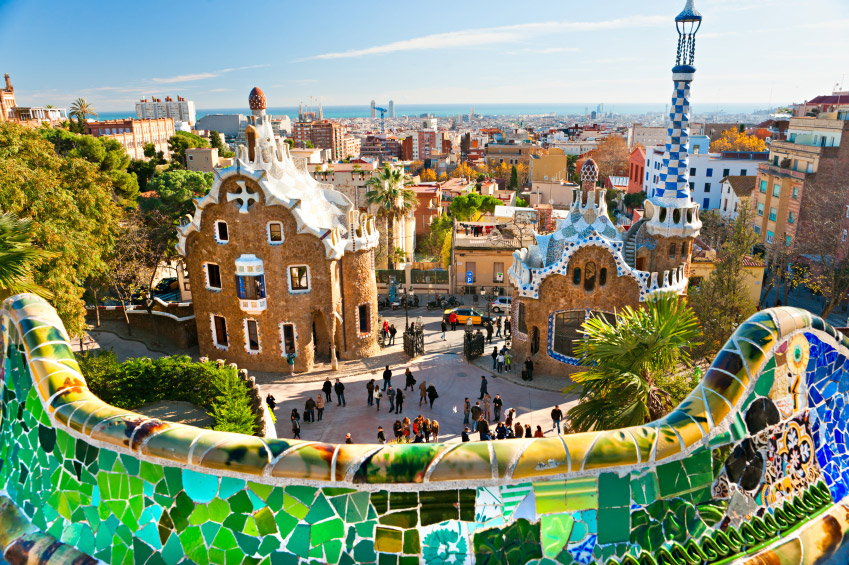 Get Barcelona shown by a passionate and enthusiastic man, born and raised in Barcelona. He is doing everything in his power to make your trip perfect. His intention is to deliver not only his knowledge as a tour guide but also his experiences as a Barcelonese and Catalan making you feel closer to the local style of life.
Orange monkey tours
Tours in English, Dutch, Spanish and German.
What is better than seeing Barcelona with somebody who lives there? The guide will be able to tell you the most intriguing stories about the history, culture, legends and traditions of Barcelona, share the funniest anecdotes of his/her own experiences and give you the best tips what to do during your stay in Barcelona.
Barcelona Bus Turistic
Tours in Spanish, Catalan, English, French, German, Italian, Portuguese, Russian, Hindi, Chinese, Dutch, Japanese, Arabic, Swedish and Hebrew.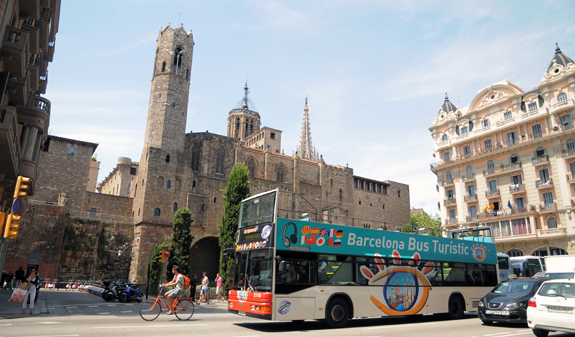 Enjoy this beautiful city with Hop-on Hop-off Bus! The BARCELONA BUS TURÍSTIC will take you on three different routes which have transfer points along the way, meaning you can change from one route to another with the same ticket. Choose the red, blue or green route, depending on the places you are most interested in visiting. BUY YOUR TICKETS HERE!
We hope you will have an unforgettable tour around the amazing city! If you are looking for a place to stay we are here to help you.