Are you looking for things to do in Barcelona? Are you fed up with traditional sightseeing and would like to find some fun activities for your holiday? Then this itinerary is for you! We gathered an itinerary full of interesting things to do for people who don't want to passively stare at buildings but require something more active instead. However, an active holiday doesn't mean only sports but, in addition to some physical activities, it also includes other fun and more relaxing things to do.
Things to do
Paella Cooking Class
Paella is one of the most famous Spanish foods and you can find numerous restaurants in Barcelona serving it. However, do you know how to make it? Taking a cooking class where you can learn with a professional chef how to cook paella is a fun and immersing activity that offers a possibility to learn about Spanish culture at the same time.
We recommend The Paella Club if you want to learn how to make a great paella. They have an authentic atmosphere and after an introduction, everyone gets to create their own paella from scratch. Depending on how much time you've got they offer 3 different packets with varying durations to choose from. Click here for more information and book your class!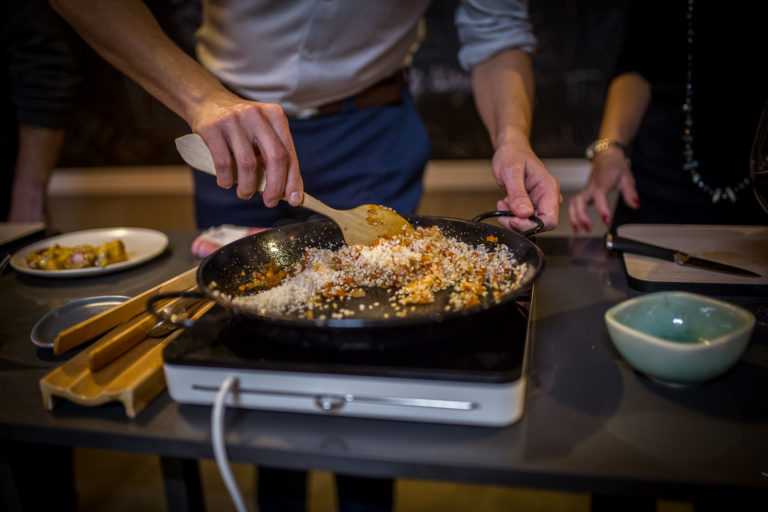 Water Activities
The summer of Barcelona can be hot, so enjoying a refreshing swim in the sea is a good idea. If you want to do something more different than just lying on the beach with all the other tourists, there are plenty of alternatives. Take a kayaking and snorkeling tour to Costa Brava's crystal clear waters to explore the sea life, caves and enjoy the sun. For example, Excursions Barcelona is a highly recommended company arranging these one-day trips.
Renting a boat is a good idea if you feel like experiencing the sea and the coast in total privacy at your own pace. With a boat, you can go wherever you want without the need to comply with the guide's instructions and the tour schedule. Head towards the sea to listen to the calming sound of the waves and take a swim or cruise to Costa Brava to explore the caves in the area. For example, La Foradada sea cave is definitely worth a visit and it is accessible by small boats. BDA Sailing Experience is a website specialized in boat rentals and they also have boats that don't require a license to drive so you can head to the sea even without it.
A fun and relaxing activity to do in Barcelona is stand up paddleboarding. It requires some balance but it is a nice way to enjoy the sea, not to mention that it is very easy to take a swim if you feel like cooling yourself during paddling. In addition to paddling, you can also do yoga on the board if you want a bit more challenge or your body needs some stretching. There are plenty of companies that rent paddleboards, like Stand Up Surf School and Molokaí SUP Center. If you are new to the sport you can participate in a class that teaches you the basics of stand up paddleboarding before heading to your own adventure.
Non-traditional Sightseeing
For some people, traditional sightseeing is too boring and Barcelona is such a beautiful city that it would be a mistake not to explore its small streets and impressive sights. Luckily there are alternatives that make it more entertaining. You can rent a hover-board and discover the city on your own with this new vehicle run by electric power. Segway is another relatively new electric vehicle that makes it more fun to see the city. If you want to get more insight into the sights you can take a guided Segway tour where an experienced guide explains you the stories behind the landmarks.
If you prefer walking to electricity-assisted vehicles you can set out on a treasure hunt to discover the secrets of the city. Unpuzzle Barcelona Treasure Hunt is an interactive outdoor game where you solve clues that are sent to your mobile phone and get to know the history of the city in a fun way. During the game, you will walk on the streets and get to see the sights while finding a treasure. This is a great way to spend time with your travel partners or even compete against them if you have a bigger gang.
Outdoor Activities
Since the weather is usually good in Barcelona it is nice to spend time outside enjoying it. When you want to feel some adrenaline, test your skills or do some sports, Activ Natura is a place to be. It is an activity park offering all kinds of different things to do, like tree-top adventure, archery, human table football, and Laser Combat. There you can challenge yourself to test your limits or have fun with your friends by participating in group activities.
If you want to explore the mountains around Barcelona in a more fast-paced way, you can rent a quad. There are plenty of diverse routes to discover in the surrounding areas. You can either go on your own adventure or participate in a guided tour where you don't have to worry about getting lost in the mountains. Many companies offer quad rentals and tours with varying durations and supplements, for example, Alquiler de Quad.
Where to eat
Amid all the activities you also have to eat to get some energy to keep going. During the day you might want to get something quick to have more time to do activities but in the evening it is nice to sit down and relax. Here are a few suggestions that suit well to an active holiday.
El Laurel
El Laurel is an Argentinian restaurant famous for its delicious empanadas, little pastries filled with different ingredients like meat, vegetables, and cheese. They have a good selection of flavours so making a decision can be difficult. In addition to empanadas, they have pizza, pasta, meat dishes, and salads. The place is small and has an authentic atmosphere, but if you are in a hurry you can also get a take out. It is a good alternative because empanadas are an easy lunch when you are on the go. The restaurant has a central location in Eixample neighbourhood, making it easy to reach.
Address: Carrer de Floridablanca, 140, 08011 Barcelona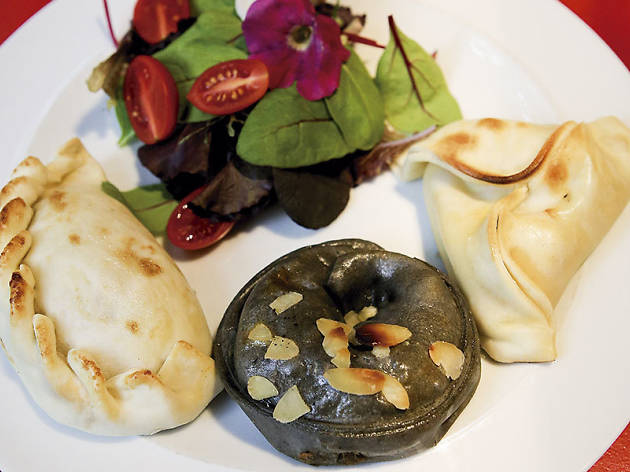 Makamaka
Makamaka is a 70's-inspired restaurant serving excellent hamburgers, salads, and cocktails. In addition to meaty burgers, they offer vegetarian and vegan alternatives. Their parmesan fries are a hit that is definitely worth trying if you visit the place. The restaurant has a cool atmosphere and friendly staff and what is more, it is located only a few meters from the Barceloneta beach. Thus, if you are SUPing or doing some other water activity at the beach it is fast and easy to get some lunch or dinner at Makamaka.
Address: Passeig de Joan de Borbó, 76, 08039 Barcelona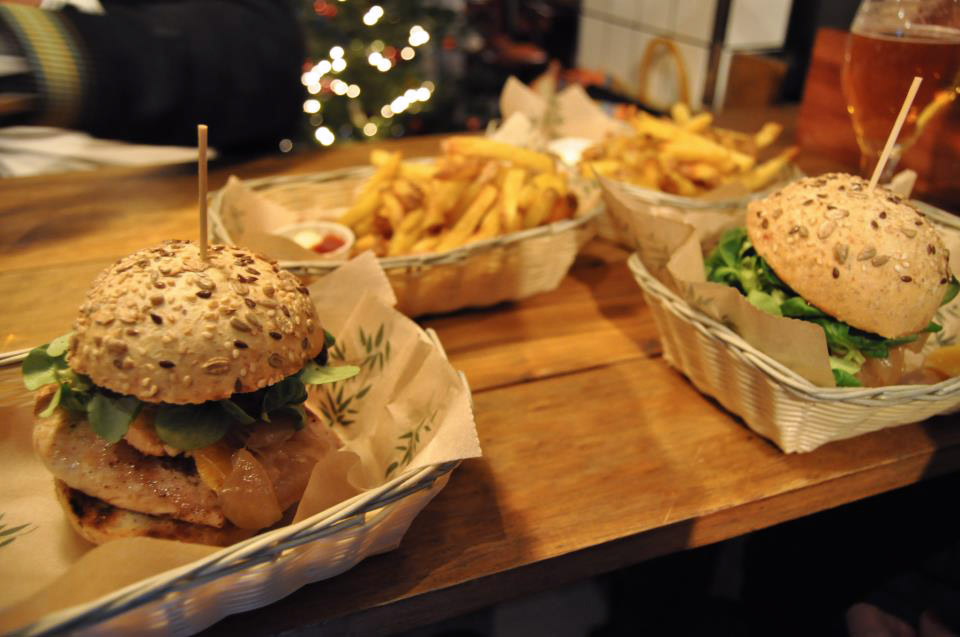 Semproniana
Semproniana is an authentic restaurant serving Catalan dishes with a modern twist. The food is made from fresh high-quality ingredients, which is why the menu changes according to the season. Another interesting detail about this restaurant is that you can choose the portion size of the dish, S, M or XL, depending on your appetite. Semproniana is located in Eixample and due to a former usage as a working place, the decor is peculiar, full of details and creates a magical atmosphere. It is a great place to sit down and have a relaxing dinner with your friends or family after a day full of activities.
Address: Carrer del Rosselló, 148, 08036 Barcelona
Where to stay
On an active holiday it is good to have an apartment with a central location so different activities are easy to reach. If you plan to spend a lot of time at the beach it's better to rent a place close by. Here are a few alternatives to consider.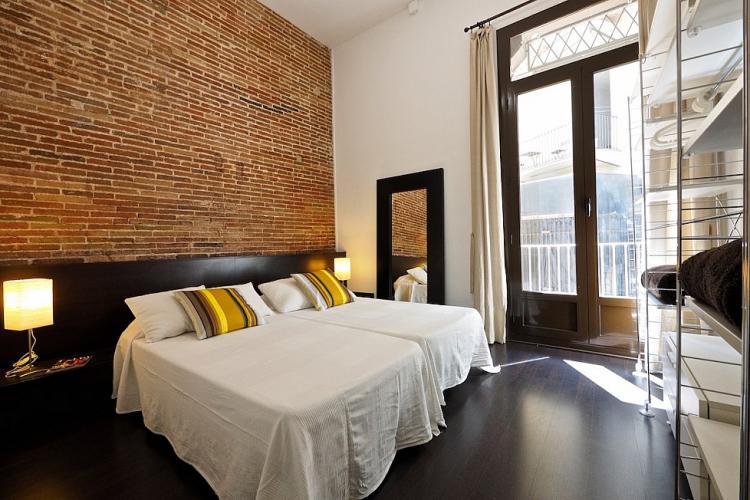 APARTMENT TO RENT NEAR PLAZA CATALUNYA
This deluxe accommodation has 2 double bedrooms, a modern bathroom with shower and a spacious living room equipped with 1 double sofa bed, and it can accommodate up to 6 people. Thanks to its enviable emplacement and its characteristics, this holiday apartment in Barcelona is a great choice to spend some holidays with your family or a group of friends. To get around in this part of the city is very easy as Plaza Catalunya is one of the main junctions of the excellent public transport of Barcelona.
From: €89 per night/ 75m2/ License : HUTB-001259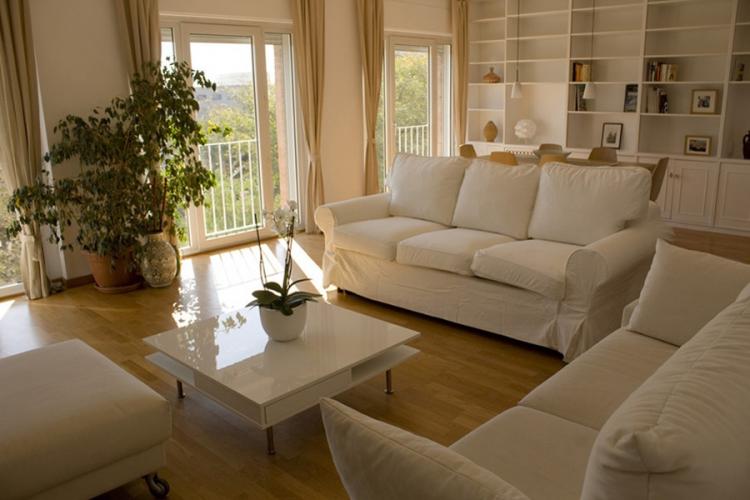 APARTMENT IN CIUTADELLA – VILA OLÍMPICA
A luxurious and bright apartment situated in one of the most visited places in Barcelona, the district Vila Olímpica. It is also only a 5-minutes walk from the beach. The living room of this sunny apartment gives a feeling of warmth thanks to its wooden floors and large windows, as well as its clean white furniture, perfect for relaxing. The apartment also has a balcony from where you can enjoy the Mediterranean breeze.
From: €151 per night/ 140m2/ License : HUTB-007640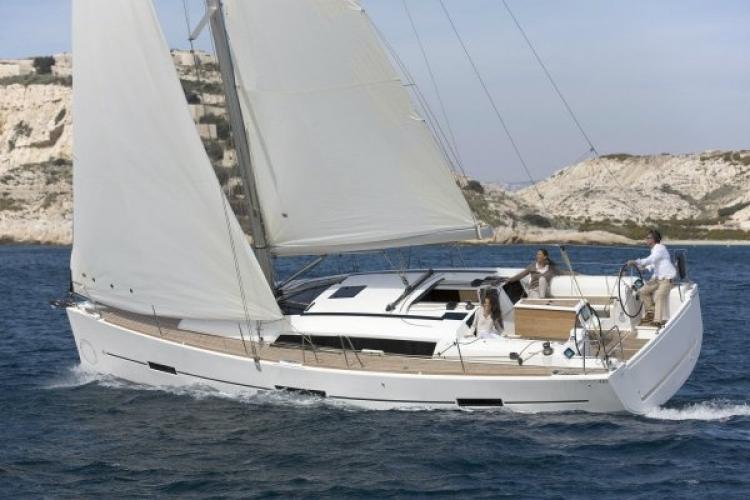 YACHT BARCELONA FOR RENT
If you want to get even closer to the sea you can rent Barcelona Yacht. It is a spacious and comfortable boat, situated in Port Olímpic, which is known for its elegance and stability. Its large main deck offers a place to relax outdoors while its comfortable cabins offer a place to rest. Enjoy the sensation of sleeping on a houseboat in a peaceful atmosphere, just a few steps away from the city center. For aquatic sports enthusiasts or for those looking for fun, this yacht is the perfect choice for your holiday.
From: €275 per night/ Capacity: 6/ License : HUTB-0000
Are you looking for a great accommodation in Barcelona? Look no further, we have what's right for you!