Are you going to the amazing city Barcelona, known for its architecture of Antoni Gaudi, splendid beaches and parks, fine museums and classy restaurants? Maybe you don't want to do all the normal things and want a fun and unique stay. Barcelona is full of unique and fun activities, so it's all up to you to choose. After doing fun and unique activities, Barcelona also has a great selection of unique restaurants. Moreover, you easily find with us a unique COMFORTABLE ACCOMMODATION to have some rest. For more information read our itinerary with the best fun and unique things to do in Barcelona. Enjoy your unique stay!
Things to do 
Rent an orange VESPA (like in the movies)
Try Vesping Barcelona, and discover this beautiful city on a nice Vespa!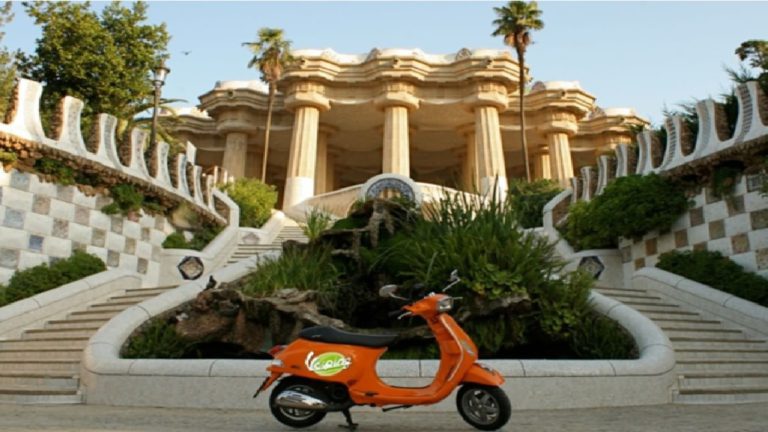 Scooters are certainly one of the favorite vehicles with Barcelona locals and the Vespa holds pride of place among them due to its combination of romanticism and comfort. We invite you to explore the city at your leisure with all the ease of access and parking you'll enjoy with a Vespa fitted with a practical GPS system.
What are you waiting for? Book your Vespa and get ready to discover the many faces of Barcelona on board a classic scooter!
You can buy your tickets here! From 65€
Swim in the Olympic pool
There's nowhere better to cool off or just hang out than this spectacular public pool, with panoramic views over Barcelona.
On the Mount Juïc, you'll find a diving pool and a 25-metre outdoor swimming pool, which is incredibly popular in summer with views of the city that are especially spectacular at night.
Dance swing at Parc de la Ciutadella
This summer whilst you stay in fantastic Barcelona make sure you come and join in Lindy al Parc. This wonderful swing dancing event takes place in glorious Parc de la Ciutadella and is the perfect opportunity for you to get your dancing shoes on.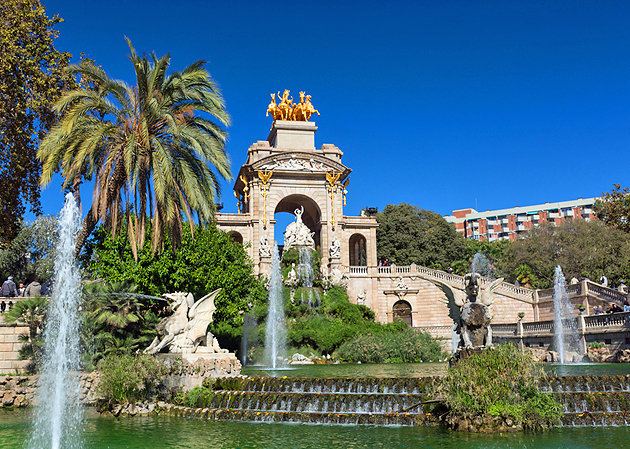 Lindy al Parc is normally held on the 1st and 3rd weekend of every month but during the summer more dates are added to cope with the seasonal demand. The question is are you an enthusiastic swing dancer or just a novice? We don't think it matters. You should head down and give it a go. Held in the leafy district of El Born, Parc de la Ciutadella is an ideal setting for you to let your hair down and try something new, exciting and cultural.
Lindy al Parc starts at midday every Sunday until 14.30 and is a chance to socialize, laugh and dance your way to a mid-afternoon lunch in any of El Born's many fabulous restaurants. Parc de la Ciutadella is a beautiful 70-acre venue and with everyone invited there is always a great turnout.
Get lost in Park Labyrinth
The Park Labyrinth is located on the northern edge of the city in HORTA-GUINARDO, just outside of the tourist radius.
This is considered to be the oldest park of BARCELONA and is viewed to be Barcelona's version of Granada's Alhambra, a magnificent royal estate surrounded with a fine interplay of fountains and gardens. To uphold the stunning beauty of Labyrinth Park, a maximum of only 750 people are allowed to enter the day on a daily basis.
Inside the neoclassical garden, there is an 820-yard long labyrinth which gave the name to the park. Right in the middle of the park is placed a statue of Eros, the god of love. Can you find the way through?
Book a local friend – guided tour
Do you want to see and adventure the city in a different way than with a map in your hand, then this app is the perfect choice for you!

TourGuide is a mobile application where tourists can find local people willing to help discover the most interesting parts of their world. Get to see the hidden spots only locals know, and not just the biggest according to the guidebooks. This will give you a completely different view of the city, and maybe knowledge you didn't even think about getting to know. Get to know the locals view on the city and maybe have some good bits of advice.
Make your own Cava
Only 50 minutes away from BARCELONA you will find the first cava cellar in Spain where visitors can participate in the process of making Cava.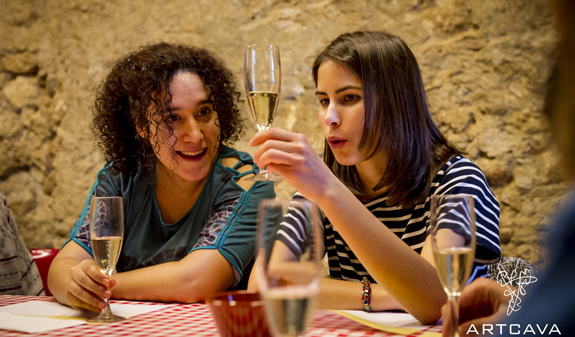 Once all the guests have arrived at the vineyard, there's a guided tour and you will get an expanded explanation about the processes of Cava. After that, you will taste different cava's and based on your preferences and favorite tastes you can make your own personalized bottle of cava!



What does your booking include?:
A professional guide who knows the area and the world of wine and cava.
Train ride during which the guide will tell you about the wine-producing tradition in Catalonia.
Cava tasting.
Tour of the winery and the 10th-century estate house, Can Batlle.
Creation of your own bottle of cava which you can take home with you. [/checklist]
Vintage shopping
Do you love vintage shopping? Vintage stores are present all over the city of Barcelona.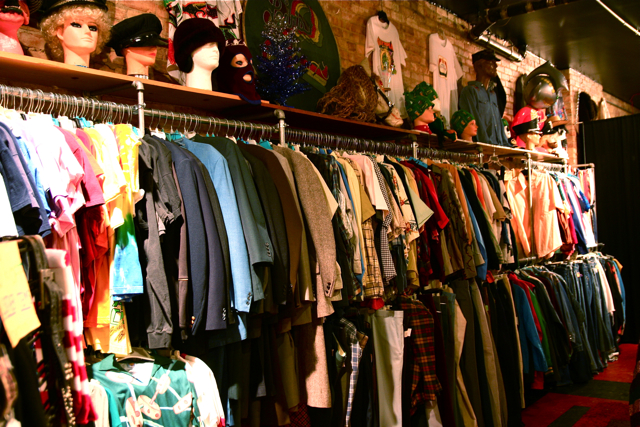 In ALL NEIGHBOURHOODS you can find some shops. However, in the EL RAVAL neighborhood, you can find most vintage shops. The most famous street for vintage shopping in Barcelona is Carrer de la Riera Baixa. This street is located in El Raval, and you can find original and affordable pieces of vintage! Read this article to know nicest vintage shops in Barcelona!
Escape room
Going in will be very easy. A door will be open for you, and you will get into a room with different objects inside. All of them are there for a reason, nothing by chance. The elements that aren't part of the game will be marked, so you don't lose time and you can focus on getting together all the pieces. Going out won't be so easy! 

Barcelona has some of the best escape rooms with different themes. Escape rooms is an incredible adventure, where the adventures are lived by you and your friends. The rules in the escape rooms are simple. Use all your intelligence and ability to solve the chosen mystery and manage to escape before 1 hour passes.
Try the
Enigma Escape Room
!
Right now we have a special promotion for all Barcelona Home clients!
Get 25% off every week from Monday to Friday. Send us an email to get your promo code
Hemp Museum Barcelona
In 2012, after 10 years of preparation, the museum in Barcelona opened its doors.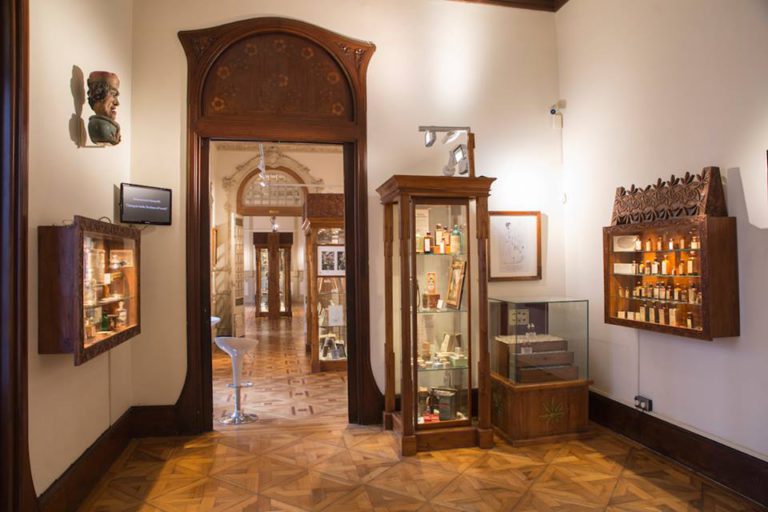 The Hash Marihuana & Hemp Museum is the oldest and most important museum in the world dedicated to Cannabis Sativa L., also known as hemp or marijuana.
The museum manages and exhibits a unique collection that encompasses all aspects of cannabis, functions as a knowledge centre, facilitates scientific research and plays an important informative role.
Ice Bar Barcelona
When talking about original venues for events in Barcelona, undoubtedly Icebar should be mentioned among the more innovative.



A terrace located a few steps away from the beach (below Passeig Maritim de la Barceloneta) professional cocktail shakers and a unique space in Barcelona: a lounge entirely decorated in ice.  The only material used to decorate the bar is genuine ice. Its construction requires about 25 tons of ice. So if you are going out for a cocktail you should definitely give this place a visit!
Enjoy having a beer, juice or cocktail at a temperature of 5 degrees below zero.
Relax and regain your body temperature on the terrace with views of the Mediterranean.
You can buy your tickets here! From 17,5€
What does your booking include?:
Where to eat
After trying all the fun and unique things you must definitely be hungry! In this section, we will present you some unique restaurant options.
El Bosc de les fades
El Bosc de les Fades is a place with a difference, which can be guessed from the name which means "wood fairy". The bar, which is part of the wax museum, will take you on a journey to your childhood. The atmosphere makes customers feel immersed in a forest surrounded by trees, streams and water sources, caves, tree trunk tables and protruding rocks. The surrounding darkness is lit by small lanterns. Enjoy tapas and cocktails at reasonable prices.
Dans Le Noir
Dining in absolute darkness, being hosted and served by the visually impaired, will change your perspective of the world by inverting your point of view. It is a sensory experience that awakes your senses and enables you to completely re-evaluate your perception of taste and smell. A unique human, sensory experience and a great place to socialize in the heart of Barcelona.
Tickets
A new eatery in Barcelona by most prestigious Chef Ferran Adrià. It's a tapas bar but of course not a traditional one. At Tickets, tapas are innovative and creative like all avant-garde culinary ideas of Adrià. Get ready to taste: Jamón de Toro, Spiced tomato tartare with crunchy bread, Steamed razor clams, Liquid ravioli, Half roast bonito and more.
Where to stay
Take a look at our Unique apartments in Barcelona:
STUNNING 2 BEDROOM APARTMENT IN THE CITY CENTRE
The spacious open-plan kitchen, dining and living area is bright and functional, leading up to a balcony. It has a twin bedroom with patterned tiled floors and a master bedroom with standout unique wall design.
From 1750€ / MONTH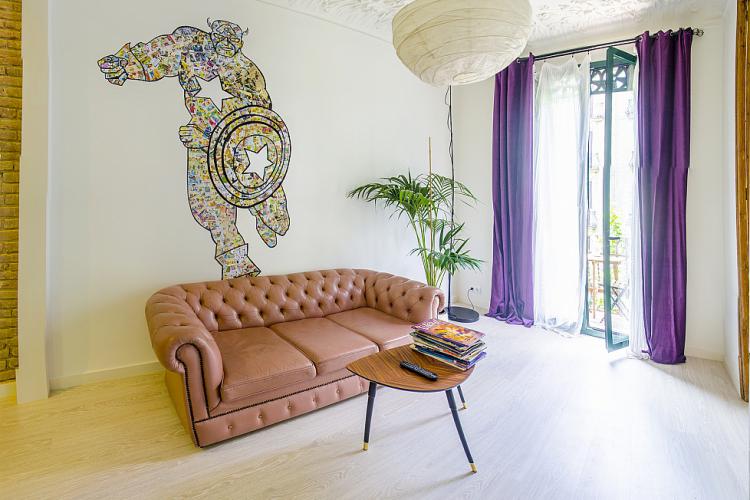 CAPTAIN AMERICA'S BARCELONA APARTMENT
This beautiful 65 m2 will be your perfect next home. The most important space of this beautiful unique apartment is the simple and chic salon. The eclectic space main focus is the beautiful leather sofa and the modern painting of Captain America.
From 1600€ / MONTH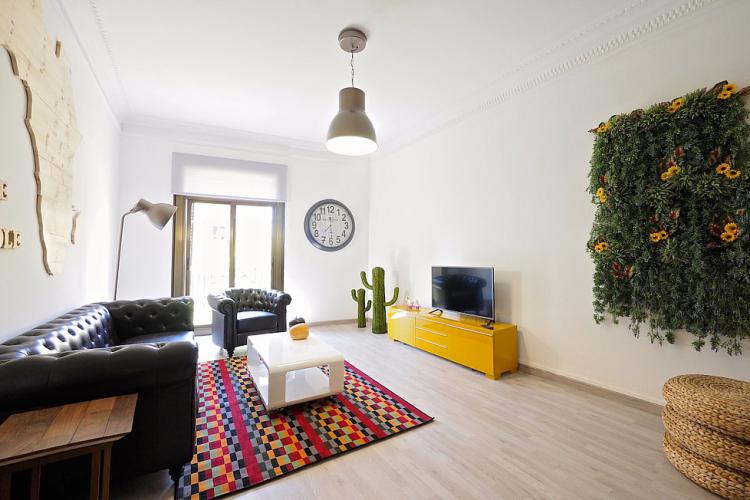 SPECTACULAR APARTMENT AT PLAZA ESPANYA
This magnificent unique apartment is available in Sants-Montjuïc. The spacious living room features a 70´s style carpet, a unique green framed plant on the wall, an oversized wooden cut-out of the African continent and more.
From 2000€ / MONTH
If you want to do some sports activities as well, then check out our article about Sports activities in Barcelona!