Do you need to get some work done while being away from home? Are you struggling to find a free WI-FI hotspots you can easily connect to? We have selected five of our best free WI-FI and work places in Barcelona. In all of these café places you can sit and work while having good breakfast, cup of coffee, tea, matcha latte or anything else that will make you feel at home.
Coco Coffice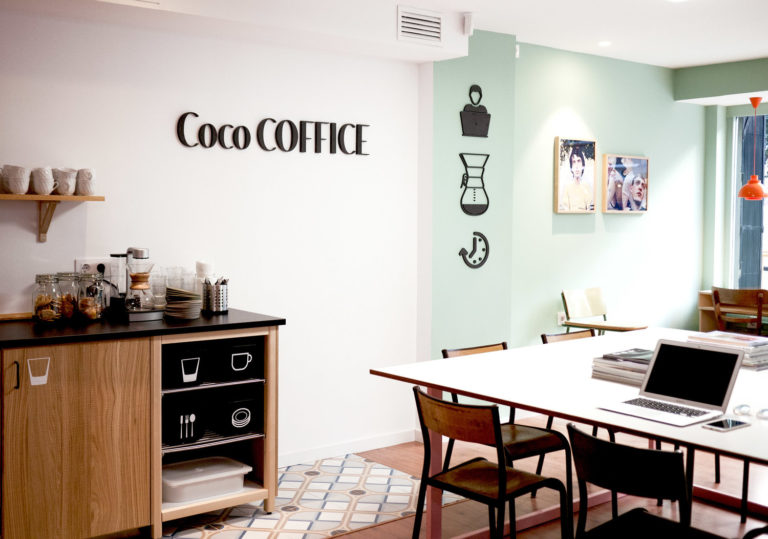 In Coco Coffice they have used a very special concept. It's not just a cafe or a co-working place, it's a fusion of both! The idea of this place was to make people working here feel like home. That means the WI-FI connection needs to be perfect and not slow like in most of the public places. If you need to get your work done fast and you want to avoid having a slow connection because way too many people are connected, this is the perfect place. In Coco Coffice they provide a very good and fast WI-FI connection. In exchange for paying for the hours that you are working there you will get an access to the Internet. Once you paid, you can enjoy free breakfast, fruit, coffee, tea or other snacks. It's also free to use the kitchen.
Address: Carrer de Manso, 17, 08015 Barcelona
Opening hours: Monday until Friday from 9:00 am until 7:30pm
Telephone: + 34 931 42 85 36
Email: hello@cofficebarcelona.com
Frenesí

This place is very special. This name may sound a little bit crazy but this café was decorated to give the people a feeling like home when they are working. The owner took care of every single detail to make this place as comfortable as possible. In the café you can find many plugins to charge your phone and laptop. The best part of this all is that the WI-FI in here is very good, and the password will make you smile! 😊
Address: Carrer Comte d'Urgell, 115, 08011 Barcelona
Opening hours: Monday, Friday, Saturday and Sunday from 9:00 am until 02:00 pm and on Tuesday- until Thursday from 9:00 am until 07:00 pm.
Telephone: + 34 937 97 98 54
Email: info@frenesicafe.nl
Federal Café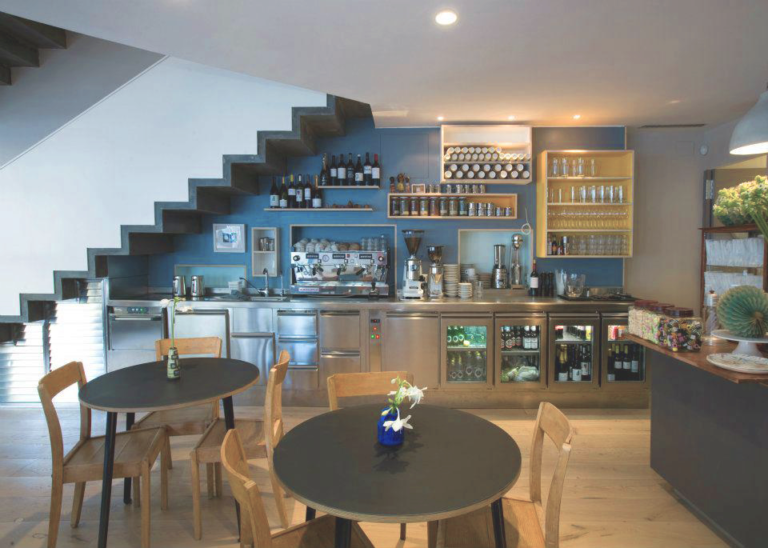 Federal is a sister-café of the Federal Café in Sant Antoni. You can find here a good cup of coffee for a good price. Federal café is a nice place to work. The WI-Fi here is very good and the interior is really bright thanks to the natural light. It's a nice place to work with a group of colleges or fellow students offering many big tables for your comfort.
Address: Passatge de la Pau, 11, 08002 Barcelona
Opening hours: Monday – Thursday from 09:00 am until 0:00 pm, Friday & Saturday from 09:00 am until 01:00 am and Sunday from 09:00 am until 5:30 pm
Telephone: + 34 932 80 81 71
Email: barcelonagotic@federalcafe.es
Sopa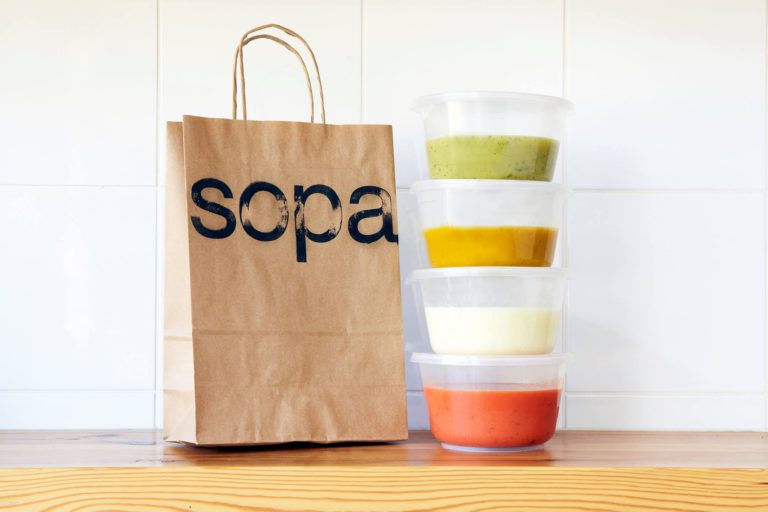 In this lovely vegetarian restaurant Sopa you can find a lot of natural light and enjoy the free WI-FI. It is located in the Gloriés area. It's a very lovely place to be. Al lot of people come here for the good WI-FI connection, the vegetarian food and for the drinks. If you are in for some yoga you can do it in the room next to the restaurant.
Address: Carrer de Roc Boronat, 114, 08018 Barcelona
Opening hours: Monday – Friday from 08:00 am until 07:00 pm and Saturday & Sunday from 10:00 am until 05:00 pm
Telephone: + 34 933 09 56 76
Email: barcelona@sopa.vg
Itacate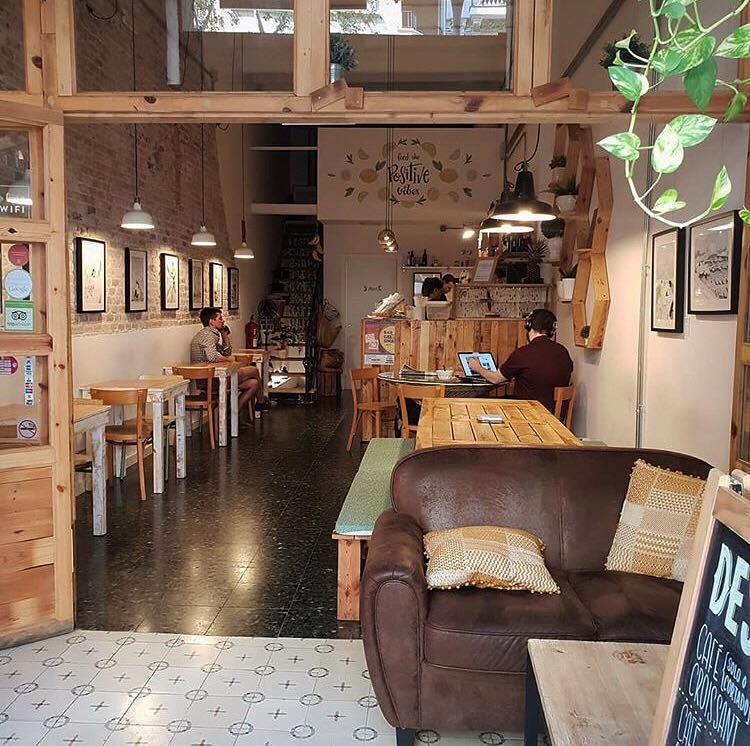 In this little tiny café, you can have both an amazing WI-FI connection and a good vibe. They have an interesting menu offering a variety of drinks and delicious food you can choose from. You can also choose a healthy and vegan options if you like. Besides working in this lovely café you can as well savour a gastronomic experience.
Address: Carrer del Comte Borrell, 107, 08015 Barcelona
Opening hours: Monday – Friday from 09:00 am until 08:00 pm and Saturday & Sunday from 10:00 am – 02:00 pm and 04:00 pm – 08:00 pm
Telephone: + 34 931 85 85 64