All around Europe there are plenty of great destinations that travelers love. From old cities and bustling urban areas to charming villages and wonderful mountains – there is something attractive for everyone. One of the countries that are regularly visited by tourists, is Spain. This country on the Iberian Peninsula has plenty of places that are well worth visiting.
One of those places is the wonderful city of Barcelona. Barcelona draws visitors from all over the world and it has something to offer regardless of what you are looking for. It is a really nice and big city that constantly expands. If you truly want to see as much as you can and in the shortest amount of time possible, then you should consider hiring a vehicle and booking a luxury car rental that will take you everywhere you want in and around the city.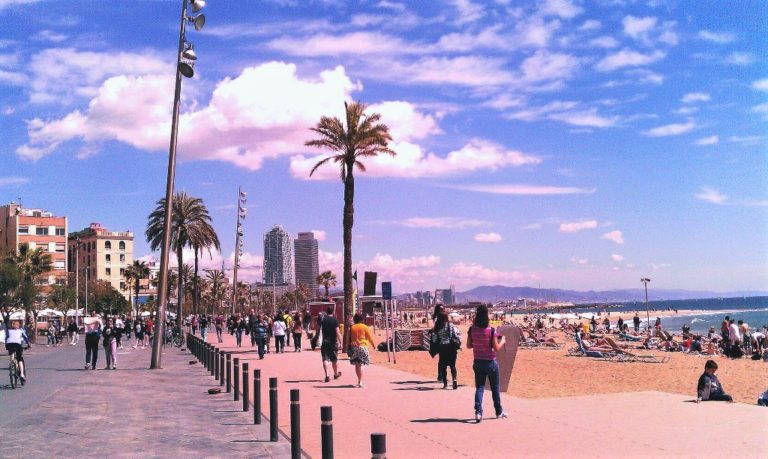 Exploring Barcelona by Car
The beautiful city of Barcelona is located on the Mediterranean Sea, in the eastern part of Spain. There are many nice places for sightseeing and exploring, including hundreds of different monuments, historic places, and old attractions. Going from one place to another requires time and energy, so it is best if you book a car with which you can explore everything quickly.
Renting a luxury car is advisable because that way, you can enjoy your trip to the fullest and will save your energy for touring the attractions of Barcelona and its surrounding cities. Luxury cars offer comfort, stability, and convenience, which make them the best option regardless of whether you visit Barcelona for business or pleasure. Traveling along the coast, road tripping through Catalonia, getting from one part of the city to the other, seeing all the beautiful buildings, museums, attractions and beaches is only possible if you have a car.
When it comes to where to start, you can book a car rental and start from the center of Barcelona going towards its neighborhoods. While driving one of the many luxury cars that you can rent, you can admire the beauty and nice outlook of Barcelona's neighborhoods. Along the way, you can stop by to check out major attractions like the stadium Camp Nou, the cathedral La Sagrada Familia or visit some of the great museums such as The Picasso Museum or the Chocolate Museum.
If you want to explore further, there are plenty of attractive beaches and other outdoor possibilities in and around Barcelona. The beaches near the city are fabulous, so hop into your rented luxury car and drive towards the most popular places where all swimmers and sunbathers go. No matter what kind of plan you have in mind while visiting Barcelona, your best option is to always rent a car which will make your trip much more pleasant. Regardless of whether you want to surprise your partner for an anniversary, take your family on a holiday or go on a business trip – renting a car will give you the comfort and pleasure you can only dream of.